4K TV – Are you Ready to Experience the Change?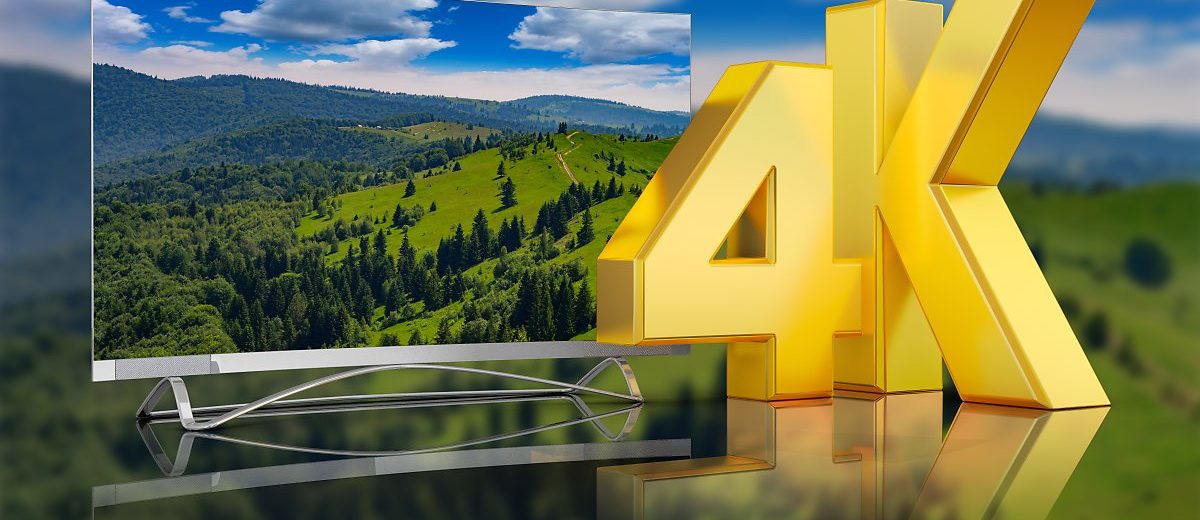 Home.bt.com
Do you believe that HD is the best quality that you can watch TV in? Do you think that there can be something better than the best? Well, here's good news for you. The new 4K technology will offer you the ultimate TV watching experience. Almost all telecommunications companies are now offering Internet speeds to support 4K. Not only this, they are offering a full 4K experience as a part of some of their packages. Frontier Cable TV amongst many others has 4K as part of their TV deals.
There are certain features that need to be present in order to support 4K on a screen. Therefore, this post aims at teaching you the most about 4K.
What is 4K?
4K is what gives your screens the resolution that offers more pixels than HD ever did. If you think HD offers the sharpest picture quality that you can view on a screen, wait till you get to see a show powered by 4K. Well, you can make the comparison yourself. While HD offers the traditional 1920×1080 pixels, 4K offers FOUR TIMES as many pixels like this.
FOUR TIMES!
Which means that to view the picture in the 4K resolution you will need a streaming device that has twice the horizontal as well as vertical resolution than 1080p. Initially, 4K was not afforded by all which was a great downside. However, with passing time and the ease with which the technology is now available, the prices dropped. So now 4K comes in all sorts of budget sets. From mid-range to high, almost everyone can experience watching TV the 4K way. But you might need to invest in a 50-inch TV to make the most out of this experience. That, absolutely, is not a necessity. But it will make your experience all the better.
Talking of TVs, here are some of the best 4K TVs that you can invest in.
Best 4K TVs
Before we delve into the list of all the companies that are offering good 4K TVs, let's first talk about things you need to know about a 4K TV. These TVs come packed with HDR screen technology and Wide Color Gamut (WCG). These technologies make the most out of those extra pixels. Another good news for gamers is that these 4K TVs have been embraced by consoles including Xbox One X and PS4 Pro.
Now moving to the list of TVs.
Samsung Q9FN QLED TV
The debut might have been underwhelming, but Samsung is not coming slow with the introduction of this TV. It is better than it's a preceding model. And offers a more colorful and brighter screen. Hence, providing the viewers with the ultimate experience. Investing in this TV will bring to you the benefits of a good and smart system. Apart from that, you will have access to spectacular HDR picture quality. Not only this but you will also get to hear the well-rounded sound. However, there is a little downside to it. You cannot view the TV from a variety of different angles. They are limited.
LG C8 OLED
Next up on the list is LG's C8 OLED. This TV offers you a superb picture quality. Apart from that, the features are pretty comprehensive, making it a favorite amongst many. You will also like the highly effective smart platform that the TV is equipped with. But there are certain points of considerations. The limited peak brightness may (or may not) bother you. And this can be a bit hefty on your pocket. As it is more expensive than its prior model.
Panasonic FZ952/FZ950
Panasonic is a renowned name in the electronics industry. Therefore, the company introducing a one of its kind TV wasn't that surprising. The contrast performance that this model has to offer is beyond stunning. And it has an unprecedented color accuracy. You won't find this combination in the TVs mentioned before. However, you might want to consider certain things before making a purchase. This TV does not support Dolby Vision (sad). And there might be instances where vertical banding may occur. Therefore, think before you invest.
Sony Bravia AF9 OLED
It's been long since Sony introduced the Bravia line for TVs. And this model is Sony's best OLED so far. In fact, it might rank better than LG and Samsung. What makes it exceptional is the gorgeous picture quality and the excellent sound system. However, it is not very bright. Other than that, all's good.
Therefore, if you have a TV that does not support 4K, you will have to consider buying one before you choose to go for a cable TV package that offers 4K. Comcast TV packages and many others offer this service.
Do you wish to know about all the online streaming platforms that support 4K as well?
Here you go.
Streaming Services that Support 4K
Netflix
Netflix and chill!
Who isn't aware of this mantra. Netflix is a popular streaming platform amongst people of all ages. From documentaries to movies, it has it all. You can also find some of the most popular TV series on Netflix. However, there are certain things that you would need to consider. You must ensure that you have access to the Internet with speed no less than 25 Mbps. Apart from that, you should own an OLED. Netflix was one of the first services that started streaming 4K Ultra HD content. No wonder people are a fan of the service.
Amazon Instant Video
Another streaming service that offers you the ultimate experience of viewing content in 4K is Amazon Instant Video. Some of the famous series that you can watch on this platform in 4K include Mozart, Transparent and Jungle. And if you subscribe to the Prime version of the service, you will have access to a rotating selection of movies in 4K Ultra HD.
Apart from these, other services that support 4K include iTunes, Vudu, and YouTube. You can subscribe to Comcast double play deals to enjoy the experience.
Disclaimer: To our knowledge, we have made all the required efforts towards obtaining owner/publisher approval for the use of images in VISIONECLICK.COM blog posts. However, if you find violations of any sorts regarding any image, please feel free to contact us. Prices and packages mentioned may vary with time and the specific locations.