What Channel is ABC on AT&T U-Verse?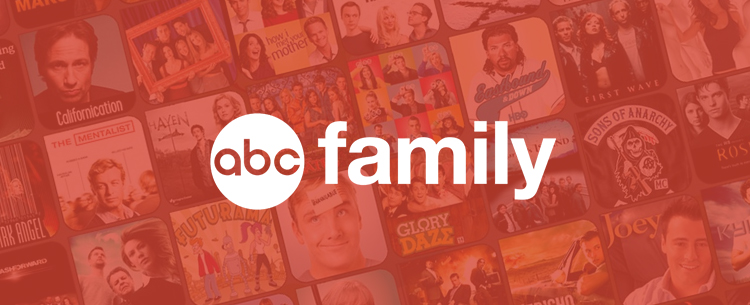 AT&T's U-verse TV is extremely popular with American cable consumers everywhere it is available. The service comes with multiple tiers, which contain additional channels. In fact, depending on your AT&T plans, you can get anywhere between 200 to 550 channels with your U-verse TV subscription. That includes crisp HD options as well. One of the staples that come with most plans is ABC which is part of the American Broadcasting Company. However, given the huge channel selection, it is easy to get confused and stuck flipping channels. This blog will try to answer common questions about ABC on AT&T U-verse.
What's to Watch: ABC on AT&T U-verse
ABC is an acronym for the American Broadcasting Company, one of the earliest radio and television broadcasters in the United States. In fact, the company began its first broadcasts way back in 1948. Since then, ABC has proven itself to be an adaptable entity. Over the years, it has identified and responded to changing entertainment trends in the United States. In 1996, the Walt Disney Company acquired ABC in its entirety. This includes ABC's stake in the popular sports network ESPN.
The American Broadcasting Company operates a number of channels, but ABC still remains the flagship channel of the ABC network. One of the most popular options on cable, the channel has a diverse selection of TV shows that include:
Bless This Mess
Jimmy Kimmel Live
The Good Doctor
American Idol
Whiskey Cavalier
Headquartered in both Burbank and New York City, the network operates a number of channels under the ABC brand which include:
ABC News
ABC Family (Now Freeform)
Local channels the network has controlled for many years
You can find all the channels from ABC on U-verse at the following channel positions:
| Channel Name | Cleveland, Ohio | Dallas, Texas | Nashville, Tennessee |
| --- | --- | --- | --- |
| ABC | 5, (1005) | 3, (1003) | 2, (1002) |
| ABC Family (Freeform) | 178, (1178) | 1178, (178) | 178, (1178) |
Why Can't I Find ABC Family on AT&T U-Verse?
The reason you can't find ABC Family in your channel selection is simple. It is now known as Freeform instead of ABC Family. Freeform is a brand under the Walt Disney Company. The channel has young children and teenage viewership. It primarily airs content that appeals to younger audiences. ABC Family on AT&T U-verse is a popular family option with many households. The content is usually family-friendly and appropriate for a younger audience. Some good examples include:
Meet The Robinsons
The Middle
Reba
Where is ABC Kids on AT&T U-verse?
There is often a lot of confusion with ABC kids. So let's lay it out plainly. The channel known as ABC Kids is part of the Australian Broadcasting Corporation, not the American Broadcasting Company. The confusion is obviously because both broadcasters have the same initials. Unfortunately, you can't find ABC Kids on AT&T U-verse or any other provider in the United States. This is because unlike U.S. based channels such as TNT, CBS on AT&T, ABC Kids only airs in Australia.
Why Isn't ABC ME on AT&T U-verse?
ABC ME is a children's channel with content targeting young children such as primary school kids. While a very good option for young children, like ABC Kids, ABC ME is part of the Australian Broadcasting Corporation. What this means is that you can't find ABC ME on AT&T U-verse or other U.S. providers. However, if you have a Smart TV, you can still watch some of its content on its YouTube channel.
What U-verse Packages Have ABC?
You can get local ABC channels with all U-verse TV packages including the base and premium tiers. The service also features many premium channels you can get with your subscription like Fox on U-verse. Depending on your location, you can sign up for U-verse packages if they are available in your area.
How Do I Sign up for U-Verse?
Signing up for U-verse TV is no big deal. Simply give AT&T Wireless Customer Service a call for assistance. A helpful agent will be happy to guide you through the subscription process. If you have any questions about the complete lineup that comes with your package, the agent is the best person to ask. You can also sign up for premium HD channels in addition to all the HD channels you already get with most packages. Feel free to look around for more information about other channels on AT&T U-verse TV.
---
You Might Be Interested In: What Channel is The Presidential Debate On?
—————————————————DISCLAIMER—————————————————
Channel numbers depend upon your location and package. These numbers were taken from the official site and last reviewed on 27th April-2019.
Disclaimer: To our knowledge, we have made all the required efforts towards obtaining owner/publisher approval for the use of images in VISIONECLICK.COM blog posts. However, if you find violations of any sorts regarding any image, please feel free to contact us. Prices and packages mentioned may vary with time and the specific locations.