What Channel is ACCN on Optimum?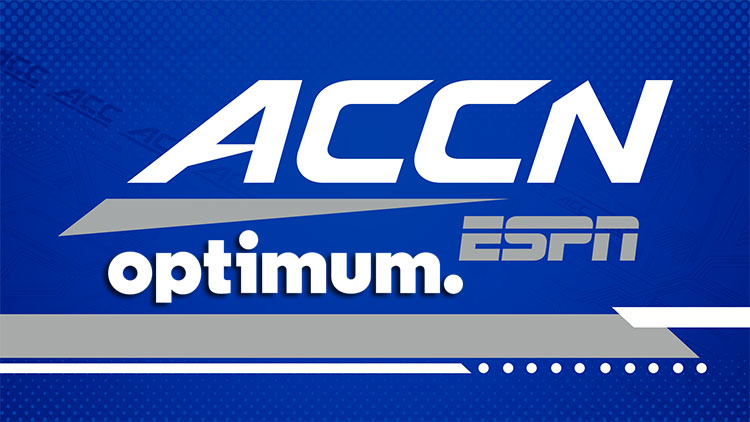 Theacc.com
ACCN is the latest addition to the sports channels' line. The sports fanatics must be happy to hear this. Where there are dedicated channels like NFL that air all live-action for the football game, ACCN on Optimum features a wide range of games including basketball, football as well as Olympic Sports Events.
ACCN on Optimum is the New Sports Haven
Premiering in August this year, ACCN is a very young channel. It happens to be a 24/7 national network that airs all things ACC. Just to give you a summary of what this channel by ESPN offers:
40 regular season football games
150 basketball games including both men's and women's categories
200 regular season competitions featuring various games
27 sponsored sports
89 field hockey events
Volleyball games
Volleyball along with women's and men's soccer will be aired on Wednesday, Thursday, and Friday nights respectively. Expect to tune into field hockey games on Fridays and Sundays in the fall season. Apart from all the above-mentioned events and games, you will also get to watch news shows along with original programming as well. According to the announcements made on the web, ACCN along with ACCNE will air over 1300 ACC events in its first year after launch.
If this got you excited to subscribe to the channel, the Optimum channel guide will help you find the channel easily in different states.
| Channel Name | Channel Number |
| --- | --- |
| ACC Network | 248 |
Expected ACCN Programming
Apart from airing over 1300 ACC events, the channel will also feature more of college basketball events. An expected number can go up to 20 games. A far as the shows are concerned, there is a morning show- Packer and Durham that Mark Packer and Wes Durham host. The show simulcasts on ACCN and SiriusXM.
In addition to this, The Huddle airs on Friday nights as well as Saturday mornings but that too in the football season. The channel kick-started its launch by airing the special show All ACC. The show hosted special guests as well as notable head coaches.
In September, ACCN on Optimum aired the show Champions: Coaching Conversations featuring Bennet as well as other prominent ACC coaches. All of these coaches hold national titles. You can already see that the channel is not all about airing live events but will air interesting talk and news shows as well. You should also get excited to tune into some of the most exciting shows on the channel from October to November. These shows include Unbelievable: Virginia's Improbable Path to a Title.
What is ACCN Extra?
ACCN Extra serves as the digital-only content network for the channel. This means that you can view the content on your laptops or mobile devices via ACCN Extra (or ACCNX). Just like there are apps for channels like BBC and other news channels, there is a way of viewing ACCN on mobiles and computers as well.
To give you a better idea, ACCNX is like watching ACC events on ESPN+. It is also important to note that with the introduction of ACCNX, ESPN+ will no longer air ACC events. So, pick up the right Optimum cable package to get access to the channel. You would not want to miss out on all the sports-related fun. And not many channels offer comprehensive sports coverage –  not even FX.
Lead Announce Teams
Expect to watch prominent faces on the screen throughout the fall season. Charlie Dives along with Dalen Cuff and Jenn Hildreth will host men's and women's soccer games. Jennifer Hoffman and Katies George will be the analysts for volleyball games. While Alex Perlman and Leah Secondo will partner to serve as the announce team for field hockey matches. The football announces teams include Dave O' Brien, Katie George and Tim Hasselbeck.
When you are not watching any sports live-action, you will be free to tune in to music channels like MTV. Or, you can get back to your favorite shows on Starz.
Getting Access to ACCN
This depends on your cable service provider. While many of the companies are providing the channel to their viewers including Optimum service, you will have to request other service providers. But most of the companies have included ACCN to their channel list.
In case you have subscribed to Optimum, you need to look for the right Optimum bundles that offer ACCN. Contact the customer support reps or visit the company's website to learn more.
Disclaimer: To our knowledge, we have made all the required efforts towards obtaining owner/publisher approval for the use of images in VISIONECLICK.COM blog posts. However, if you find violations of any sorts regarding any image, please feel free to contact us. Prices and packages mentioned may vary with time and the specific locations.