What Channel is A&E on Spectrum?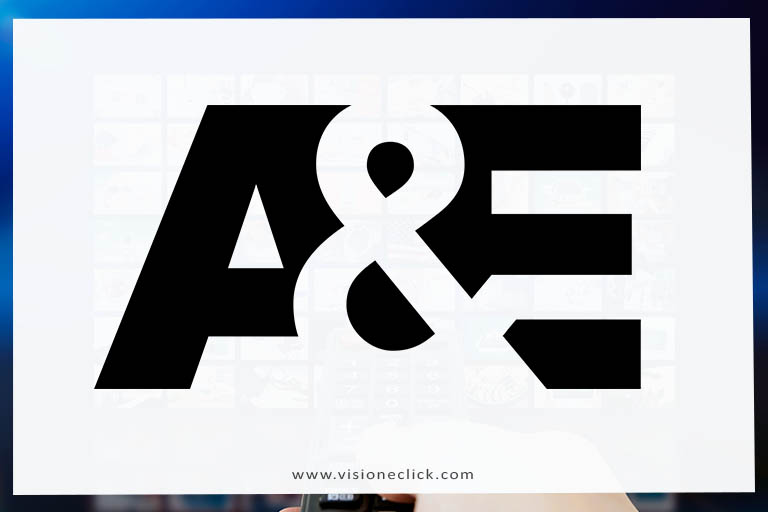 The way entertainment channels have evolved, we don't have to wait for something truly epic to watch. There's a whole bunch of variety in movies and shows on various networks to keep us entertained. But one such network that stands out is A&E. It's a powerhouse of crime, documentary programming and so much more. That's why every subscriber wants to know how to get A&E on Spectrum.
All About A&E
Founded in 1984, A&E primarily focuses on non-fiction programming which includes documentary miniseries, true crime, and docusoaps. It was originally called the Arts and Entertainment network. As the name implies, the programming initially focused on fine arts, dramas, as well as documentaries. It was rebranded in 1995 as A&E to market it as a thought-provoking alternative network.
In 2002, the network began shifting its focus more on reality series for attracting a younger audience. By now, not only is A&E available in 82.4% of households in America but also internationally. While Australia, Europe, and Latin America have an international version of A&E, Canada has the US version.
Initially, A&E was introduced as a commercial counterpart to PBS. Then, it only focused on PBS style programming. However, later on, in the 1990s, it started making original programming as well. One of the signature shows of the network was Biography. It was an hour-long documentary series that played a huge part in boosting the ratings of the network.
What's the A&E Channel on Spectrum?
Ready to explore the entertainment brought by this network? You are going to need A&E channel number on Spectrum for that, of course.
Refer to the table below to find A&E in your respective states:
| | |
| --- | --- |
| City, State | Channel Number |
| Ohio | 42 |
| Orlando, Florida | 42 |
Top 5 Shows on A&E to Watch
If you were too busy watching E! that you never paid attention to A&E, it's high time you should. The network has so much juicy content to offer. Wait, are you confused about what to watch? No worries, here's a breakdown of the best shows from the past and up until now that you can tune in to:
1: Live PD
Live PD perfectly lives up to the standard of quality content set by A&E. The show shines a light on the issues of policing in America. It takes you deep into the law enforcement on duty. The series captures urban as well as rural police forces by using dash cams and handheld cameras. The show's host, Dan Abrams, a veteran journalist gives insight into what the viewers are seeing in real-time. Caution: You might start disliking the police after watching this show.
2: Intervention
It's a documentary series that profiles people with an uncontrollable addiction to alcohol, drugs, and/or compulsive behavior. Through intervention and rehab, such individuals are given a life-changing opportunity to come out of the darkness and confront their demons to be able to begin the journey to recovery. This reality series walks the audience through the life of the addicts and the impact of their illness on those around them.
3: Born This Way
Born This Way is a reality TV series that highlights the outgoing personalities as well as abilities of 7 young adults born with Down syndrome. It's full of humor, honesty, and heart. The show follows Southern California residents as they peruse their dreams, explore friendship, romance, and defy the expectations of society.
These series have played a significant role in allowing parents to talk about the challenges faced by their children to live independently. You might want to keep a box of tissue on you while watching this show.
4: The First 48
If you are a fan of shows on Reelz, you are going to fall in love with The First 48. This crime show has got 19 seasons so you will have loads of content to binge-watch, my friend.
Detectives in major cities race against time to solve homicide cases. They have got 48 hours to find a lead because if they don't, the chances of solving the case are reduced to half. This show is going to make you bite your nails.
It's intriguing, captivating and you never lose interest. It's amazing to see how detectives use various forensic evidence and interview witnesses to find the primary suspects. Even if you don't like crime shows, The First 48 will change your mind.
5: Ghost Hunters
Have you always been curious about ghosts and their existence? If your answer is yes, then you have got to watch Ghost Hunters.
Hands down, this show is captivating as well as terrifying. The world of authentic paranormal investigation opens for you as you see Grant Wilson leading the team of ghost hunters. He returns with a brand new squad of hunters every time. These hunters are professionals with years of experience in investigating supernatural activities.
The squad uses the help of forensic experts, technology, as well as historical records to follow the evidence and try to uncover the truth behind an unexplained haunting.
Conclusion
If you don't have A&E on your package, then dial 1-844-813-5886 to get A&E on demand spectrum channel right away. You will be glad to uncover captivating shows on this network.
FAQ
– What channel is A and E on Spectrum?
Tune in to channel 42 to watch A&E on Spectrum.
Disclaimer: To our knowledge, we have made all the required efforts towards obtaining owner/publisher approval for the use of images in VISIONECLICK.COM blog posts. However, if you find violations of any sorts regarding any image, please feel free to contact us. Prices and packages mentioned may vary with time and the specific locations.