Affordable Broadband Plans: For Low-income Families and Students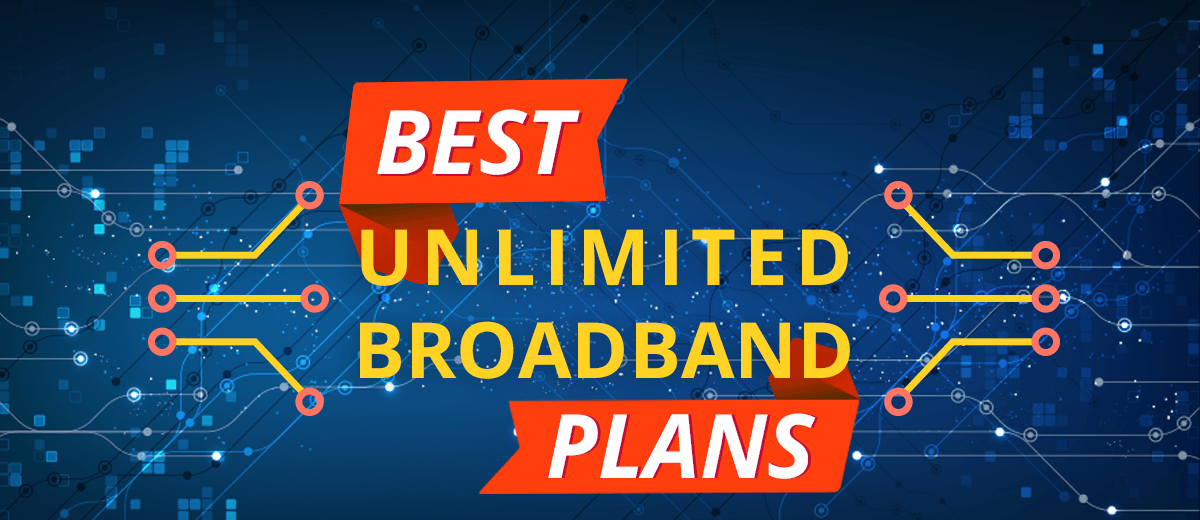 moneymax.ph/
Fortune magazine published an alarming article in January 2019 based on a new report from Prosperity Now. According to this report, a staggering 40% of American households are poor in liquid assets. Meaning, they are one paycheck away from poverty. In a struggling economy, low-income households have to forego many things most consider necessities. Sure, you may not be able to afford AT&T Fiber, but that doesn't mean your income bracket defines your internet access. There are a number of ways you can get discounted prices from most providers on your broadband plans.
Read on to explore how.
Options of getting Affordable Services for Low-Income Households
If you live in a low-income household, you generally have two options when it comes to getting affordable services. Both carry their own distinct merits and try to make the internet more accessible to low-income households. A majority of these households are home to students, seniors, veterans, and families.
The first one involves initiatives from the most popular providers to offer discounted rates on your monthly Cox bill payment. Usually, you will need to have a school-age child that qualifies for the National School Lunch Program or a similar program. If you qualify, you can apply for that provider's low-income initiative.
Lifeline is your second option if you can't find a provider initiative in your area. Lifeline is a government program that assists low-income households with a flat $9.25 discount on either phone or internet. If you qualify, you can get this with most providers like FiOS internet or phone service. You will need to contact your current internet service provider to enroll in a Lifeline program. This blog explores the following areas:
Provider Assistance Initiatives
Lifeline Government Assistance
Let's take a quick look at each area in turn.
1. Provider Assistance Initiatives
Provider assistance initiatives are independent of government-related initiatives like Lifeline. Most providers offer these initiatives in low-income areas. There are two major types of provider assistance broadband plans that come with popular providers. They are:
Having a School-Age Kid
Most provider initiatives aim to make the internet more accessible to school-going children. The internet is an important educational tool. It offers access to valuable resources that low-income kids shouldn't be deprived of. The first type of provider-based initiatives is if you have a school-age child at home. You'll also need to participate in programs like SNAP, NSLP, HUD, or TANF.
Not Having a School-Age Kid
Even if you don't have school going kids, you can still qualify for a provider initiative. The Spectrum Internet Assist initiative, for example, offers discounts on base-level Spectrum internet deals. All you need is to qualify for SSI or Supplementary Security Income. Since many low-income families and seniors already get SSI, this is a good program to get on board.
Comcast has one of the widest-reaching low-income assistance programs called Internet Essentials. Internet Essentials offers substantial discounts to seniors, community college students and veterans on their Xfinity internet plans.
2. Lifeline Government Assistance
Lifeline is a government support program for households near or below the poverty line as defined by federal guidelines. It also includes people who live on tribal lands or participate in any other government assistance program. It works directly with service providers to reduce the costs of their base level broadband plans. There are 2 main types of discounts that Lifeline programs offer:
Flat $9.25 per month
You get a flat $9.25 per month off your, say, Cox internet or phone service in any of the two following scenarios:
Household income falls below 135% of the federal poverty line
Household participates in any government assistance program
Additional Discounts per month
There are also additional Lifeline discounts that you may qualify for based on the following specifics:
If you live on tribal lands and qualify for either of the first two scenarios. In this situation, you get a discount of $20 per month in addition to the $9.25 discount.
If you share internet with other low-income households and qualify for Lifeline you get an additional $9.25 discount for each qualifying household.
Provider Initiative Discounts VS Lifeline Assistance Discounts – Comparison
If you qualify for a provider assistance initiative, you can get the lowest price anywhere between $9.95 per month to $14.99 per month. This depends mostly on what provider you choose and what program you qualify for. Lifeline discounts get you lowest prices on the same packages between $10.75 per month to $40.74 per month. Again this will depend on what terms Lifeline has with your provider.
Some providers like Optimum do not carry either assistance program on Optimum internet. In many cases, a provider may not offer an assistance initiative where you live. Lifeline may be pricier than provider initiatives, but you can't write them off completely. Especially when they are the only option you have in your area.
Disclaimer: To our knowledge, we have made all the required efforts towards obtaining owner/publisher approval for the use of images in VISIONECLICK.COM blog posts. However, if you find violations of any sorts regarding any image, please feel free to contact us. Prices and packages mentioned may vary with time and the specific locations.