7 Amazing Guys Night Out Ideas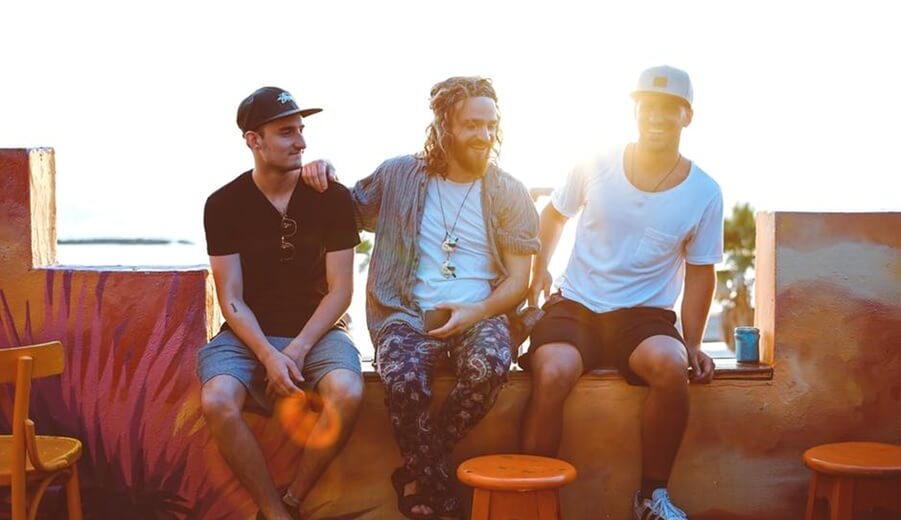 Are you clueless about things to do with a guy friend? Looking for a list of new things to do with your best buddies on a Saturday night? Look no further because we've got the list for you.
It's no question that guys love to hang out and talk. Sometimes, the typical trip to the bar can get boring. Read on below for some great ideas about what to do on a guys night out.
1. Play Sports for a Fun Guys Night Out
Yes, it's a typical guy night out idea but it's a popular one for a reason. Every guy in your group may pick this option for your next night out if they haven't already a hundred times before. There's something about playing sports with your bros that strengthens bonds.
Show off your awesome bowling skills or sweat it out on the court with a basketball. Get rough with the boys with a game of tackle football in a nearby field. Or, go classic with a darts game in the sports bar.
If you and the boys were part of a team in the past, play against new opponents on the B-ball court. For a more immersive team experience, get jerseys with your old team colors and add custom patches on. Find out more about custom name patches for jerseys or caps.
The thing about having a group of guys hanging out is that there'll be friendly competition. With good friends, you can trash talk to each other during the game and still drink beer together later. Let's not forget about the bets, too.
2 Play Video Games
Playing video games is one of the things guys like to do for fun.  Whether it's Call of Duty or Super Mario Bros, you won't go wrong with some competitive virtual recreation. The key is looking for a game (or games) that everyone can take part in and have fun with.
Don't worry about being past your teen or college years. Link up consoles and start trash talking. Bring up some healthy rivalry and cold beer for all-out fun.
3. Grill Night
What's better than having a small grill party with your friends in the yard? That is having a stock of cold beer in the fridge. There aren't many other ideas that top this one for a guys night out.
This may seem like a typical choice for others. If you haven't done this yet, you should. Remember to grab a variety of red and/or white meat before the event.
If you have a limited budget, you can ask your friends to chip in. You can also apply the B.Y.O.S. (Bring Your Own Steak) rule.
Don't forget to check the weather before you plan a grill night.
4. Fight Night
Are you and your bros a big fan of UFC? Spend your Saturday night hosting to view an upcoming fight. You can also hit up the local sports bar for a shared experience with more people.
Place bets on who's going to win or how. Talk about your favorite fighter, playing style, or legendary technique. Make friends with others at the sports bar or bring along a new pal to introduce to your brothers.
5. Paintball or Shooting Range
For one of the more unique guys' night out ideas, pull your friends to a shooting range. Not everyone has an easy time talking about their problems. If you have a friend like this, let them shoot their stresses and frustrations out then invite them to dinner.
Or, spend some time playing paintball. Doing it at night is no problem with glow-in-the-dark paintballs. Some paintball ranges also offer night games with infrared night vision goggles.
Defend a point from a zombie horde or fight in teams in a race to capture each one's flags. Choose to play in outdoor forts or indoor mazes. Note that depending on what games you choose to play, the experience can be expensive.
6. Hiking + Fishing + Camping
If you're not a gym rat, chances are your gym memberships cost a lot more than you use it for. Reports found that the average gym membership is $58 per month or $696 per year. If you went to the gym every day without fail, you'd be spending only around $2 for every visit.
The problem is that very few people in actuality get to spend even 4-5 days in the gym. Unless you and your buddies coordinated your free time to lift some weights, going there will make for productive and healthy bonding time.
Instead of inviting your pals to the gym, why not go for a far more memorable activity for a special guys' night?
Get your camping and fishing gear ready for a nature trip. Pull on your hiking boots and gear up for a new adventure in the woods. As a note, this idea will take more than a night, so prepare food for a whole day or two.
You can spend the morning and/or early afternoon hiking a trail. Set up your fishing gear by a lake or get in a boat as you take the rest of the day for relaxation. When evening comes along, you'll have enough fish for dinner.
7. Poker Night
How good or bad is your poker face? Poker night is always a great time to practice your poker face. You might not know it but playing poker has many other benefits too.
Other than the fact that you can earn (or lose) a lot from a single night, your concentration improves. You pay attention to detail and to your opponents. Watching the cards, their expressions, and body movement improve your observation skills.
Poker players develop emotional maturity when going through a roller coaster of emotions. You can't afford to show your emotions to your friends. If you all already know each other very well, the game can be either more exciting or boring.
Poker night is a great test for two other things: decision-making and money management. You can pull a friend whose life is spiraling out of control and teach him to play poker to help him in these areas. That is after you take his money for a couple of rounds.
Chill with the Guys
That's it for our list of a unique and awesome guys night out ideas. Take your pick for you and your bros' next weekend activity.
If you want to see other content like this, feel free to hop over to our posts.
Disclaimer: To our knowledge, we have made all the required efforts towards obtaining owner/publisher approval for the use of images in VISIONECLICK.COM blog posts. However, if you find violations of any sorts regarding any image, please feel free to contact us. Prices and packages mentioned may vary with time and the specific locations.