What Channel is AMC on Spectrum Charter / TWC?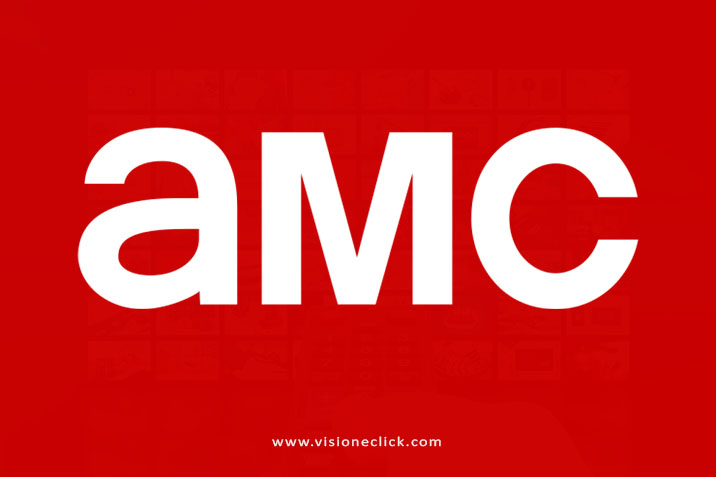 AMC programming includes some of the best original shows available today. The channel is home to favorites like Preacher and McMafia. Even though Spectrum Select has many channels to choose from, AMC on Spectrum is one of the most popular. This blog will help you find out if it has all the hot shows that other major networks like CW offer.
AMC debuted in1984 as a premium channel. Back then, it was the American Movie Classics and focused on classics from the 1950s era. It kept its focus until it underwent a revamp in 2002. During the revamp, the programming changed to include recent movies as well.
The channel has gone through two more revamps since 2002. During the last revamp in 2016, it was decided that programming would shift away from unscripted programming. Putting the focus back towards original scripted shows. Thankfully though, the pay per view channel still kept unscripted favorites like Talking Dead, Talking Preacher, and the like.
If you are a subscriber of Spectrum Cable Packages in Connecticut, California, Ohio, or Florida, you can use the table below to find out which Spectrum channel is broadcasting AMC
AMC on Spectrum? – Your Daily Fix of Premium Programming
Unlike satellite TV, cable TV channels like Freeform, often run on different channel numbers in different locations. Because cable systems originally had different owners in every city. Each of them would usually plan channel line-ups without any overlooking body to enforce uniformity.
Later, cable service providers consolidated into companies like Spectrum. They could have changed the channel numbers then, but it would have caused a lot of confusion for subscribers. So, it was easier to keep channel numbers as they were.
Here are the channel numbers where you can watch AMC on Spectrum:
| Channel Name | Ashford, Connecticut | West LA, California | Orlando, Florida | Cleveland, Ohio |
| --- | --- | --- | --- | --- |
| AMC on Spectrum | 36 | 46 | 48 | 31 |
If you are located in a different state than those mentioned above, make sure to search accordingly. Otherwise, you might miss your favorite TV shows. Since AMC usually airs original shows, you will not be able to watch them on other channels like HBO, SEC, etc.
Here are some of the most popular shows on AMC right now:
AMC Original Shows – Your Only Source for Some of the Most Popular Shows on TV Right Now
If you feel that the Cowboys game is no longer interesting, you can switch over to AMC and watch one of their original TV shows or movies. Since their revamp, their original series has been getting some much-deserved attention from viewers. Shows like Talking Bad enjoy a passionate viewership.
Here is a selection of some of the most popular shows on AMC today:
The Walking Dead:
The popular show first aired in 2010, and is enjoying an immense following ever since. It is currently in its 9th season with no signs of stopping. It follows the story of a sheriff who awakens from a coma to find out the world is in ruins. Rick Grimes, the sheriff travels across the peril of cannibalistic zombies to reunite and survive this new world with his family.
Better Call Saul:
The popular show is a spin-off prequel to the hugely successful Breaking Bad. The show is set 6 years prior to the events of Breaking Bad and follows the story of the lawyer Jimmy McGill. It shows the transformation of the con-man turned lawyer, into a criminal-for-hire Saul Goodman. The crime drama series has been renewed for its 5th season, which is scheduled to premiere in 2020.
McMafia:
The show premiered on AMC in February 2018 and already enjoys a cult following. The British crime drama series was inspired by the book of the same name.
The series follows the life of the son of a Russian mafia boss who is living in London. Alex Godman is trying to help his father leave the world of organized crime and the life-threatening incidents that seem to follow.
Preacher:
The 4-season TV series is adapted from the comic book series of the same name. AMC premiered Preacher in May 2016, with the final season set to air in August 2019. It follows Jesse Custer as he is battling with his inner demons and enduring a crisis of faith.
After getting extraordinary powers, Jesse embarks on a mission to find God, literally. With the help of his ex-girlfriend and a vampire friend, will the trio be able to find who they are looking for? We will have to wait and see.
Unfortunately, these shows are not available on other channels like CBS. So, to watch them you are going to have to subscribe to AMC.
Disclaimer: To our knowledge, we have made all the required efforts towards obtaining owner/publisher approval for the use of images in VISIONECLICK.COM blog posts. However, if you find violations of any sorts regarding any image, please feel free to contact us. Prices and packages mentioned may vary with time and the specific locations.