What Channel is Animal Planet on Spectrum?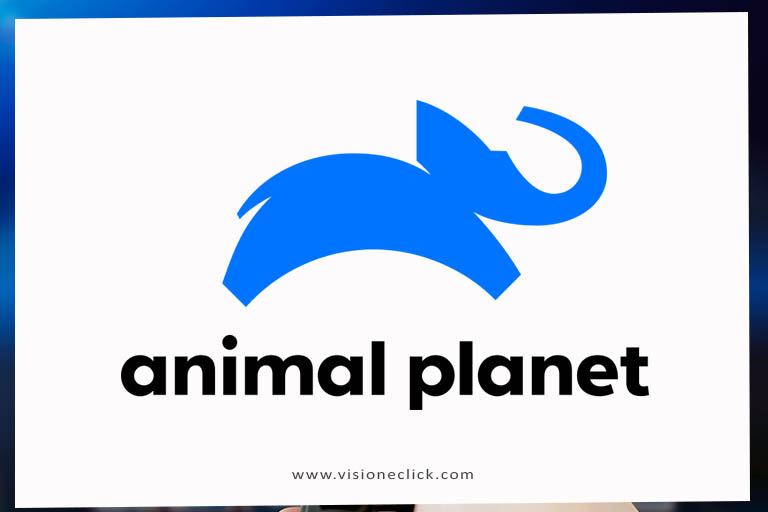 Nature is fascinating. There's no better way of catching a glimpse of scenic mountains, clear skies, and novel creatures from around the world than by watching Animal Planet. When you feel bored, just tune in to Animal Planet on Spectrum and there will be some captivating documentary to hook you.
Catching Animal Planet Channel on Spectrum
Animal Planet is owned by Discovery, Inc. It was first established in 1996. Its primary content was documentaries and series about domestic pets and wild animals. Originally, the channel was a joint venture with BBC world. Its target audience was children as well as families who were animal lovers. Later on, in 2008, the programming took a mature direction and reality programs started broadcasting.
The channel was rebranded because of the decline in its viewership. The new line forced on series portraying animals as characters which made Animal Planet as interesting as Disney. Story-based series was created to make it more entertaining to watch and learn about animals. Meanwhile, the network's logo also changed.
To tune in to Animal Planet on your Spectrum cable, refer to the Spectrum channel lineup in your zip code and get right the channel number. The table can also help you find the channel number in your city or state.
| | |
| --- | --- |
| Culver City | Central Florida, Orlando |
| 78 | 44 |
Top 5 Shows to Watch
There's a whole lot of content to watch on Animal Planet on Charter Spectrum. To narrow down the clutter and help choose from the best shows, here are top 5 options:
1: Pit Bulls and Parolees
Anyone who says Pit Bulls are not loving pets needs to watch this. The series follows the work of Tia Torres. She is a renowned pitbull trainer. The woman is also a founder of Villalobos Rescue Center that is home to abused and abandoned dogs of all breeds.
If you have a love for redemptive stories, watch how paroled felons help Torres and her daughters care for dogs. Wondering how the name Pit Bulls was added to the show? It's because of Torres' passion for pit bulls. Also, Pit Bulls are one of the most misinterpreted dog breeds. The family started recusing them especially with the hope of changing public perception one day. Do watch this show at Animal Planet on Spectrum if you love Pit Bulls as well.
2: Planet's Funniest Animals
Although this show ended in 2008, even to this date, if you are looking for some laughter, watch the Planet's Funniest Animals. The host introduces clips of animal behavior, which is generally comical and present a wry commentary to make it funnier.
The show features a segment called "ani-mail" where the host reads letters from viewers and shows clips to document his reply. We are not sure if these letters are sent from actual viewers.  Another interesting segment on the show is "animals in the news". Here, the host newscasts with clips and photos associated with an animal.
3: The Crocodile Hunter
Many Steve Irwin's fans know him through his show, the Crocodile Hunter. Steve along his wife Terri had the mission of educating the world about wildlife including crocodile and venomous snakes.
Irwin's speciality was to capture and relocate crocodiles. No animal appeared too threatening to this wildlife lover. The show quickly became a popular franchise because of Steve's unconventional approach to wildlife. The Crocodile Hunter became the highest-rated series on Animal Planet.
4: Too Cute
It's one of those series in which each episode tells a coming of age story narrated by Henry Strozier. The show features 3 different groups of animals and cost and dogs are two of the most common ones. The focus is on the first 8 to 12 weeks of the animal's life. It's joyous to watch how a little fellow adapts to the new world around them.
The show also gives the audience a Too Cute Quiz before heading to a commercial. It usually a question about a specific breed. After the commercial, they return with an answer. They don't just answer the question but explain the fact.
Caution: At times, the content gets too cute, even cuter than Baby Looney Tunes on Cartoon Network.
5: The Most Extreme
It's a documentary TV series on Animal Planet presenting a countdown of how animals rank in terms of certain categories. These categories include attributes like jumping abilities, strength, speed, and more. Some episodes also feature unique categories. This show introduces the audience to new creatures and makes them learn the attributes of animals they never knew existed.
Conclusion
In order to watch Animal Planet, make sure you have the Spectrum Triple Play plan. The network has a whole lot of animal entertainment for kids and adults.
Contact customer support to find the right channel number and tune in to Animal Planet on Spectrum in your zip code.
Disclaimer: To our knowledge, we have made all the required efforts towards obtaining owner/publisher approval for the use of images in VISIONECLICK.COM blog posts. However, if you find violations of any sorts regarding any image, please feel free to contact us. Prices and packages mentioned may vary with time and the specific locations.