How can AT&T Protect You against Spam Calls?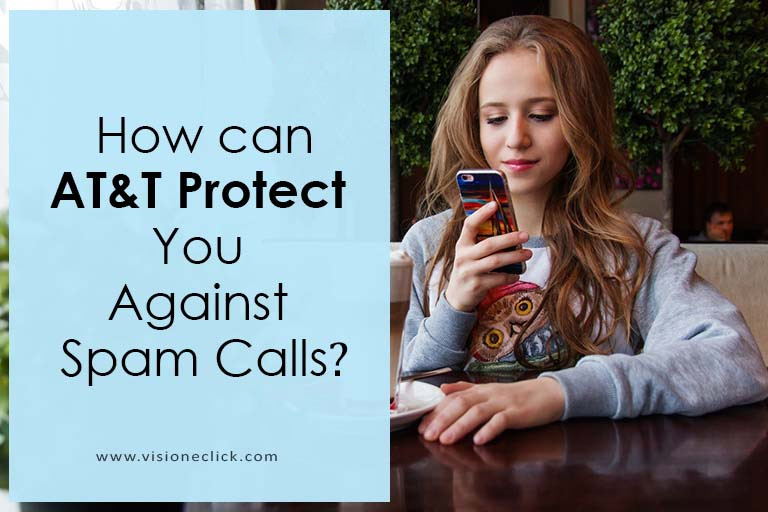 Are you tired of getting spam calls from marketers and con actors? Do you wish to put an end to those annoying calls? If it bothers you and you want to eliminate these calls from your life, then you should trust AT&T Call Protect with the job. You would love the service for all the right reasons. But before we delve into the features, know what the service is all about.
What is Call Protect by AT&T?
To begin with, you should be aware of what this amazing feature that the company offers is all about. The company designed this service to act as a front line defense mechanism against all the spammed and counterfeit calls that you may receive. Not only does it keep you away from those annoying calls, but it also notifies you whenever you are about to receive one. If it suspects a spam call, it provides you with an option to block it immediately.
If you have an AT&T wireless connection, then you can make use of this free service. All you have to do is download the free AT&T Call Protect app. After doing so you can enjoy this innovative technology that protects you from the fraudulent calls. Not only this, but you also get to protect your mobile phone from any apps that can damage it. Launched in 2016, the service is a hit amongst users who can get it automatically over their network. You can opt-out of it whenever you wish to as well.
Steps to Enable the Service
You won't face much of an issue while trying to activate the AT&T mobile security and call protect service. Just follow these easy steps:
Install the app from Google Play
After you are done, see if you fall under the criteria of people who can use this app for their use
Open the app on your mobile phone
Type in your mobile phone number
You will see the 'Continue' option. Click on it
In case you are eligible to use this service, a message with the PIN will be sent to your mobile
You will have to insert the PIN into your app to start using it
It is as simple as that.
Some Security Concerns
Some of the security concerns that this service that comes with some AT&T plans takes care of include:
Scams and Frauds
You will observe that the company has a robust protection mechanism against the scams and frauds.
Phishing and Fake Emails
The service will protect you against any emails that it believes can land you in trouble.
SMiShing
The company even takes care of your texting activities. You are safe in that regard as well.
Malware
You can trust the service to protect you against any malware by blocking any emails from coming to your inbox that looks malicious.
Cybersecurity
Categorizing this service as a step towards cybersecurity is not wrong as it aims at protecting the users online as well as offline.
How does the Service Work?
After you download the app on your mobile, you will see various options. The service will allow you to enable the 'Spam Risk' blocking feature. Apart from that, it will automatically send the unknown callers to voicemail.
You can continue using the same service or can decide to shift to AT&T Call Protect Plus. However, you will have to pay AT&T bill for this upgraded service. But the features will be worth the money. Some of the many features that you will get access to include:
Reverse number lookup
Custom call control
Personal ID Monitor that sends you notifications if someone is using your details on the dark web
Not that the original service does not offer enough features.
Features Offered by AT&T Call Protect
You will get access to the following features with the basic call to protect service:
Automatic fraud blocking
Spam risk blocking
Nuisance call warnings
Unknown callers' detection
Personal block list
Custom call control
Reverse number lookup
It is upon you to decide whether you wish to opt for the free or paid version of the service. The company is making every effort to protect you against any unwanted calls. With the news that AT&T lifts data caps, you can consider subscribing to wireless service and relish using the AT&T Call protect feature free. Then you can decide whether the service is any good or not.
FAQs
Is AT&T Call Protect free?
Yes.
Is AT&T Call Protect Plus worth it?
Depends on your requirement.
How much does AT&T call Protect cost?
It's free.
---
Learn More About
Disclaimer: To our knowledge, we have made all the required efforts towards obtaining owner/publisher approval for the use of images in VISIONECLICK.COM blog posts. However, if you find violations of any sorts regarding any image, please feel free to contact us. Prices and packages mentioned may vary with time and the specific locations.