AT&T Customers with Alexa-Enabled Devices Can Now Make Calls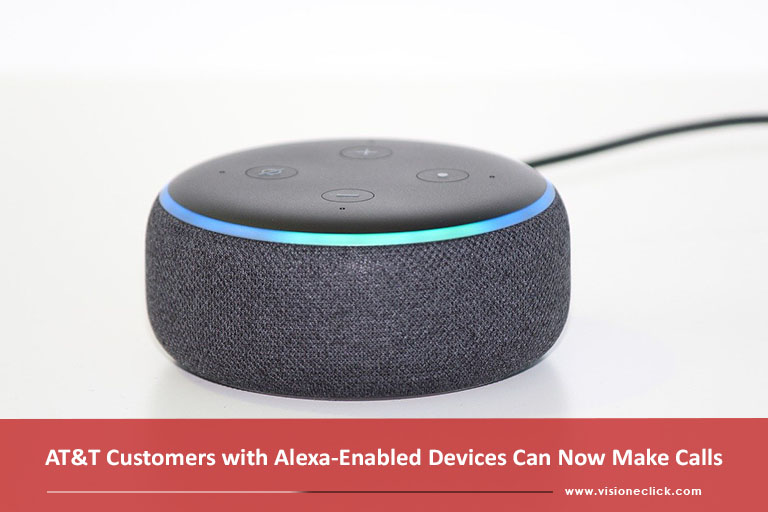 AT&T now allows you to dial and receive calls directly from your Alexa-enabled device. This takes the smart home assistant game to the next level!
Alexa-enabled devices like the Echo are some of the finest products developed by Amazon, a giant in the realm of e-commerce. On the other hand, AT&T is one of the oldest and largest internet, TV, and phone providers in the United States. So it makes sense that it is big news when both companies join hands to bring exciting new developments for that subset of people that are both Amazon and AT&T customers.
About the New Feature
People have been using Alexa-enabled smart devices like the Echo smart speaker for some time now. Against the backdrop of the growing popularity of IoT and smart homes, Alexa-enabled devices are a natural choice for the modern home.
While still in its infancy, Alexa can do quite a lot, including ordering your groceries from Amazon or searching for products you need via voice commands. The new AT&T feature allows customers to make calls via their Alexa-enabled smart speaker using simple voice commands.
Imagine, the next time you have to call AT&T Customer Service, you can do so without having to use your phone from the comfort of your Barcalounger. You can order pizza, call a friend, leave a voicemail, and basically dial any number in your contact list simply by asking Alexa to do so.
How Does It Work?
The new development from AT&T allows you to completely replace your phone with your smart speaker. Even if your phone is turned off, dead, or simply out of reach, you can use the new feature to make calls to your contact list. However, to do so, you need to be subscribed to an AT&T plan. You will have to link your AT&T number to the Alexa-enabled device in order to start making calls.
Linking the number is simple enough. You need to open the Alexa app and go to the Settings tab. Tap the Communication button and select AT&T. This is all you need to do in order to get your Alexa-enabled device to make and receive calls on your AT&T number.
When you have an incoming phone call, the smart speaker will simply announce "Incoming Call". To pick up the call, all you have to do is command Alexa by saying "Alexa, answer". If you want to make calls, you can simply say "Alexa, dial Jim Jones" or "Alexa, dial 111-111-1111".
You can use the Away feature on your Alexa device to make sure you don't receive calls on it when you're out of your home or have someone over. This also prevents people from making calls in your absence. You can even use the Routines feature to set up when you want to receive incoming calls and when you don't want to be disturbed.
Who Can Use This Feature?
If you're subscribed to the provider's phone plan and own an Alexa-enabled device, you can start using the new feature today. Simply follow the instructions above and start making and receiving calls based on voice commands.
Of course, Alexa isn't smart enough yet to follow the automated interactive voice recording when you want to pay your AT&T bill. But it is most definitely smart enough to call the desired number whenever you need it to. Start using the new calling feature and start making your life easier today. Let us know how it works out for you.
Disclaimer: To our knowledge, we have made all the required efforts towards obtaining owner/publisher approval for the use of images in VISIONECLICK.COM blog posts. However, if you find violations of any sorts regarding any image, please feel free to contact us. Prices and packages mentioned may vary with time and the specific locations.