Stay Safe with AT&T Internet Security Suite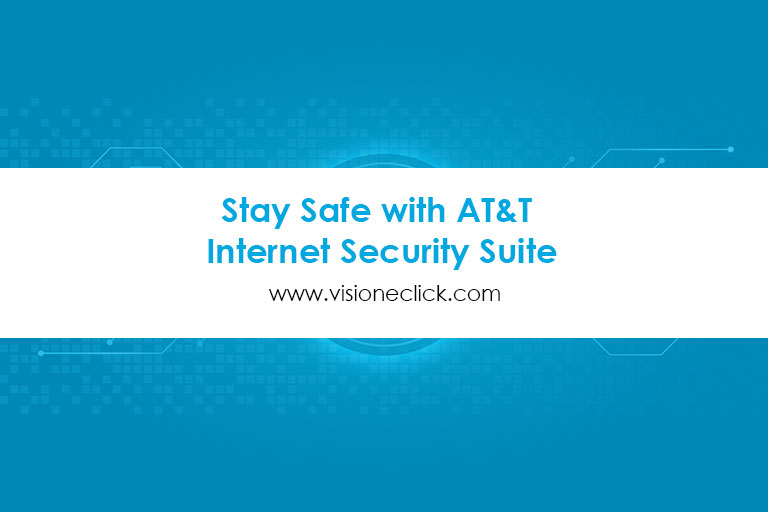 Are you currently using Internet services that AT&T offers? Or are you planning to subscribe to AT&T any time soon? If yes, then you would want to consider much more than the download and upload speeds that the company's Internet promises. AT&T Internet Security is something that you would want to read more about as it will aid you in staying protected online. Thus, keeping you and your data protected.
Here is your detailed guide.
What is AT&T Internet Security?
As the name suggests, Internet security suites offer you protection from the cybercriminals. Please note that AT&T is not the only company offering this product. You can always choose to purchase it separately. However, getting the security suite as a part of an Internet package will make the deal more cost-effective.
If you are concerned about your online security, then here is what AT&T Internet Security Suite offers:
Virus protection – blocks or removes any of the viruses that might try to penetrate your system.
Hack prevention – offers protection against hackers.
Spyware blocking and removal – block spyware before it even installs.
Parental controls – most beneficial for parents of kids and teenagers.
Computer health check – cleans all the clutter from your system.
Computer security management – your entire computer's security-related info accessible in one click.
Troubleshoot available – the tech support team is ready to help 24/7.
Is it Free?
The best part is that you get access to AT&T free Internet security with most of the Internet plans that the company offers. So, if you wish to keep your family protected while they surf online, then you should download it. Because some people are too lazy to download the free features of service as well.
The Software Used
The AT&T Internet Security gets powered by McAfee. All the more reasons for you to trust it as McAfee is one of the best security services provider across the globe. AT&T does not compromise on the quality of service.
Internet Plans that Include Security Suite
As mentioned earlier, most of the AT&T Internet plans include the Internet Security Suite free. If you are wondering as to which plans don't, then any Internet deal that offers a speed less than 3 Mbps does not come with this free feature.
Note that people tend to confuse AT&T Protect with the Internet Security Suite that the company offers. The former is a service that the company offers for the protection of the mobile phone sets. Both are different services.
What More does Internet Security Suite Offer?
Apart from the list of features mentioned earlier, the security suite gives you access to many more. Here is another list:
It allows you to check the security ratings of a website.
Gives you access to your security management dashboard.
You can contact a McAfee technician free.
Browse in the stealth mode to protect yourself from hackers.
A bank without any fear online as it provides safety.
Pay AT&T bill online apart from any online payment without hesitation.
Ability to scan any of the external hard drives.
It allows you to remove or repair any security threats that you might see.
How to Install?
You can install this security suite on up to three laptops/computers in your house. However, make sure that they meet the minimum requirement that they should have to be able to download this feature. Below are the details:
PC
If you have a Windows PC, then it should meet the following requirements:
Windows 2000 has a Service Pack 4 or anything higher.
For Windows XP there comes Service Pack 1 or more.
Windows Vista or Windows Vista Service to have Service Pack 1.
Windows 7 or higher.
Mac
If you are an Apple user, then your MacBook should meet the following requirements:
Intel processor.
1 GB RAM or anything higher that has a 150 MB free space.
Mac OS X 10.8 or anything higher.
Installation Process
The installation of the security suite is quite easy. All you have to do is go to AT&T Internet Security Suite and hit the 'Download Now' toggle. Entering your ID and password will give you access to it.
Do not worry about multiple devices using the AT&T Internet as the company offers its plans without any data caps. However, you should download the security suite as it will keep you and your family protect against cybercriminals.
Disclaimer: To our knowledge, we have made all the required efforts towards obtaining owner/publisher approval for the use of images in VISIONECLICK.COM blog posts. However, if you find violations of any sorts regarding any image, please feel free to contact us. Prices and packages mentioned may vary with time and the specific locations.