AT&T Lifts Home Broadband Data Caps in Response to COVID19 Epidemic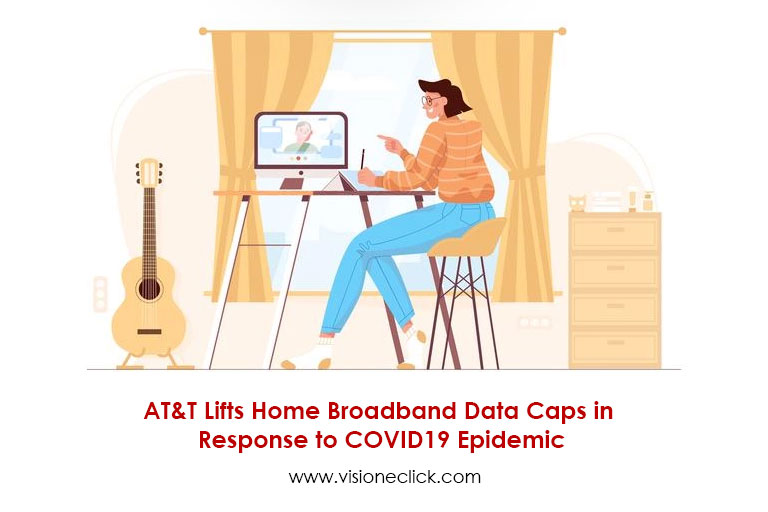 The COVID19, or coronavirus epidemic as it is better known, has reached global pandemic levels. Bodies like the WHO, the CDC, and even local health governments are working overtime to deliver the right facts to help people protect themselves against the virus. Social distancing seems to be the most effective measure until now, including employees working remotely from home.
Of course, this means more traffic over internet networks, since most people will be working from home in the coming weeks. The provider's response to this situation has been to lift data caps on AT&T packages with home internet included. Read on to find out more.
No Data Caps on Home Internet
American Telephone and Telegraph is one of the largest internet, TV, and home phone providers in the United States. The provider has several popular internet packages, including a mix of pay-by-the-gig plans as well as unlimited ones. In a statement on Thursday, the provider announced it would be temporarily lifting data caps and fees on additional data used from its home internet plans. A spokesperson from the company said:
"Many of our AT&T internet customers already have unlimited home internet access, and we are waiving home internet data overage for the remaining customers."
For more information on how the provider will charge you during this period, contact AT&T customer service at 1-855-850-5973.
Senate Ups Pressure on Internet Providers
Earlier this week, 18 members of the United States Senate composed a letter to the eight largest internet providers in the country. In the letter, the Senate has urged these leading internet providers to lift broadband data caps on home internet as America prepares to take precautionary measures against COVID19. Lawmakers including Elizabeth Warren and Bernie Sanders have stressed how it is imperative for employees to work from home in an effort to stop the spread of the deadly virus. As such, these 18 Senators have urged internet providers not to charge the increased traffic for data overages. The letter says:
"Unfortunately, many Americans are subject to restrictive data caps for their home broadband service — caps that could be particularly onerous given the more intensive broadband usage of households practicing social distancing measures,"
How Data Caps Work
Most providers have caps on the volume of data you can use with your home internet plan. Some providers have a hard data cap, meaning you don't have internet access after exceeding your monthly limit. Others have soft caps, which mean reduced speeds for the rest of the billing cycle. Certain providers offer a mix of unlimited as well as limited data plans for home internet use. For example, even if you live in an area with AT&T fiber availability, the provider places caps between 150GB to 1TB on specific plans.
When you reach your data limit, you can get additional blocks of data of up to 50GB for an extra charge. In AT&T's case, you can get up to a maximum of 10 such blocks for your next billing cycle. Each additional block costs around $10.
Currently, the provider only offers unlimited data on its Internet 1000 plan. AT&T is the first provider to follow the Senate letter in spirit, temporarily lifting data caps and overage fees for home internet subscribers.
What to Expect
While AT&T has followed the Senate's guidelines, other providers are acting differently. Comcast, for instance, has not removed data caps and overage fees. It has, however, increased the speeds that home internet subscribers get on their plans. There is still no report of other major internet providers reacting to pressure from the United States Senate.
Of course, the Senate isn't the only body asking providers to ditch data caps for the time being. Two FCC commissioners who also are Democrats, have demanded that all internet providers in the United States immediately lift data caps on home internet for the duration of the epidemic.
These commissioners wish to explore how to comprehensively eliminate data limits on home internet. They are also calling for a better understanding of how internet providers will protect their own employees, and keep essential internet services up and running.
Disclaimer: To our knowledge, we have made all the required efforts towards obtaining owner/publisher approval for the use of images in VISIONECLICK.COM blog posts. However, if you find violations of any sorts regarding any image, please feel free to contact us. Prices and packages mentioned may vary with time and the specific locations.