Everything You Need to Know About the AT&T Locker App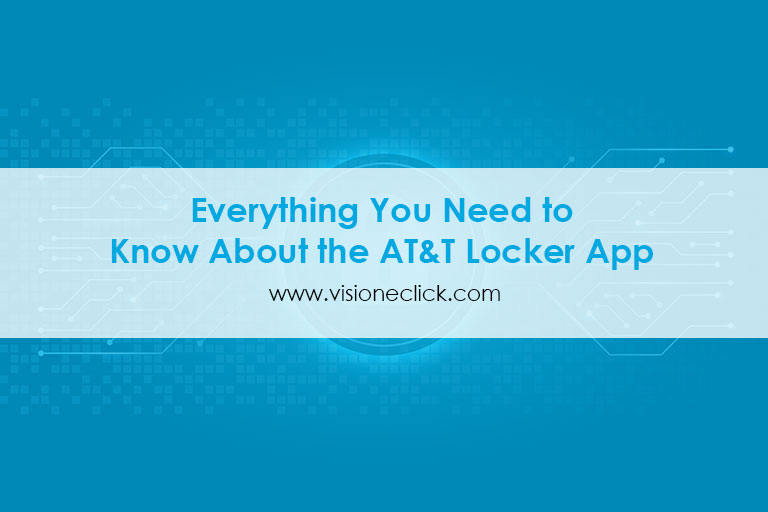 Nowadays people have devices with huge storage spaces. But that doesn't stop them from searching for and buying other storage services. This is because their devices with great storage capacities can't store all of their personal data. Witnessing the rise in demand for such services, AT&T launched its AT&T Locker app. It offered a huge storage capacity to its Apple and Android customers. And became a huge hit back when it got launched.
Main Purpose of AT&T Locker
AT&T customers could easily download the app from their devices' app store. The straightforward answer to this question 'What is AT&T Locker app?' is that it is an application that allows its users to enjoy up to 5GB of free storage. The requirements for this app were:
Android version 2.1 or higher
iOS 3Gs or higher
AT&T Locker App Features
This company offered several exciting features to its users. Compared to other storage service providers in the market, this company allowed users to store much more data. Here are some of its most celebrated features:
Premium Version
If the free storage space provision was not enough, people could apply for plans with higher capacities. For instance, people could apply for an extra 30GB of storage for four dollars every month. Or the hard-core movie streamers could get 100GB of storage for just ten dollars per month. However, compared to other service providers' plans at that time, these plans were quite costlier.
File Sharing
By making the most of blazing-fast AT&T Wi-Fi speed, users could easily upload media files to the app. Users could employ their mobiles or various social media platforms to upload stuff easily. Also, once the files were up on the app, these could be used and shared without any hassle. However, it is important to note that you could only access these files through the app or the website.
No Requirement of a Smartphone
An interesting thing to note about this app is that it could be used by people who didn't have mobile devices. So, people could visit the website on their PCs and laptops and easily use the app. However, those users who used this app on their mobiles had additional benefits. Their files, pictures, and videos could get uploaded on this app on their own. In this way, the users didn't have to worry about reaching AT&T data caps or uploading the files on their own.
Security
This app employed quite strong protocols to keep its users' data protected. The upload process was end-to-end encrypted. So, users didn't have to worry about any data breaches extra. In case of any theft, the user could change the account details on the website and keep his/her data safe.
Competition With Apple and Google
When this app got launched, it became quite popular. This was because not many companies offered free storage capacity services at that time. However, as time went by, companies like Apple and Google emerged at the forefront and began providing free storage services to their users as well.
As these companies' users were quite large in number, so AT&T's app's popularity decreased. Just like AT&T, Apple, and Google also provided its customers 5GB of data storage space. Besides them, Dropbox also emerged as one of the biggest providers of such services.
However, the users of the other companies' storage services still used this app to store their files/pictures/videos. Some of the exciting features of this app included upload and sharing options. Customers could also view the kind of files they had shared on multiple platforms from this app. Besides this, this company allowed its customers to pay their AT&T bill and manage settings related to this app.  options
Limitations
However, this app had certain downsides as well. These downsides slowly made it lose its popularity.
Non-AT&T Devices
An obvious downside of this app was its non-compatibility with mobiles and tablets that didn't have this provider's services. So in order to enjoy this 5GB space, users needed to have a subscription of AT&T services. This provider allowed users to access this app on other devices like laptops only through the website. So, people who had Google and Apple accounts preferred their provider's services instead of this app.
File-Sharing Restrictions
Other drawbacks of this app included its restrictions on file uploading options. The photos/videos and files could only be shared through the email. So, if the users didn't have an email account, they couldn't share the files in any other way. Also, even if you had subscribed to a service from one of the most reliable wireless Internet providers, its website experience couldn't be enhanced in any way. The user-interface was quite outdated compared to its competitor's apps and services.
Why This Service Become Outdated
The primary reason behind this company's slow downfall was its non-compatibility with non-AT&T devices. As services like iCloud and Google Drive became highly popular, this app's popularity suffered a lot. So, in 2017, this app was officially taken down by the company.
---
Learn More About
Disclaimer: To our knowledge, we have made all the required efforts towards obtaining owner/publisher approval for the use of images in VISIONECLICK.COM blog posts. However, if you find violations of any sorts regarding any image, please feel free to contact us. Prices and packages mentioned may vary with time and the specific locations.