All You Need to Know About AT&T TV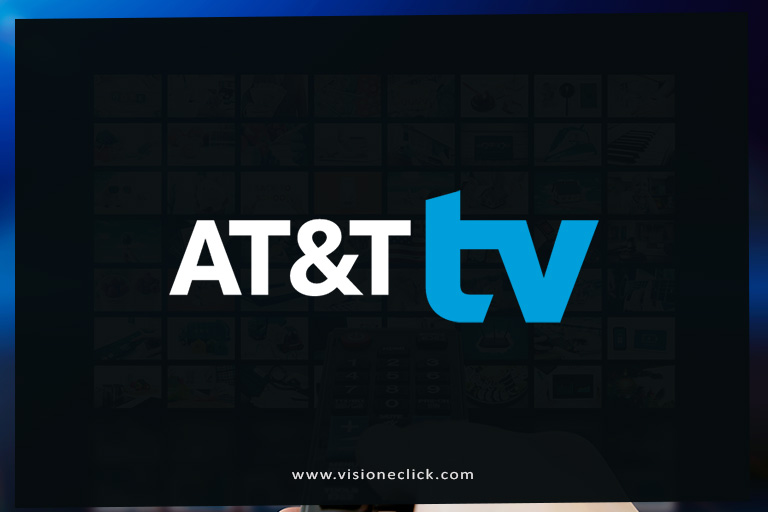 March 6th, 2020 – Earlier this week, we saw the nationwide launch of a brand new streaming service that allows users to view live TV. That's right! American Telephone & Telegraph has introduced another streaming service in addition to it's two other live TV streaming services. However, don't be fooled. AT&T TV is an entirely unique take on live TV streaming, and this blog discusses the service in detail.
8 Things You Need to Know About AT&T TV
The latest TV offering from the provider is not your run of the mill live TV streaming option. In fact, according to many, it is nothing like any live streaming service on the market. For a starting price of just $49.99/mo, it comes with a free streaming device as well as the best channel lineup ever seen in a live streaming service. Here are a few useful facts that could help you decide if this is the service for you:
The Service Works with All Providers
You Can Use It on Other Streaming Devices
It Comes with a 24-Month Contract
The Channel Lineup Raises the Bar
It's Pricier for Sports Viewers
Ample DVR Storage
Google Assistant-powered Remote
How It's Different from Other Streaming Services
Read on for more details on these facts.
The Service Works with All Providers
The new AT&T streaming platform is a hybrid mix of conventional satellite or cable TV and a live TV streaming offering. If you live in an area with AT&T Fiber availability, good for you. But even if you don't, the service works with any internet provider. You don't have to get your TV and internet from the same provider. You don't even require a satellite receiver or a set-top box to stream live TV. All you need is an internet connection with a minimum of 8Mbps in download speeds.
You Can Use It on Other Streaming Devices
The AT&T plan includes a streaming device without any extra charges. But you can also use the service on other streaming devices. Simply plugging in the provider's box into your TV's HDMI port is enough. But if that doesn't work for you, you can stream it on a host of other devices as well. In fact, the only device you cant stream AT&T TV on is Roku. And as per the provider, they are working to bring the streaming service to Roku as well.
It Comes with a 24-Month Contract
This is perhaps the only facet where the new streaming platform takes on the appearance of a conventional TV subscription. Most streaming services charge you by the month. But this one requires a 2-year contract, with the price of the service increasing in the second year. The contract also has an early termination fee. But do not be alarmed! The service also has a 2 week trial period before you commit to it.
The Channel Lineup Raises the Bar
This is perhaps the biggest selling factor that comes with the new AT&T streaming. It comes with a better channel selection than any of its competitors. It has each of the Big 4 networks namely FOX, NBC, CBS, and ABC. In fact, it has almost any channel you could want, except the following:
HSN
PBS
ION
NFL Network
WGN America
Music Choice
It's Pricier for Sports Viewers
AT&T TV is already making a name for having the best channel selection in the business. But it is still a bit pricier for sports fans. You will have to pay extra for access to regional sports networks. The RSNs are only available in the Choice package that starts at $65/mo.
Ample DVR Storage
Philo and YouTube currently offer the most storage space in the business with their unlimited cloud DVR. While the new service doesn't offer as much, it still offers more than anyone except the two mentioned above. You get a massive 500 hours of HD DVR storage, which keeps recordings for up to 90 days. You can also have up to 3 simultaneous streams, which is the most any streaming service currently offers.
Google Assistant-powered Remote
If you're big on voice-search features, you'll be pleased to know that the service comes with a Google Assistant-powered remote. Google has arguably the most accurate and responsive assistant in the digital world. This means you can easily search for a specific movie or TV show as well as link the service to your Google account.
How It's Different from Other Streaming Services
The provider currently offers 2 other streaming services, as well as another one launching in May. However, unlike the others, this service requires a 24-month commitment. On the other hand, it offers free equipment that you don't get with the other plans. For more information on the difference between the provider's TV, TV Now and Watch TV platforms, call AT&T customer service. A knowledgeable representative should be able to ask all your questions. To order your service, don't hesitate to call 1-855-850-5973.
Disclaimer: To our knowledge, we have made all the required efforts towards obtaining owner/publisher approval for the use of images in VISIONECLICK.COM blog posts. However, if you find violations of any sorts regarding any image, please feel free to contact us. Prices and packages mentioned may vary with time and the specific locations.