TeamViewer Brings Best Augmented Reality Solution for Your Business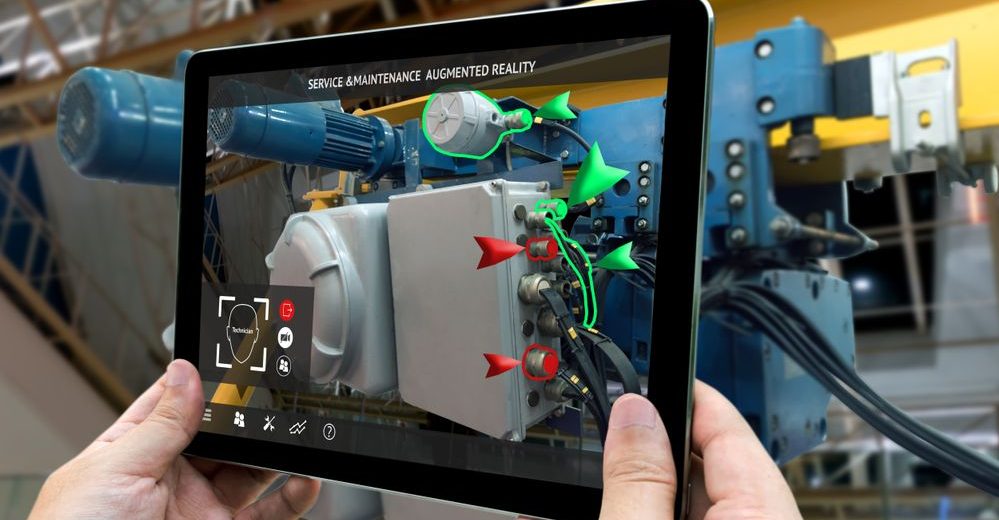 AR is changing the way people view the world. You do not even have to be present in a place physically. But you feel as if you are present in that space. It might be difficult for some to understand, but many industries are now relying on Augmented Reality. They opt for this to provide the customers with a unique experience. A prominent example is TeamViewer. This platform that allows individuals to connect to each other remotely, introduced a product that makes use of AR.
Before throwing light on the product, let's learn what is Augmented Reality.
What is Augmented Reality?
AR is what you get when you use technology to superimpose information. It is different from Virtual Reality. VR means adding computerized environments for individuals to interact with. However, AR adds to the real world around you at that particular time. Hence, showing you what you would see if you were in that particular environment. It does not replace anything as VR does. Many people consider it as futuristic technology.
But the truth is that it has been around for a couple of years now. However, the companies did not start making use of this technology until recently. But it is still in the early stages of incorporation. And all the ways in which businesses can make use of AR is still not untapped. It will take time before AR reality makes a 'not-so-unusual' part in our lives. But the journey has begun.
Now AR is making ways into the lives of individuals as well. Almost everyone has access to smartphones and laptops these days. That is all that you need to experience the AR experience. Talking of AR making its way into businesses, TeamViewer Pilot is one such product by a company that offers solutions for remote connectivity.
Here's all about the product.
Pilot – Making Lives Easier
The pilot is a product offered by TeamViewer. It makes use of AR in a way that makes it easier for people to resolve issues for which they cannot travel. Augmented Reality is indeed shifting the boundaries of remote support. Which is a blessing for companies like TeamViewer? Because AR helps you to fix issues at hand beyond the screen. With Pilot, you will be able to see through the customer's smartphone camera in a 3D view. This enables you to view any equipment, machinery or even infrastructure issues.
Hence, allowing you to provide solutions to any and every problem from anywhere in the world. The partners or customers can mark using 3D markers on the real world objects. Therefore, allowing you to specifically see the area of problem and provide the solution accordingly.
Here are all the ways through which AR can help you.
Get Support when Needed
If a machine of yours stops working all of a sudden. And you were not ready for such inconvenience, you would need help on the spot. Machines are very crucial for the day-to-day operations of a business. They help ensure that the operations continue in a smooth way. Therefore, any trouble in a machine can affect the productivity of a business. However, if you subscribe to Pilot by TeamViewer, you can get access to a remote expert. He will guide you through after he examines the problem in detail via your smartphone camera.
Another example that will help you understand how TeamViewer works is that of a customer's car breaking down. If he has no one to get help from nearby, he would count on TeamViewer and the AR technology to get help. Assuming that the customer is in a place where no one can reach quickly, the remote assistants at TeamViewer will extend the help. All you would have to do is connect to a remote assistant from your Pilot app. One can then make use of the smartphone camera to show the assistant the engine so that he can examine the situation in detail.
Opting for TeamViewer Augmented Reality will bring the following benefit to you.
Avoid Long Commutes
A business can save money by solving problems remotely. This is because it saves the cost of traveling. Not only this, but it also saves time. And time is money. The time that a business saves by not sending assistants to help individuals physically, can be utilized elsewhere. A business can invest that time in other productive things.
The customer needs to set up a router. While the customers won't need much of the assistant's help to set up the router, it will allow individuals to connect with the assistants though. Who can then guide the subscribers accordingly? The assistants can give instructions to the customers as they watch them act accordingly.
They can also tell if a customer is following the instructions correctly or not. In case, a customer struggles to do so, the assistants can also perform a live demo. All this while the assistants will be seated in their office while providing remote help to people in trouble.
Apart from this, you will also get the following benefits if you opt for Pilot.
How to Subscribe?
To subscribe, all you have to do is follow three easy steps.
Download TeamViewer on your computer and install it.
Ask your partner in need to download the Pilot app.
Enter your partner's ID in the app and connect.
It is as simple as that. You won't regret subscribing to any of TeamViewer's products as it is the world's number 1 remote desktop tool. Having over 1.8 billion IDs as of now, the company promises to provide you with the best of services and support.
Benefits that Pilot Brings to You
If you summarize all the benefits that Pilot will bring to you, it comes down to the following:
Save Money – It allows to save money. One does not have to hop on a plane and travel to a new place just to resolve an IT issue. Companies can lower the travel cost by opting for Augmented Reality Remote Support offered by TeamViewer. The service technicians can help from anywhere in the world and help resolve even the toughest of issues.
Efficient Problem Solving- Whenever a downtime or error occurs, companies can seek immediate help. This will save the precious time that would have otherwise been wasted waiting for technicians to arrive.
Improve Processes- Pilot enables the technicians to transfer knowledge and extend support as they would if they were onsite. The inspections are carried out in a similar manner.
Maintain Security- TeamViewer is particular about the safety of its customers' information. Therefore, a business or a company can rely on TeamViewer's secure global network. The company secures all the remote connections through RSA key exchange session encryption.
Conclusion
Not only companies but individuals can benefit from TeamViewer and its Augmented Reality feature as well. Among the many industries that can subscribe to Pilot include commercial and residential both. Subscribing to it will also give individuals and companies access to unlimited sessions. Apart from that, they will also get access to HD VoIP, session recording and 3D pointers. Not to forget that TeamViewer pricing is reasonable enough as well. So if you still have any questions or doubts, it is best to check it all by visiting the company's website.
You will be amazed to see the range of products and plans at great prices. And then, you can subscribe to the one that suits you the best.
Disclaimer: To our knowledge, we have made all the required efforts towards obtaining owner/publisher approval for the use of images in VISIONECLICK.COM blog posts. However, if you find violations of any sorts regarding any image, please feel free to contact us. Prices and packages mentioned may vary with time and the specific locations.