2022's Best DVRs for CableTV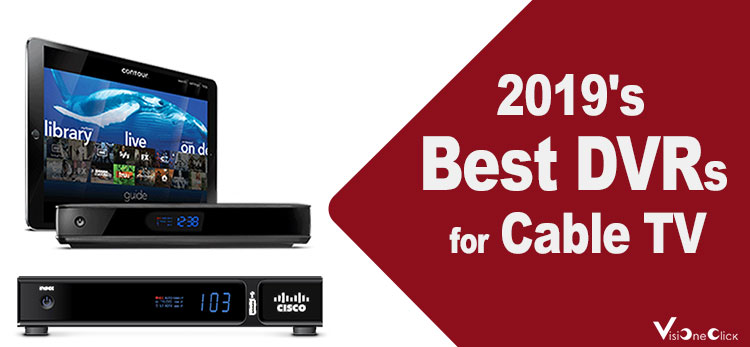 The concept of having entertainment at the time of convenience and leisure is not only restricted to streaming services and theatres. In this modern age, it also applies to TV as well. Therefore, DVR is a popular and much sought-after amenity. The contemporary users of cable TV consider DVR as an essential plus. They expect to have it with any TV package that they subscribe to.
Since a Digital Video Recorder has become a vital accessory with cableTV, the competition is increasing in terms of performance. These nifty devices are becoming more and more high-end.
What Does a DVR Do?
Most of the popular cable providers essentially include this lucrative device in their equipment. For instance, Cox TV equipment includes a DVR no matter which package one has subscribed to. But what are the functions of DVRs? Let's dig a little deeper:
DVR allows you to make the most of your cable subscription.
Enjoy expensive and premium channels, you are paying for.
You can have all your favorite content saved for later.
You can watch it at your preferred time.
Pause or/and rewind your live TV.
What Makes a DVR Good?
If you are trying to figure out some essential features of a DVR with good performance, we are here to help. Whilst comparing your options from a myriad of promoted models and brands, try to analyze their performance in the following features:
Recording ability
Storage
The number of recordings supported
Whole-home connectivity
OTA (Over-the-Air) signals
Playback controls
Mobile / Watch anywhere options
Costs
DVR Device Options – The Top Three
Did you know that the first DVR was introduced in the year 1999? It was made by ReplayTV and had a built-in feature to skip commercials. Now two decades later in 2019, users expect tons of new and fancy features in modern DVRs. The list of the best DVRs of 2022 can go quite long as companies have introduced many advanced devices.
Listed here are the top three choices for you to choose from. These are recommended based on the merits of storage, simultaneous recording ability, affordability, and whole-home connected experience.
Cox DVR Device
FiOS Quantum TV DVR
Optimum DVR
Let's know the details of these top-quality DVRs you can get your hands on.
Cox DVR Device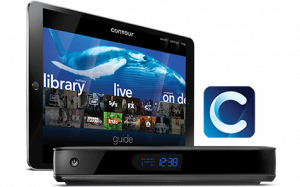 Cox offers two options of DVRs with Cox cable bundles, namely:
Contour Record 6 HD-DVR.
Contour Record 2 HD-DVR.
Let's discuss the features of the high-performance DVR, Contour Record 6 HD-DVR:
Makes 6 recordings simultaneously.
Offers a 2TB storage space.
Stores around 1000 hours of standard definition (SD) content.
Stores 500-600 hours of high definition (HD) content.
Recommends shows and movies as per your choice.
They are based on your previous viewing preferences like on Netflix.
You can combine it with Contour Record 2 HD-DVR on another TV.
Achieve whole-home connectivity.
Cox DVR has good user reviews.
Service and equipment charges are quite affordable.
You can get the DVR facility with any Contour TV package.
FiOS Quantum TV DVR
Frontier TV also offers an impressive DVR service. You can now enjoy more storage, more control, and more personalized choices. You can seamlessly connect and manage your TV viewing with the next-generation entertainment option of DVR. Tag along to explore the advanced features of Quantum DVR:
Up to 200 hours of high-definition video content.
Storage space of 500 GB.
Control (pause, play, rewind) up to 10 TVs live with Quantum DVR.
Supports up to 12 simultaneous recordings.
Search with an advanced and convenient on-screen guide.
Monthly equipment charges are affordable.
Installation and activation fee is applied one time only.
Offers more than 150,000 On-Demand movies and shows titles.
Optimum DVR
Optimum Cable is another provider that offers a high-performance DVR. You can take the ultimate control of your TV watching experiences. Check out the features:
You can make up to 15 recordings simultaneously.
Watch a pre-recorded or live show while recording.
It offers a storage capacity of up to 300 hours for SD.
For HD video, the storage is up to 75 hours.
Record the same show on different TVs in the house.
Effective playback controls.
The status bar gives details on the progress of the show on-air.
Pause live TV for up to 15 minutes.
Organize recorded content into convenient folders.
Set your viewing preferences.
Adjust recording settings while a show is on air.
It supports an unlimited number of TV sets.
Get a whole-home connected experience.
Parental controls are supported.
Manage DVR and schedule recordings via Optimum App or website.
Welcome to the future!
Disclaimer: To our knowledge, we have made all the required efforts towards obtaining owner/publisher approval for the use of images in VISIONECLICK.COM blog posts. However, if you find violations of any sorts regarding any image, please feel free to contact us. Prices and packages mentioned may vary with time and the specific locations.