Best Fiber Internet Providers of 2022
Zeplerinstitute.ac.uk
It has been a while since the fiber internet was introduced. Presumably, we are all aware of how the fiber optic cables are comprised of hair-thin strands of glass. And how data travels from one end to the other with the speed of light! Today, fiber Internet providers have earned the trust of zillions of internet users across the globe!
Now that we have established that fiber is the incontestable and most pristine type of internet, let's get straight to figuring out the best of these providers according to some popular parameters. Let's help you get plugged into the most reliable and fastest fiber connection in town!
Metrics that Determine the Quality
Before determining the top providers, you must know about some important parameters. These are to assess the performance and quality of the top providers in the country.
Substantial Coverage
According to a rough estimate, fiber-optic technology is currently covering only 25 percent of the United States. The main reason is the costly investment of this infrastructure. Also, coverage becomes a tricky factor when you see many states and cities mentioned but they are the ones with low population count. So, we are going to give you a clear picture of the right number of states and their estimated population to whom top fiber providers are accessible.
Internet Speeds
When it is about fiber technology in the internet, bandwidth speed has to be the focal point. The whole process of switching to a fiber connection is not worth it if you don't experience improved speeds and smooth bandwidth. Speeds and quality are the main reasons for the ISPs themselves to switch to fiber. Let's know which providers provide blazing internet speeds.
Customer Satisfaction
Customer satisfaction is one of the most important parameters to access the performance of any service or product. It gives you a clear picture of whether a provider is providing its services as per its claimed standards. If you want to experience the best services, make a habit to skim through user testimonials and customer reviews. We will enlighten you about the fiber providers, which have secured the best ratings and reviews.
Data Caps
Now when streaming has become a way of life, users want to have plans and packages, which have no data caps. No one wants to live with the increasing stress of internet running out. An average Netflix show has 3 seasons of 10 episodes each. So, can you live with an internet package that has a data volume limit? Let's know which fiber Internet providers top our list from this perspective.
Pricing
Pricing has to be an important feature because no one wants to stretch their already-stretched budget. Everyone wants to pull off a cheaper deal. And why pay more when you can steal a good deal with optimum internet speeds at a lesser price. So, let's dig a little deeper into all these parameters.
The Best Fiber Internet Providers
Now that you know what makes a provider the best, check out the top ones based on that.
Verizon FiOS – The Largest Provider of Fiber by Area and Population!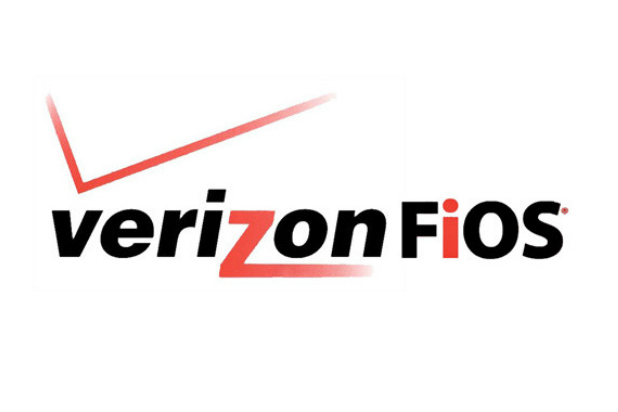 They claim to be the largest provider of fiber in the country covering almost 10 states and an estimated population of 34,396,280. It focuses on the densely populated urban as well as suburban cities and states. Some of the noteworthy serviced states are New York, New Jersey, Virginia, Massachusetts, and so on. It offers its services in almost 2,200 zip codes across the country.
Speeds
The maximum internet speed offered by Verizon FiOS is 1000 Mbps or 1 Gig. That speed is offered by most of the other fiber internet providers too.
Customer Satisfaction
The approval rating that Verizon FiOS has secured from 28,572 reviews is 62.5 percent. Its customer service is known to be award-winning. The provider has consistently topped the customer service rankings from ACSI (American Consumer Satisfaction Index), Consumer Reports, J.D. Power, and so on. It also has a positive reputation among customers who are into streaming Netflix, YouTube, and other services. Thanks to the unlimited data policies of the vendor!
We can safely say that you can expect reliable customer service performance, clear billing, and painless communication.
Data Caps
Verizon FiOS allows you to stream, surf, and download endlessly! It secures a top spot in this merit. It has smartly paired the speeds of the fiber connection with unlimited data usage. You get to download, upload, surf, and stream as much as you please. Other providers not only have data caps, but they also slow down your speed when you have used up your data. This renders your fiber connection virtually useless.
Pricing
It offers a range of $39.99 to $79.99 per month and it is a decent price.
You get a two-year price lock.
The installation fee, $99 is waived. And if it is your phone provider too, you get to save another $20 a month on select bundles.
AT&T Fiber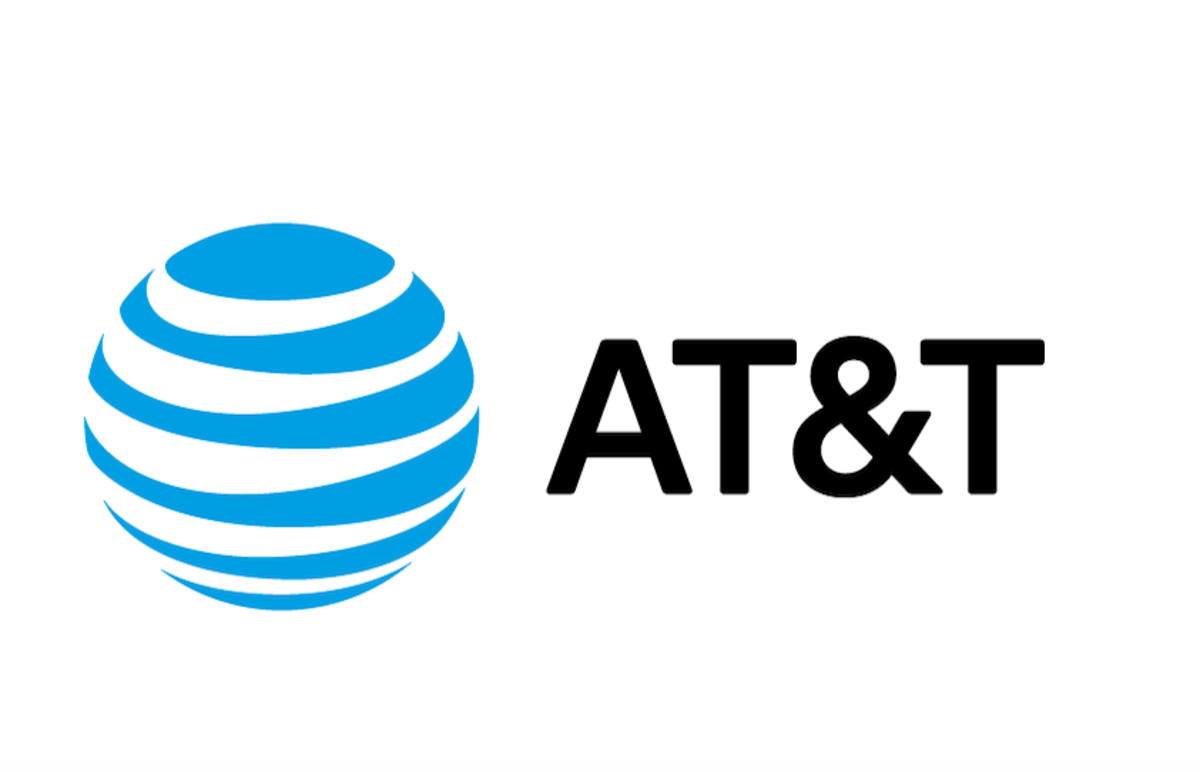 AT&T secures the second spot in providing fiber. And that's because of the number of people getting the service. It covers almost 21 states and an estimated population of 20,403,883. Some of the mentionable states are California, Florida, and Texas. It offers service in almost 10,248 zip codes across the nation.
Internet Speeds
The maximum internet speed offered is 1000 Mbps or 1 Gig. It is known to have volatile speeds.
Customer Satisfaction
AT&T is also recognized for its exceptional customer service. 41.1 percent of users gave it a favorable rating among the 102,336 collected ratings. You can have confidence in the performance of AT&T's customer services. They have the reputation of resolving issues quickly, providing reliable services, communicating accurate billings, and offering responsive technical support.
Data Caps
Depending on the subscribed plan, there are data caps of 300 GB, 600 GB, and 1 TB.
Pricing
The price range of fiber internet plans of AT&T is $50 to $90 per month. It is a little expensive than the rest of the providers providing the same bandwidth speeds.
Frontier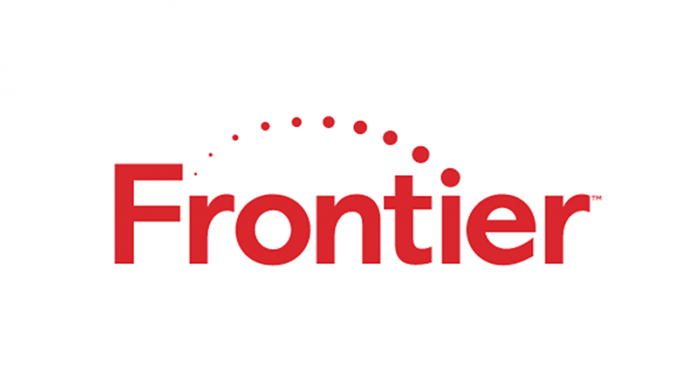 According to coverage, Frontier ranks third serving around eight states, however, the covered population is 10,923,883. Frontier Communications covers 6,531 zip codes and states include California, Florida, and Connecticut.
Speeds
The maximum internet speed offered by Frontier is 1000 Mbps or 1 Gig. It boasts of providing stable speeds. But the standard of 1 Gig speeds is achieved by many other fiber internet providers too. Some of the other providers (not on this list) which provide the same maximum speeds are Cincinnati Bell, Windstream, Google Fiber, and so on.
Customer Satisfaction
Customers have mixed reviews about the customer service of Frontier. According to a survey, 33.7 percent of the users gave positive ratings while 48.2 percent of the users gave it average ratings. Streaming services like Netflix have given consistent performance ranking to the provider. It has confirmed that it is one of the workable options for users who want to have an OTT (Over the Top) experience with streaming services.
Frontier doesn't have any data limit. It doesn't have any contract obligations too. The customers also enjoy the facilities of shopping around and switching to a different service without any termination fees. You can binge-watch shows away all summer without having to worry about any penalty. Or, you can upload endlessly to your YouTube channel and video conference as much as you like.
Pricing
The range of its fiber plans is $30 to $200 per month. Their plans are considered expensive as compared to the rest of the providers.
CenturyLink
It covers almost 53 states and an estimated population of 8,156,001. CenturyLink offers its services in around 14,090 zip codes across the states. Some noteworthy states are Alabama, Arizona, California, and so on.
Speeds
The maximum internet speed offered by CenturyLink is also 1000 Mbps or 1 Gig.
Customer Satisfaction
CenturyLink also has mixed reviews as far as the performance is concerned. Around 35.3 percent of users have given a positive rating while those who have given an average approval make 48.2 percent. The provider secures good rating mainly because of maintaining consistent pricing. Yes, they do use the universal tactic of "promotional/introductory prices" but they do not raise the prices as other providers do. You can save yourself from the hassle of arguing with one of the customer service reps for the increased prices.
Data Caps
It has a data limit of 1 TB for most of its plans. The overage fee is $10 for every 50 GB data used. However, the subscribers of CenturyLink Prism are not subject to any data limit.
Pricing
You get to have a rate for a lifetime! With CenturyLink, you get a lifetime price-lock. You may find its prices to be a little higher than other providers, but the best part about it is that the prices don't rise. Unlike other providers who escalate the prices when the period of introductory/promotional prices is over. Typically, the prices of the internet plans hike by $10- $20 after the first year ends, for other providers. And then it doesn't end there. The price keeps escalating. With CenturyLink, you have a locked monthly rate fixed for the rest of your life. It has to be on the same address and with the same plan though.
MetroNet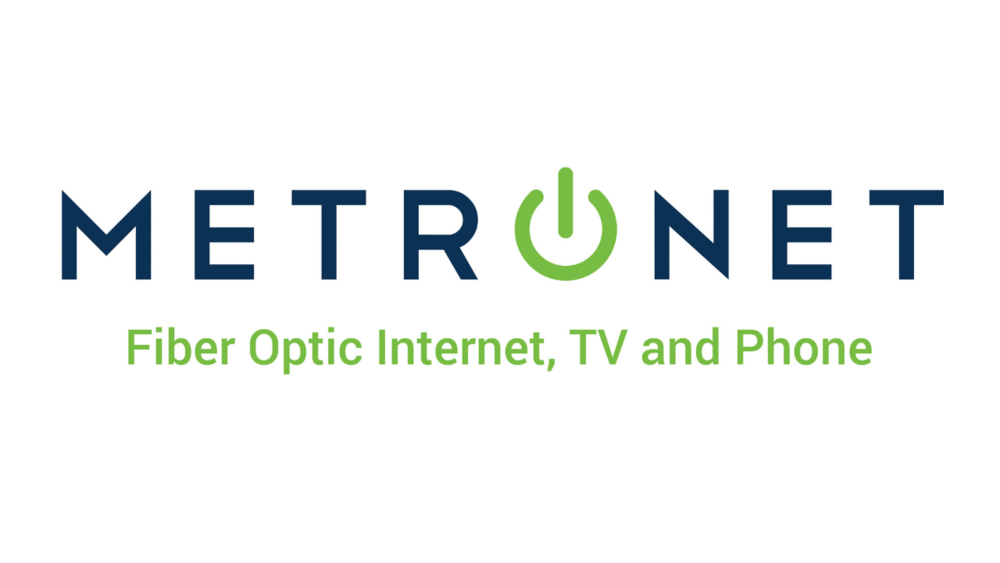 Since it only covers 3 states and is accessible to 910,151 people, you may not be familiar with the name. Metronet is currently offering service to only 87 zip codes in the United States. It is not widely available.
Speeds
It is a rare breed when it comes to internet speeds. MetroNet offers a whopping speed of 10000 Mbps. It is the only provider in the country that's providing such a massive bandwidth. It offers fantastic upload and download speeds.
Customer Satisfaction
The limited number of users are happy with the service. Around 73.9% of the users have recommended it.
Data Caps
It has no data caps and that's a huge win for the streamers as well as power users.
Pricing
The price for its different plans ranges around $29.95 – $89.95 per month. It is a fair price relative to the competition.
Companies Providing Fiber Internet Service in the USA
We have found top (in terms of coverage and popularity) providers offering fiber internet in the USA. Below are their stats and contact number to place an order TODAY!
| Providers | Est Population Covered | Sates | Max Speed | Numbers |
| --- | --- | --- | --- | --- |
| Verizon Fios | 34,396,280 | 10 | 940 Mpbs | 1-855-850-5977 |
| EarthLink | 21,957,156 | 33 | 1000 Mbps | 1-855-840-0081 |
| AT&T Fiber | 20,403,883 | 21 | 1000 Mbps | 1-855-850-5973 |
| Frontier Communications | 10,923,883 | 8 | 100 Mbps | 1-855-840-0082 |
| CenturyLink | 8,156,001 | 53 | 1000 Mbps | 1-855-838-9722 |
| Windstream | 1,816,354 | 44 | 1000 Mbps | 1-855-850-5971 |
| Cincinnati Bell | 1,335,440 | 5 | 1000 Mbps | 1-855-840-0080 |
| C Spire Fiber | 1,265,251 | 8 | 1000 Mbps | 1-866-200-9222 |
| Consolidated Communications | 1,106,682 | 14 | 1000 Mbps | 1-866-200-9222 |
| Armstrong | 982,867 | 5 | 1000 Mbps | 1-866-200-9222 |
| TDS Telecom | 486,643 | 23 | 1000 Mbps | 1-855-840-0089 |
| Air Advantage | 214,740 | 1 | 1000 Mbps | 1-866-200-9222 |
| Columbia Energy | 211,731 | 1 | 100 Mbps | 1-866-200-9222 |
| Campus Communications Group | 201,239 | 5 | 1000 Mbps | 1-866-200-9222 |
| CentraCom | 195,682 | 1 | 1000 Mbps | 1-866-200-9222 |
| Optimum by Altice | 183,136 | 3 | 1000 Mbps | 1-866-200-9596 |
| Comporium Communications | 159,541 | 2 | 1000 Mbps | 1-866-200-9222 |
| Bristol Tennessee Essential Services | 156,823 | 1 | 1000 Mbps | 1-866-200-9222 |
| Direct Communications | 154,618 | 4 | 100 Mbps | 1-866-200-9222 |
| Community Fiber Solutions | 129,914 | 2 | 50 Mbps | 1-866-200-9222 |
| CDE Lightband | 113,984 | 1 | 1000 Mbps | 1-866-200-9222 |
| EATEL | 107,417 | 1 | 1000 Mbps | 1-866-200-9222 |
| Dalton Utilities | 102,599 | 1 | 1000 Mbps | 1-866-200-9222 |
| Benton PUD | 97,360 | 1 | 100 Mbps | 1-866-200-9222 |
| Allo Communications | 91,270 | 1 | 1000 mbps | 1-866-200-9222 |
| Brandenburg Telecom | 88,004 | 1 | 1000 mbps | 1-866-200-9222 |
| City of Longmont | 83,709 | 1 | 1000 Mbps | 1-866-200-9222 |
| Casair | 82,825 | 1 | 1000 Mbps | 1-866-200-9222 |
| CS Technologies | 70,046 | 1 | 300 Mbps | 1-866-200-9222 |
| Co-Mo Connect | 66,418 | 1 | 1000 Mbps | 1-866-200-9222 |
| Clearnetworx | 64,614 | 1 | 977 Mbps | 1-866-200-9222 |
| Bulloch Telephone Cooperative | 63,353 | 1 | 1000 Mbps | 1-866-200-9222 |
| Cascade Networks | 62,126 | 2 | 100 Mbps | 1-866-200-9222 |
| Douglas Fast Net | 59,036 | 1 | 1000 Mbps | 1-866-200-9222 |
| CTC | 55,586 | 1 | 250 Mbps | 1-866-200-9222 |
| Eagle Communications | 54,850 | 1 | 100 Mbps | 1-866-200-9222 |
| XFINITY from Comcast | 17,028 | 23 | 1000 Mbps | 1-855-850-5974 |
| Silver Star Communications | 57,948 | 2 | 1000 Mbps | 1-866-200-9222 |
| WOW! | – | 5 | 600 Mbps | 1-855-850-5972 |
——————————-Frequently Asked Questions————————————-
How many fiber internet providers are there in the USA?
There are 1240+ fiber internet providers operating in the USA. The most successful fiber internet provider of 2019 is Verizon FiOS, offering high speed internet in ten US states.
What is fiber to the home (FTTH) internet?
This is an advance level service to home users. FTTH means fiber internet connections use fiber cable all the way to customer's residence, rather than changing it to copper/ethernet somewhere in between. FTTH considered the best for business and residential consumers. This type of connections offers speeds starting from 500 Mbps up to a gigabit. And this is way faster than cable or other forms of internet available TODAY.
—————————————————DISCLAIMER—————————————————
All prices rely on your area and bundle. These prices were taken from the official site on 1st-Nov-2019.
Disclaimer: To our knowledge, we have made all the required efforts towards obtaining owner/publisher approval for the use of images in VISIONECLICK.COM blog posts. However, if you find violations of any sorts regarding any image, please feel free to contact us. Prices and packages mentioned may vary with time and the specific locations.