Best Fixed Wireless Internet Providers 2022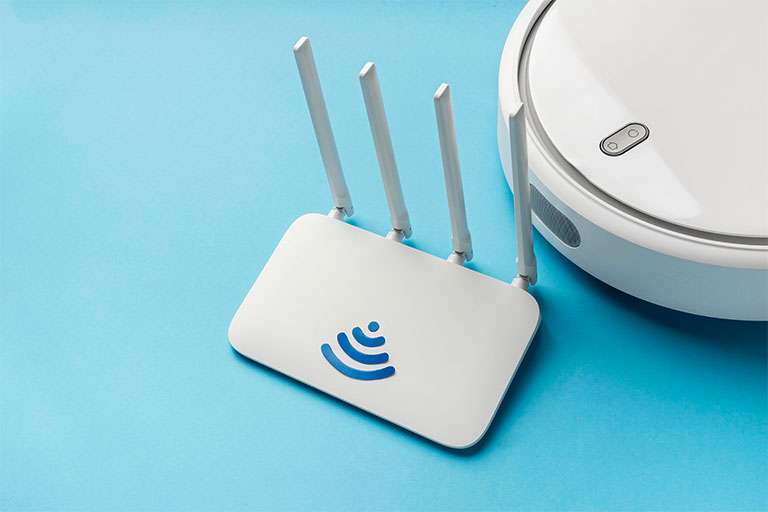 It can be impossible to live in a world without the internet these days. However, there are so many different internet service providers that it can be daunting to choose one. These ISPs differ because of the price range and the technology they use. For instance, there are fiber optic connections, DSLs, fixed wireless internet providers, satellite, and cable internet providers. They have different speeds, bandwidths, and availability can differ with the area.
If you live in an urban area, you probably have access to all of them. However, a list of the best rural internet providers is usually not as extensive. Most rural areas only have satellite or fixed wireless internet providers available in the area. Satellite internet is usually much slower and the equipment costs can pile up high. So, here is everything you need to know about fixed wireless internet and the best ISPs to consider for it.
How Are Fixed Wireless Internet Providers Different?
Before you dig deeper into what fixed wireless internet is, you need to know the different types of commonly available internet provider types in the USA. They are:
Fiber internet (FiOS)

Cable internet

Satellite internet

DSL internet

Fixed wireless internet
Fixed wireless internet providers use stationary wireless access points to transmit and transfer signals. The signals are beamed directly to the consumer whether they are in an office building or a household. Unlike DSL, cable, or fiber optic internet, there is no need for a wired connection. Instead, fixed wireless connections use radio signals and are mostly available in rural areas.
If you are looking for a faster internet connection with affordable rates, then connections like Cox cable internet can be ideal for you. However, if money isn't an object of concern, you can opt for super-fast fiber-optic connections. But rural areas don't have a lot of options and you may have to choose a fixed wireless ISP.
How to Choose the Best Fixed Wireless Internet Providers?
No matter which technology you choose, there are a few ground rules that can help you choose the best ISP for your household or business. The most important consideration when choosing a fixed wireless provider is your needs and requirements from the ISP. Here are some things that you need to consider:
#1: Speed and Bandwidth Requirements
The number of people that will end up using the internet connection is important to figure out beforehand. This is because the more users there are, the better speed and bandwidth you will need. Moreover, you should also consider the type of traffic you will generate. Whether you want to download more or stream 4K videos online. If you aren't clear about your requirements, you may end up choosing the wrong ISP or plan.
#2: Your Budget
Fixed wireless internet is usually not that expensive. However, you still need to set a budget for your internet connection. If you take up unnecessary services that you never use the normally affordable Optimum bill pay amount might end up shocking you. So, make sure you budget and get an internet plan accordingly.
#3: Customer Service
Most people don't make this a top priority however it can really have an impact on the overall customer experience. If you call the Cox customer service phone number and the agent listens to your problem actively, you are more likely to stick with the ISP. ISP outages, server problems, or router malfunctions are important and you will need to talk to the support staff more often than you think. So, make sure you choose an ISP that has a stellar record and great customer reviews.  
Top Fixed Wireless ISPs
Based on the above-mentioned important considerations, this article is going to list some of the best fixed wireless internet providers. These may or may not be available all over the country and you may need to check availability for your zip code. Here are some of the best ISP choices for fixed wireless connections.
#1: AT&T Fixed Wireless
AT&T brings fixed wireless connections to rural and remote areas of the USA at possibly the most affordable rates. The speed can range anywhere from 10 Mbps to 25 Mbps which may be ideal for a small family. However, the connection is only available in select regions and you can check availability online.
#2: T-Mobile Home Internet
T-Mobile is using its new 5G internet technology to offer fixed wireless connections. It is the newest form of fixed wireless technology and can offer up to 50 Mbps speed. T-Mobile is a great option for people who want to stream online videos. However, illegally streaming content can have serious consequences and you may want to look into PPV on Spectrum. T-Mobile is available in almost 800 cities and is a trusted connection for millions of American households.
#3: Ultra Home Internet
Ultra Home also has 5G fixed wireless technology and the coverage is similar to T-Mobile. However, instead of speed tiers, Ultra Home internet plans differ based on soft data caps. If you want affordable internet and are not wary of data caps, then this can be ideal for you.
#4: Verizon
Verizon is one of the few ISPs that offer fixed wireless connections over a few different layers of technology – 4G, 5G, and LTE. However, the 5G Ultra speed is only available in metro cities and it can be expensive as a standalone service.
Conclusion
It is important to understand that all ISPs don't offer the same standard of service in all areas. Some might not even be available in your area. So, before you choose one, you should ask customers in your area about the service. What works for others, might not work for you so consider your requirements as well.
FAQs
What is fixed wireless internet?
Fixed wireless internet has no wired connection and the signal is sent through the main access point directly to the end-user.
How fast is fixed wireless internet?
Fixed wireless connection speeds can be as fast as 1 Gbps but most ISPs offer 10 Mbps – 500 Mbps.
Does fixed wireless internet need a modem?
All you need to enjoy reliable speeds with fixed wireless connections is a router.
Is fixed wireless better than satellite?
Satellite connections are usually more expensive and don't offer speeds as high as fixed wireless.
Disclaimer: To our knowledge, we have made all the required efforts towards obtaining owner/publisher approval for the use of images in VISIONECLICK.COM blog posts. However, if you find violations of any sorts regarding any image, please feel free to contact us. Prices and packages mentioned may vary with time and the specific locations.