Best Free DNS Servers to Consider in 2022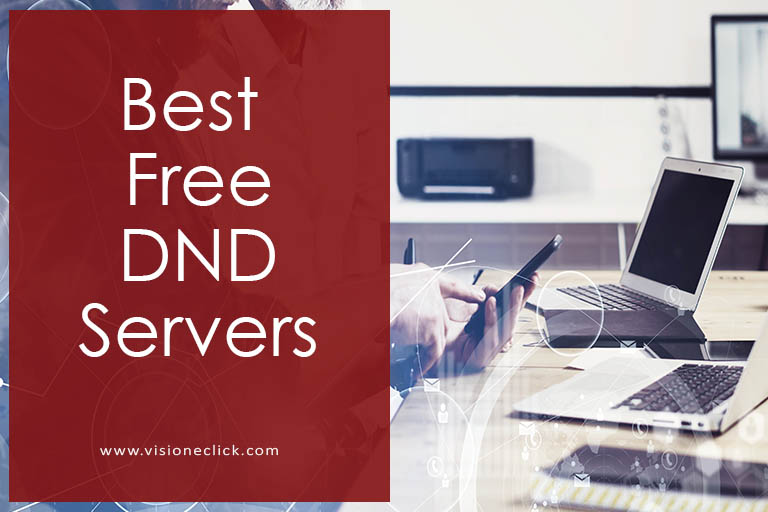 A DNS server is like an internet phonebook. It maintains a directory of all the domain names to translate them into IP addresses. However, just like there are good and bad Internet services, there are good and bad DNS servers as well. And you would want to access the best free DNS server.
What Should You Consider While Switching a DNS?
If you or your company is considering a switch, it could be for two reasons. An improvement in either security or performance. But before you switch from your current server to a new free DNS server, consider the following:
Default or Third-Party DNS
Your Internet service provider has a DNS that you can consider as a default DNS. When you subscribe to an internet service, you get access to the same. Both third party and default DNS are capable of collecting customers' and their Internet data. However, using a third-party DNS would mean that it becomes difficult to trace any specific household.
Free or Paid DNS
The obvious difference is the price of both. But the not-so-obvious difference is in the limited features that free DNS comes with. A paid version will always offer more security and better performance. However, a free DNS  Server will also solve for you your most basic issues.
Public or Private DNS
The public gets access to the public DNS. However, private DNS is what companies use to give easy access to their employees to the IP addresses.
Having discussed this, lets' have a look at some of the fastest Free DNS servers. The best part about these servers, of course, is that they are free.
Best DNS Servers for 2022
OpenDNS
Owned by Cisco, this DNS offers you a variety of two free DNS. They are 'Home' and 'Family Shield'. The latter is the best option for parents wishing to keep an eye on their kids' online activities. Thus, making sure that they are not exposed to inappropriate content. The 'Home' DNS focuses more on your performance and safety.
Cloudflare
If you are in search of the fastest DNS resolver, then your search is over. Cloudflare is the answer. Some of the features that these DNS offers include:
Global CDN
Three-page rules
Unmetered mitigation
Shared SSL certificate
Unlimited bandwidth
Suggested Read:2022's Most Watched TV Networks (From Winners to Losers)
Google Public DNS
Google offers free and public DNS servers as well. The main features that this DNS focuses on include speed, validity, and security. You won't face the issue of site-blocking either. All this service offers is DNS caching and resolution.
Comodo Secure DNS
The cloud-based 'Dome Shield Gold' package that the company offers is free for all. However, there is a limit (300k DNS requests per month) until which the service remains free. Using this DNS means that you get access to the following features:
Security from malicious domain requests
Protection of IP address
Reporting
Quad9
The main emphasis of this DNS is on performance, security, and privacy. The company came into being for the sole purpose of making the Internet a safer place for individuals. From blocking malicious domains to reducing phishing activities, this DNS is a perfect pick for someone looking for security. The company is expanding and evolving constantly. You should expect more features from them soon.
OpenNIC
Combatting censorship is what OpenNIC is aiming at. The whole web becomes accessible with this DNS server. OpenNIC also prevents the hijacking of DNS.
CleanBrowsing
CleanBrowsing offers free as well as paid versions. The free service allows the users to up their privacy game. It is a good option for households with kids. Parents get access to three filters for free. This means that they can block the adult content available on the web.
Although, keeping your child from watching adult content should not be an issue if you have subscribed to Spectrum Internet plans. As the service comes equipped with parental control.
Yandex DNS
You will get access to features including performance, content filtering, and protection if you get access to this DNS server.
Alternate DNS
If you are someone who cannot tolerate online ads, then you should consider the Alternate DNS. The company keeps a record of all the serving domains that run the ads online and sends a null response to them. Thus, keeping any annoying ads from getting to you.
AdGuard DNS
Another DNS server that focuses on blocking the ads is AdGuard. Apart from blocking ads, the DNS server also blocks adult content and malicious websites.
Many internet companies offer this feature as well. However, some want you to subscribe to a 100 Mbps plan or more to get access to such features. But the free DNS server saves you that cost.
In case, you want to add a protective layer to your internet surfing experience, you can contact 1-844-813-5886 to get in touch with a Spectrum rep.
Disclaimer: To our knowledge, we have made all the required efforts towards obtaining owner/publisher approval for the use of images in VISIONECLICK.COM blog posts. However, if you find violations of any sorts regarding any image, please feel free to contact us. Prices and packages mentioned may vary with time and the specific locations.