The Best Free Roku Channels You Can Start Watching Today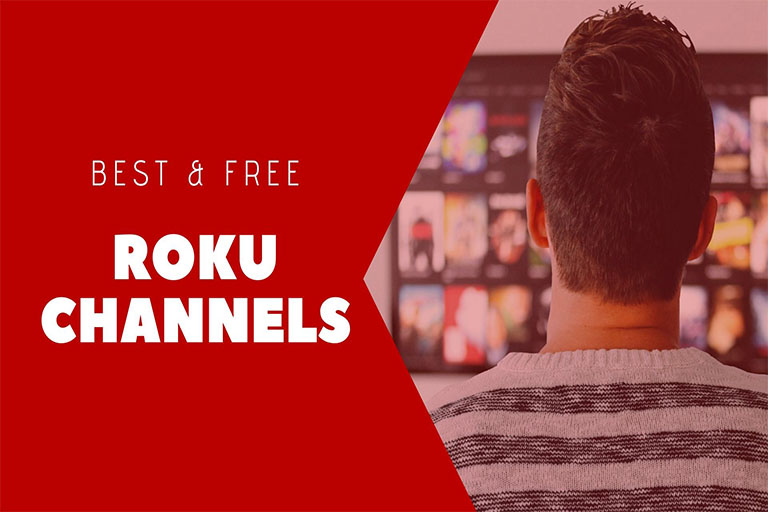 Cord-cutters everywhere are turning to cable-free alternatives like Netflix, Amazon Prime Video, Hulu, and of course, Roku. Roku is an extremely popular option that is growing its subscriber base every month. This is in part thanks to some of the best free Roku channels you can get without having to pay any money. Read on to explore more.
Movies and TV Shows
Movies and TV shows tend to be the two most consumed forms of entertainment. With the binge-culture introduced by Netflix, people are always on the lookout for the next show they can spend all night binging on. And of course, people also tend to look for a great horror movie or a Christmas movie or even a Wild Western every now and then. Roku offers a number of free movies and TV shows on channels that you can find on the free Roku channels list.
Among the most popular TV and Movie options on the service is the Roku Channel. This channel offers a vast selection of 100% free TV shows, movies, music and more. The channel segments its content into categories. You can choose content from categories like Sci-Fi, Horror, Family Night, Bingeable, and more.
Crackle is one of the best private Roku channels that are free to view. It features thousands of Hollywood titles featuring top-name stars such as Will Smith, George Clooney, and Will Ferrell. You can also stream complete episodes of popular sitcoms like Seinfeld or more serious ones like Snatch and The Oath.
Another popular addition to the best free Roku channels is Sling TV. This channel recently added over 300 titles to its library, including popular movies and TV shows. While the playtime will contain ads, this channel is completely free, even to non-Roku subscribers.
Kids Channels on Roku
No service is complete if it does not offer child-friendly content to your household, and Roku does not disappoint. You can select the YouTube channel on your service and subscribe to a large number of kids content creators. You can then stream this content for your kids on the biggest screen in the house. Also, check out STIRR for family-friendly kids shows and movies. While the channel has a larger focus on sports, it also carries content for kids. If you're a fan of classic cartoons, check out Hasbro Studios Free. It carries popular TV shows such as Conan, Transformers, and G.I. Joe.
Music Channels
Music is what makes the world a more bearable place, as many people would tell you. From blues to The Beatles to Billie Ellish, music is one of the most constant and enduring forms of entertainment. While there is currently no free channel on the service focusing specifically on music, you can always use YouTube on your Roku service. This will allow you to play music videos and live performances in high-definition right on your big screen. If you have a good stereo system hooked up to your TV, you can create playlists and just kick back and relax. This also works on your smartphone if you have the Roku TV App.
News Channels on Roku
If you're particular about getting your news updates on TV, then Xumo is one of the best free Roku channels for you. The network has over 160 channels that feature movies, TV shows, sports, and of course, breaking news. You can get your news updates at the same time as your friends with Fox News on the Spectrum Select package. The live TV guide lets you get an idea of what to watch, and the categorized viewing lists help you close in on the news you are most interested in.
CBS News is another popular favorite for people to get their appetite for current affairs and global news events fulfilled. The CBS app on Roku is the network's official app and carries 24/7 live news streaming. It also offers special segments like 60 Seconds, CBS This Morning, 48 Hours, and Face the Nation.
For Gaming and Sports
STIRR is one of the most popular sports channels that you can find in the free Roku channels list. The channel is currently in talks with Fox to bring Fox RSN network games on board. The channel also airs live local games, as well as sports news and specials.
Text Twist is a great Roku game you can play with the whole family. You need to make as many words as you can from a combination of 6 or 7 random letters before the clock runs out. The levels progress and get harder as you go along.
Twitch needs no introduction as the biggest game-streaming platform in the world. Professional gamers earn thousands of dollars streaming their live games and even more from endorsements and product placements. Twitch also allows you to watch major eSports events across the globe, even on your smartphone.
With Roku, you can even add premium channels you don't get with services like Spectrum TV Choice, such as Cinemax, Starz, and HBO. Of course, these channels won't be free and will require a subscription. But if you are a cord-cutter, then you should look into all the free and paid channels that the service offers so you don't have to pay more than you absolutely need to. Who says you can't get entertainment without cable?
| | |
| --- | --- |
| Category | Free Roku Channels |
| Movies and TV Shows | Sony Crackle, Roku Channel, Pluto TV, Sling TV |
| Kids | YouTube, STIRR, Hasbro Studios Free |
| Music | YouTube |
| News | Xumo, CBS App |
| Gaming and Sports | STIRR, Twitch |
Disclaimer: To our knowledge, we have made all the required efforts towards obtaining owner/publisher approval for the use of images in VISIONECLICK.COM blog posts. However, if you find violations of any sorts regarding any image, please feel free to contact us. Prices and packages mentioned may vary with time and the specific locations.