Best Mobile Hotspot for Gaming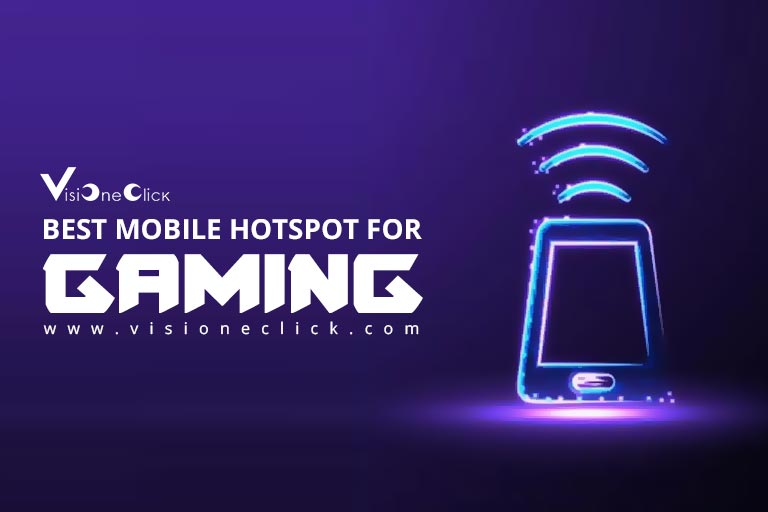 Today, online gaming is all the rage. People from all over the world play games online with other users. In fact, a large number of these gamers even go on to compete nationally or internationally. Many are also looking to become professional players. In order to ensure a smooth gaming experience, it's important for users to choose the best internet for gaming.
This reduces lag when gaming online while also providing high-quality graphics. If you want to play games anywhere, you'll need to invest in a good-quality mobile hotspot. This will increase both flexibility and convenience. Here are the best mobile hotspots for gaming.  
Nighthawk LTE Mobile Hotspot Router 
The Netgear Nighthawk LTE Mobile Hotspot Router is one of the most popularly used mobile hotspots. In fact, it can support up to 20 connections simultaneously. Along with this, this hotspot also allows you to enjoy efficient bandwidth and speed. There are also reduced chances of high latency with the Nighthawk LTE Mobile Hotspot. Moreover, this device also has an efficient battery life that goes hours without charging. In fact, you can go an entire day without charging your device after having charged it only once. While Nighthawk LTE is super-fast and enhanced. It's also expensive. However, the company allows you to pay monthly installments if you don't want to make an instant payment.  
This device is gaining popularity among online gamers because of its pricing. While it provides both efficiency and speed, it's also relatively cheaper. When you evaluate its attributes and the advantages it has to offer, its low price stands out even more. The ZTE Z Max Connect MF928 caters to a large number of providers such as Cox internet providers. As a result, you can choose any packages and deals you want, based on your personal preferences. One of the greatest features of this, apart from its price, is that it's significantly compact. This means that you can fit this device anywhere and carry it with you if necessary. As an online gamer, you will be able to access high speeds, which means uninterrupted gaming sessions.  
T-Mobile Inseego 5G MiFi2000 
The T-Mobile Inseego 5G MiFi2000 is known for the several plans and packages it offers its customers. This means that you can choose whichever is best suited to your needs and wants. However, this option is relatively more expansive than other mobile hotspots available. The T-Mobile Inseego 5G MiFi2000 also offers its users enhanced security. This ensures that your data is protected om hackers, schemers, and any suspicious activity. This device is important for online gaming because it can connect over 20 devices at once. This means that your gaming experience can be elevated.  
Verizon Jetpack MiFi 8800L 
This mobile hotspot is extremely user-friendly and allows its users to control it simply with the use of a single button. In addition to this, it also allows its customers to connect to 15 users at a time. Along with this, the Verizon Jetpack MiFi 8800L also focuses on the security of its users. As a result, it provides them with enhanced security features that increase data protection. For gamers, this device will allow uninterrupted gaming experiences. Other than this, you can also improve your flexibility with the Verizon Jetpack and take it wherever you want. This doesn't restrict you to a single place and encourages convenience.  
The Skyroam Solis X is available to online gamers in a large number of countries. This makes it accessible to many users. It also has a battery life that lasts users the whole day. Along with this, Skyroam Solis X can connect up to 10 devices at a time with 4g LTE speed. Moreover, it comes with a Virtual Private Network (VPN) and has high data transfer speeds. This device also offers its users a power bank for additional units of charging. Extra features include a camera, speaker, and mic. For online gamers, this device guarantees long-lasting battery life and convenience. Moreover, it's also easy to pay its bill with online billing services similar to Optimum bill pay. This increases efficiency and flexibility.  
Nommi Mobile Hotspot Power 
This hotspot device has the ability to connect up to 10 devices at a time. Its battery is also long-lasting, which means that online gamers can spend hours playing games without worrying about the battery draining. The Nommi Mobile Hotspot Power is also available in a large number of countries. It comes with a power bank and provides its customers with enhanced security options. It also has a built-in VPN that ensures greater security. However, you might need additional support when setting up this device because it doesn't come with instructions.  
The GlocalMe U3 is an easy-to-carry device that offers flexibility and convenience. Because it's portable, your access isn't restricted when you're gaming online. Along with this, it can support up to 10 devices at a time. However, one of its biggest downsides is that it comes with short battery life. Most similar devices offer a battery life that can last up to 48 hours. In this context, GlocalMe U3 is not the best option. In addition to this, it also comes with limited data options in a large number of countries. This means that for gamers who want to travel, this might not be the same option. But one of the best features of this mobile hotspot is that it comes with 1 GB of Global data. Along with this, users also get 8GB of US data. Thus, if online gamers are planning to go on a trip or vacation, they can make great use of this feature and avail additional screen time.
Disclaimer: To our knowledge, we have made all the required efforts towards obtaining owner/publisher approval for the use of images in VISIONECLICK.COM blog posts. However, if you find violations of any sorts regarding any image, please feel free to contact us. Prices and packages mentioned may vary with time and the specific locations.