Best Pandemic Movies: On Netflix, Hulu, Prime, and More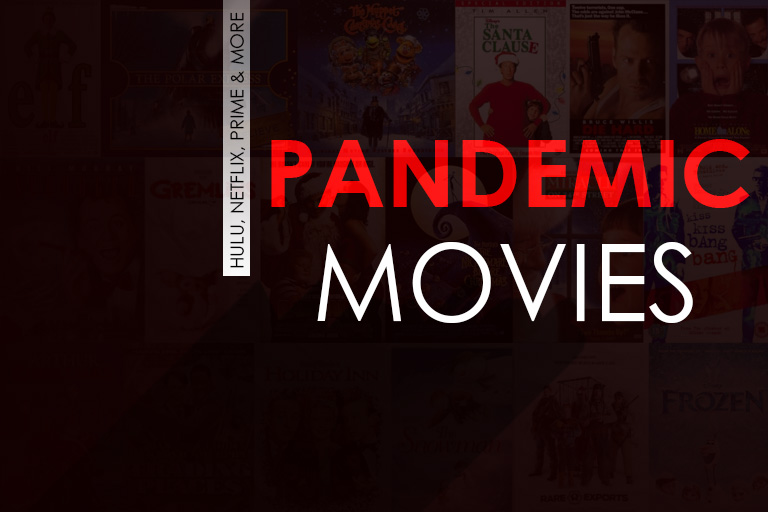 The coronavirus has wreaked havoc on the economy, businesses, and of course, our daily lives. With most of the world's population confining themselves at home, the demand for entertainment has gone up. In a time where every household has at least one or more streaming devices, everyone wants their own brand of entertainment content. But it seems people are looking for pandemic-style movies in keeping with the unusual and grave current situation. This blog will show you where to find them.
Best Pandemic Movies on Streaming Platforms
Thanks to over the top streaming services like Netflix, Hulu, Amazon Prime TV, and YouTube TV, people's entertainment needs have changed. These days entertainment consumers demand flexibility and convenience when it comes to choosing their content. This has led to the rise of streaming giants and a whole new way to get your entertainment fix.
With millions of people subscribing to these services, it becomes easier to spot viewer trends. The coronavirus situation has everyone on edge. So it makes sense that people would want content similar to what is on their minds. Maybe they want to get an idea, through the Hollywood lens, about how bad a pandemic can be. Or maybe they want to project their need for a solution onto their TV screens. In any case, pandemic-style movies have increased in streaming popularity over the last few weeks. If you're interested, here are some of the best ones:
Panic in The Streets
Pontypool
The Last Days
Carriers
The Bay
The Cassandra Crossing
Contagion
Let's take a closer look at these below.
Panic in the Streets
This 1950s film noir is one of the oldest on this list, but don't be fooled. It is a complex film that explores society and human emotions in the face of a pandemic. Meed Doctor Richard Widmark, a newly arrived medical professionals in the delicious city of New Orleans. However, before the good doctor can begin sampling the delights of the city, a deadly pneumonic plague breaks out. The city's migrant labor class is the most affected, with a Greek immigrant couple at the center of it all.
The film follows Dr. Widmark's attempts to deal with the New Orleans citizenry as the city reels from disease and death. Immigrants are especially suspicious of the authorities and refuse to cooperate. The drama unfolds in this film noir thriller, and it will keep you hooked. You can watch Panic in The Streets on Amazon Prime Video, YouTube, and iTunes.
Pontypool
Based on the Tony Burgess novel, Pontypool is a 2008 film about a virus outbreak in a small Ontario town. But it is nothing like your regular pandemic movie. The film has a very limited scope in that it revolves around a local radio jockey hosting a show on the airwaves. As reports begin flooding in of various bizarre incidents across the town, RJ Grant Mazzy struggles to make sense of them. All while broadcasting his show on the air. The film steps on the gas about halfway through, as the virus appears to somehow infect languages and transfer to other people through specific words. If this tickles your fancy, you can catch Pontypool on Shudder and iTunes.
The Last Days
The Last Days is another novel take on the contagion/pandemic genre. In this dystopic world, an illness called "The Panic" has decimated the human race. In fear of their lives, humans have resorted to staying in shelters at all times. In fact, things are so bad, and humans so agoraphobic, that they actually die of fear if forced to venture outside. Amid this backdrop, we meet Marc, the protagonist who has been living in an office building for some time. However, when Marc's girlfriend disappears, he has to set out to find her without stepping away from safety. Just the pains he has to take to do simple things put a new perspective on the things we take for granted. You can watch The Last Days on Hulu TV.
Carriers
This 2009 thriller stars Chris Pine, Lou Taylor Pucci, Emily VanCamp, and Piper Perabo. A group of four friends seeks a plague-free refuge they have heard about as a global pandemic infects humans. The visceral film explores what happens to humans when society as we know it breaks down completely. Humans turn on each other, rob each other, kill each other, and even worse. As the friends desperately search for the reputed sanctuary, they discover that humans are every bit as dangerous as a viral plague. Carriers is the perfect Netflix and chill contagion movie while we wait out the pandemic.
The Bay
Found-footage films often make for the most thrilling and exciting content, especially in horror movies. The Bay is a found-footage movie that revolves around an idyllic little town that seems like the perfect holiday destination. Of course, all that changes when a waterborne organism infects the town, controlling its host's mind and body. It's not the most outstanding film on this list, but it certainly punches above its weight. The footage filming makes you believe you just saw an actual town destroy itself with a contagion-like madness. Catch The Bay on Hulu today.
The Cassandra Crossing
Have you ever heard about Swedish bio-terrorists? We hadn't either until we watched The Cassandra Crossing. The movie's cast comprises of some of the most famous actors of the time such as Burt Lancaster, Eva Gardner, and Sophia Loren. The film follows a European passenger train that comes under attack and becomes infected by a deadly substance. While all of this is happening, the train speeds along at a breakneck pace right at an unstable bridge, while nobody is allowed to disembark. You can watch this 1977 thriller on Google Play, YouTube, and Tubi.
Contagion
Directed by Steven Soderbergh, Contagion is the pandemic movie everyone is watching right now. One of the best-known scenes is Gwyneth Paltrow's gruesome death early on in the film, which sets the tone for the rest of the movie. It's one way Soderbergh underlines the seriousness of the global contagion. The movie packs a lot of dread and thrills making you think it's just another contagion movie. But the complex plot also explores how ordinary people can become desperate when faced with such situations.
These are our top contagion/pandemic films to watch while the social distancing rules are in effect. Of course, this is an opportunity to just relax and watch content in HD on your home TV. Bear in mind that a lot of the experience depends on how good your TV is. Check out our blog to see details on OLED vs QLED TVs. We hope you're practicing social distancing and will enjoy these movies responsibly. Stay safe, stay home, and stay healthy. Let us know if we missed out on any of your favorite movies.
Disclaimer: To our knowledge, we have made all the required efforts towards obtaining owner/publisher approval for the use of images in VISIONECLICK.COM blog posts. However, if you find violations of any sorts regarding any image, please feel free to contact us. Prices and packages mentioned may vary with time and the specific locations.