Best Routers for Parental Controls You Should Know About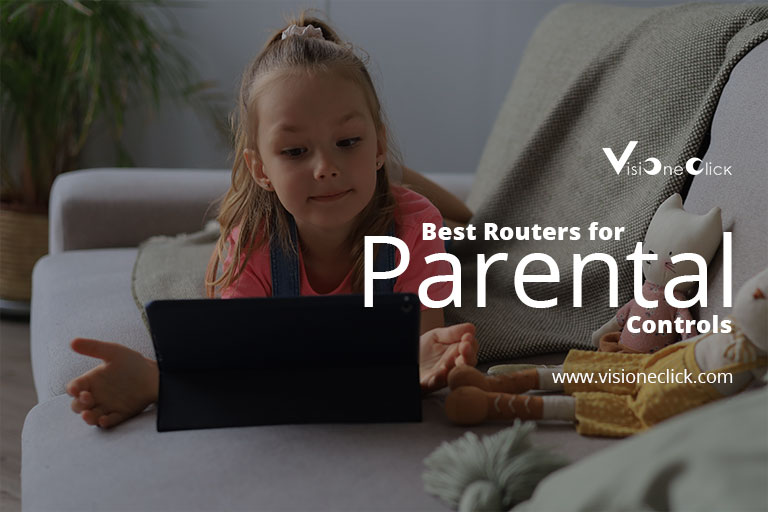 The internet is now practically a fact of life for most people. You probably have a home WiFi connection which your whole family can access. However, you may not want your children to have unregulated access to online content. In such cases, you should explore the best routers for parental controls in the market and take your pick. This will let you control the type of content and amount of data your family members consume.
So, when you have parental controls, you can not only monitor what your children are accessing but can even control the times their devices have access to the internet. You can even blacklist certain websites on specific devices, and also prioritize bandwidth for each device according to your preferences. You just need to make sure you have the right router for the job. There are numerous routers available from multiple companies, but there are a few which really stand out in this regard.
Best Routers for Parental Controls in 2021
Now that you know you have the option to control your household's internet consumption, you naturally want to know the options you have in this regard. Many of these routers will give you ample control over your network, without affecting your Optimum pay bill or another internet Cox billing. Here are some of the best routers for parental controls you can find.
Gryphon Smart Mesh WiFi Router
This is one of the best mesh systems you can find in the market. It offers content filtering, time management, and malware prevention. It is also quite aesthetically appealing, so you don't have to worry about disguising it within your décor.
Furthermore, this system comes with its own mobile app, so you can control its settings from your smartphone, wherever you are. Therefore, this is one of the top options you can find, as its mesh system offers widespread coverage for every corner of your home. This means that you won't have to face the hassle of WiFi dead zones or data bottlenecks.
TP-Link WiFi 6 AX3000 Smart WiFi Router
You can easily set this router up using the TP-Link Tether app. This gives you the potential to access a wide range of settings. It is also a relatively economical option and offers features such as internet filtering, malware protection, and time management.
Therefore, when you access the app and work with the router settings, you can easily implement parental controls. You can filter out content you don't want your family to access and also control their screen time by choosing the times they can use the internet. One of the best aspects of this is that it works with most Cox-compatible modems and other internet connections.
Synology RT2600ac Router
This option is one of the best ones out there for parental controls. This is because it has a mid-range price and offers a wide variety of features you can use without any tech expertise. You can use the Synology Router Manager to add new features to this router by downloading various update packages.
This lets you incorporate everything from time management to content filtering. Once these packages are up and running, you can control them using a simple mobile app. Furthermore, you can also download advanced packages for privacy features like VPNs, file sharing, and much more.
Eero Pro
The Eero Pro system is an excellent option for small homes, and will give you equal signal coverage in every room, with its mesh system. in addition, you can create family profiles for each member of your home. You can control the internet access time and content filters according to each profile, so the system is quite intuitive and user-friendly.
All you have to do is access the app, and pay a monthly subscription. This subscription also lets you access more complex features. If you want to turn this system into a WiFi router for long-range coverage, then you can add extra Eero units for a widespread mesh system.
Circle Home Plus
This is one of the most intuitive routers for parental controls in the market. This is because it is specifically designed for this purpose. A Circle Home Plus system not only lets you control the content and screen time of your family but even lets you set automatic off times and implement mealtime settings.
This means that you and your family can have a healthy relationship with your internet usage, and have certain limits in place without having to manually access settings every single time. In addition, the router itself features an attractive design, which means it won't look out of place with your aesthetically planned interiors.
Google Nest WiFi
The Google Nest WiFi is one of the best developments in the tech industry. It is not only a highly well-equipped WiFi system but also adds a design element to your home. It is compatible with the Google Nest smart home system, so you can manage your WiFi with simple voice commands as well.
In addition, you can simply access all the information you want about data consumption and screentime on your phone. When you add the list of family devices to the system, you can control their content and the time they have access to the internet.
Firewalla Red
While this is not a router in itself, it is one of the best ways to protect your family from internet risks. You can simply connect it to your router, whether you use Optimum internet plans or other such systems.
Using this device, you can get deep data insights, filter online content, control data usage, prevent cyberattacks, and a number of other benefits. Therefore, this is a great add-on device for any internet connection, and you should get it to protect your family.
 In conclusion, there are a number of routers out there that offer great parental control options and other family safety features. Therefore, you should do your research, and find the right system for your home.
Disclaimer: To our knowledge, we have made all the required efforts towards obtaining owner/publisher approval for the use of images in VISIONECLICK.COM blog posts. However, if you find violations of any sorts regarding any image, please feel free to contact us. Prices and packages mentioned may vary with time and the specific locations.