Best Wi-Fi Router for Long-Range 2022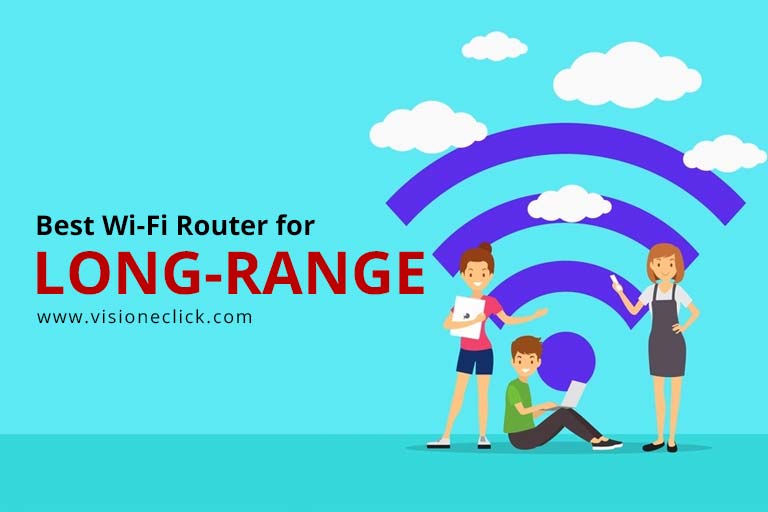 It's safe to say that a quality wireless connection is everyone's need if you're working remotely, attending school from home because of the pandemic or you're just online gaming and binge streaming. You could have the best Optimum internet plans, but 'cause of a home's challenging layouts, not every room gets the best signals. Some of us are stuck with dead zones.
Not to worry, it's possible to fix this by upgrading your router. look for a Wi-Fi router for long-range coverage and you're all set. The current generation of Wi-Fi, Wi-Fi 6, was introduced a few years ago. It offers quicker and more efficient home network performance. The new second-generation mesh router solutions are also worth considering, especially because many of them are significantly less expensive than the router combo systems.
To get optimal speed throughout the house and even in the dead zones, your run-of-the-mill router won't do the job. It's time for an upgrade. to help you choose, here's a list of the best (and affordable) Wi-Fi routers for long range:
1: Netgear Nighthawk X6
This long-range router boasts a tri-band technology to extensive coverage for multiple devices. Its performance is great even around obstacles.
With its sharp, angular lines and a slew of spiky antennas, the Netgear Nighthawk X6 has a polarizing design, yet it doesn't hamper the router in any way. You may not like the design, but once you notice its performance, you will be ready to overlook this flaw. Even in large homes, this long-range wireless router is extra fast and provides extensive internet coverage. Thanks to its 6 exterior antennas and beamforming technology, it covers a total range of up to 3,500 square feet.
The Nighthawk X6 also has tri-band capabilities, which means you can connect your devices to three separate Wi-Fi signals. Two 5GHz bands and a single 2.4GHz band are provided by tri-band routers like this one. This router also includes parental control.
2: TP-Link Archer AX10
If you are looking for a budget-friendly option, this long-range router will not let you down. It can easily cover a 2,500-square-foot area. There are many affordable routers on the market, but the AX10 is a smart purchase because it features the latest Wi-Fi technology: Wi-Fi 6.
Its beamforming and OFDMA technology allow its signals to reach distant connections quickly. So don't just ignore it because of its limited coverage. Like Cox internet deals, this router will make for a nice purchase.
3: TP-Link Archer C2300
Here's another budget-friendly router that deserves everyone's attention. Archer C2300 may have a gentle appearance, but don't be fooled: it's one of the most powerful wireless routers available.
It's the undisputed performance champion since it can effortlessly blast through walls and ceilings. The Archer C2300 is not only fast, but it's also compact, unobtrusive, and packed with high-end functions. It's dual-band and it can cover up to 3,500 square feet. Antivirus, parental controls, and QoS are some of its built-in features.
4: ASUS ROG Rapture GT-AX11000
It's a gaming router that lets you devote an entire band to gaming for having a smooth experience. You can use it for extending wireless coverage for other online activities too. One of the coolest features of this router is its built-in security feature called VPN fusion. This Wi-Fi protected setup ensures all devices connected to the router will be protected. This router is not everyone because A) it's quite expensive and B) it's best for gamers.
5: Google Nest Wi-Fi Router
Google has been steadily growing its smart home gadget lineup, and the Google Nest Wi-Fi router is a part of that endeavor. This is a powerful and very user-friendly mesh router. You may find it to be as economical as your Optimum net pay bill!
The device itself is really small and can be placed in almost any place in your home. because of its compact size, you won't have as many physical connection possibilities. The router, in fact, only has two gigabit Ethernet connections and no USB ports. Then why is it on the list, you ask? Wait for it.
This wireless router comes with a dual-band connection with top speeds of roughly 2 Gbps, which is good enough for most households. With just two Nest devices, you can cover up to 3,500 square feet, but you may add more if you need a greater coverage area. Not to mention it's compatible with Google Voice Assistant. It's a nice purchase especially if you are Google's loyal customer!
6: Netgear Orbi RBS50Y
If you have a large home with a huge yard, and you like sitting outside closer to nature while you're working, this one is for you. It will allow you to extend your home internet to the vast outdoors and stay connected throughout. No more going inside for better signals whenever you have to make a video call. Stay outside and keep on enjoying the optimal speed.
To make it clear, Orbi RBS50Y is not a router, it's a Wi-Fi extender. It's specially designed for outdoor use and is meant for homes with a huge yard or poolside. Hence, it's included in the list. Setting it up is extremely simple. Just plug it in a socket, wait for its light to turn on, and sync it in with your router. Make sure it's near your router for better range.
It's dust, water, and temperature resistant, having an IP56 rating. Although Netgear recommends not submerging it in water, this model can withstand rain, snow, and temperatures ranging from minus 4 to 122 degrees F. If you live in a colder climate, consider mounting it inside a garage and only bringing it out just when needed.
Final Words
Each Wi-Fi router mentioned here has its own great features and varying coverage. Decide what's best for you depending on your internet plan's speed and the range you are interested in having. It's recommended to do your own homework as well and then make the final decision.
Disclaimer: To our knowledge, we have made all the required efforts towards obtaining owner/publisher approval for the use of images in VISIONECLICK.COM blog posts. However, if you find violations of any sorts regarding any image, please feel free to contact us. Prices and packages mentioned may vary with time and the specific locations.