Binge Into the 5 Most Anticipated Movies in 2022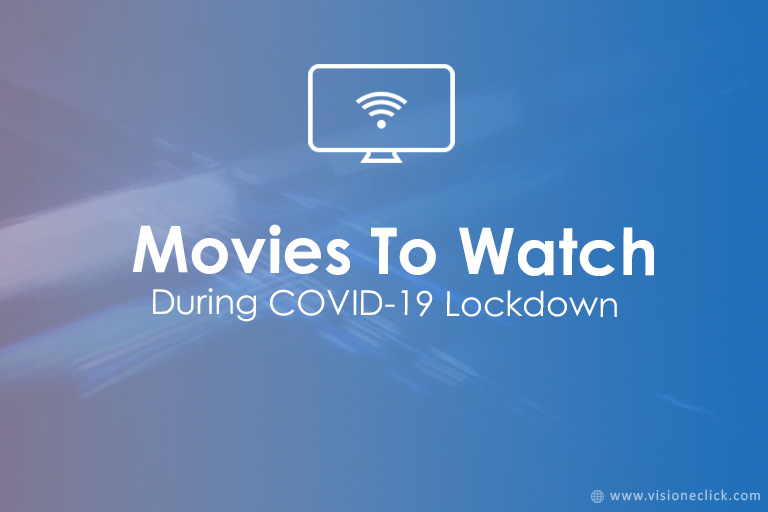 The Coronavirus lockdown has taken the world by storm. Many countries that did not take the spread of the virus seriously at first suffered later. The whole world is a witness to that. Other countries, learning a lesson the hard way, were quick to take action. Hence, the COVID-19 lockdown. It might be good for individuals to stay at home and protect themselves.
However, social distancing along with the lockdown can give rise to depression. Therefore, keep yourselves busy. Here is a list of movies you can watch.
Paddington 2
The emphasis is on watching 'feel good' movies rather than sad ones. And there isn't a better option than watching Paddington 2. Sequel usually gets a bad rep. But it is not the case with this movie. Paddington 2 is one of the most wholesome movies that you will watch.
The story is about Paddington (of course) who comes across a perfect gift (that is what he thinks) for his aunt. It is an antique pop-up book featuring the happening city of London. After having a look at the book, Paddington decides to save enough money to be able to purchase it. In his quest to do so, he starts job hunting.
The story takes an uneventful twist when the book gets stolen and Paddington gets blamed for it. The poor soul gets sent to jail for a crime he did not commit. It is, then, upon his family and friends to prove his innocence.
Ratatouille
This movie never fails to please. A film about rats and French food, Ratatouille satisfies both the appetite for entertainment and snacks. In this rather interesting film, a rat happens to be a perfect candidate for being a chef. His finely tuned taste buds are both a blessing and a curse. Blessing – because he very well stands a chance of making it big as a chef. Curse – because how can a rat be in a human kitchen?
The not-so-pleasant attitude of human beings who do not allow ratatouille near their kitchen forces him to leave the city. His escape from the city meant him coming across a garbage boy who does not possess any cooking skills. And then begins the real journey of Ratatouille as a 'chef'.
The smart rat uses the garbage boy (Linguine) as a face that would represent his cooking skills. Together, they both make a power duo until a food critic decides to put them to the test. Watch the movie on Netflix or any other video streaming service for a fun-filled night.
My Neighbor Totoro
Studio Ghibli movies possess the magic of making one feel relaxed. My Neighbor Totoro does the same. Perhaps better than most of Studio Ghibli movies. The story is about two sisters, Satsuke and Mei who move to the countryside with their father. Both sisters decided to look after their sick mother. However, when they see the countryside, they realize that it is a world they wouldn't have imagined of in their wildest dreams.
Hence, begin the adventures of Satsuke and Mei. From having a ride on the iconic Catbus to becoming friends with forest spirits, the sisters realize that the countryside is much different than they imagined. Little do the astonished sisters know that trouble awaits them.
Watch the movie to see how the events unfold when Mei goes missing. And Satsuke teams up with forest spirits to find her.
Billy Elliot
Get ready to electrify the floor with some dancing with Billy Elliot. Being born in rural England, Eliot was destined to go to school, acquire the art of boxing and eventually join the mines. But fate had something else in store for him. Events take a turn when boxing classes do not work for Elliot. Failed and disappointed, he joins the ballet classes. In those classes, Billy finds his love for dancing.
Something about dancing keeps Elliot going. However, he knows that his family and friends will fail to understand this. He faces the biggest challenge of his life when he has to prove it to the world that dance and ballet mix perfectly well for his audition at Royal Ballet School in London.
Matilda
The pandemic lockdown means a little dose of nostalgia as well. Matilda – a movie that was an integral part of many of our childhoods is an essential watch during this time as well. It is better not to munch on chocolate cake while watching this movie though.
The story is about a little girl who loves to read. Her love for reading is exceptional. Matilda finds solace in reading books when her evil parents pick up on her. What she considers an escape turns out to be her superpower. At the time of her enrollment in school, her intellect level is more than any other student her age. The telekinetic powers that Matilda possesses along with her exceptional intellect level are the things that stand between her and the evil headmistress.
With this, your list of 'feel-good' movies is sorted. However, you will need a constant connection to your broadband plan to binge-watch the movies with ease. Consider yourselves blessed that many telecommunication companies have signed the 'keeping Americans connected' petition. This means that your Internet connection will be available to you throughout this difficult time.
Disclaimer: To our knowledge, we have made all the required efforts towards obtaining owner/publisher approval for the use of images in VISIONECLICK.COM blog posts. However, if you find violations of any sorts regarding any image, please feel free to contact us. Prices and packages mentioned may vary with time and the specific locations.