Tired of Targeted Ads on Facebook? Here's How to Block Ads!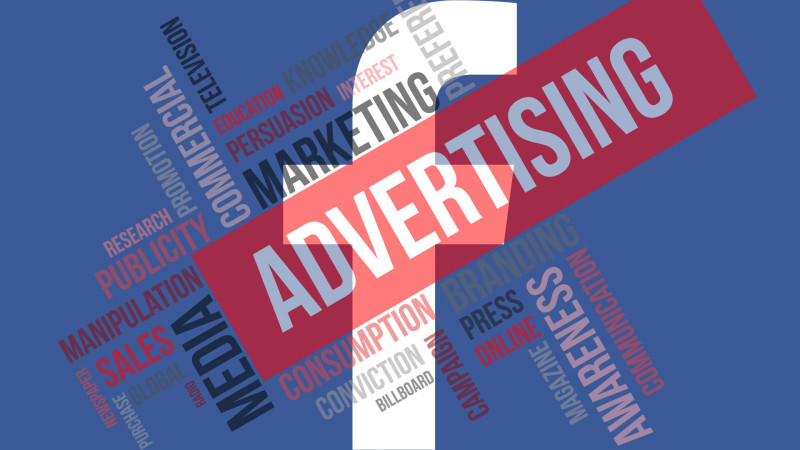 Marketingland.com
We all have different interests when it comes to video content on Facebook. Some love to watch new product ranges of their favorite brands, while others like inspirational and scientific videos. But one thing that is common among all is the urge to block ads from Facebook. Those uninvited ads break the tempo, ruin the climax, and make you wait. For instance, while watching a video on a popular science-nature page, Hashem Al-Ghaili, an ad pops up, right when they are about to reveal some mind-blowing fact! That's a big turn-off.
The same is the case when you're trying to take your perfect pick from a clothing range. And an ad pops up, right in the middle of a carousel of amazing outfits. At one point, we all have given serious thought to installing an ad blocker for Facebook. Let's help you stop these targeted ads and nuisances from haunting your video browsing and watching sessions.
Understanding How Targeted Ads Work
Do you know that many consumers firmly believe that social media and web browsers are actually listening to all their conversations? It is relatable and understandable because of the accuracy of ads and suggested pages, which the users see. However, advertisers use a proper system to manage these ads and have them played to the users. These systems work in close collaboration with web browsers and social media platforms.
Read Suggestion:How to Get a Spectrum Discount
Let's suppose that you have recently shopped from the home section of a website. You discussed your options with some friends and in a few days, all those options start showing up in your display ads in the newsfeed. Before you start doubting your cybersecurity measures, let us suggest a few possibilities here:
While browsing products, you were already logged in to some of your social media accounts.
You have already made a purchase from the company in question.
After the purchase, they are specifically targeting you with their other packages.
A company create Facebook ad for a targeted demographic group and you fit in.
You are quite active on most of the web-based services and forums of Google such as Chrome, Maps, Gmail, etc.
This allows them to keep track of your likes and dislikes.
Suggested Read:How To Burglar-Proof Your Home With Simple Security Tips
You can experience this anywhere online. For instance, you are watching one of the Thanksgiving movies on a streaming site, and you will see these ads there too. That totally ruins a movie session.
How to Block Ads from Facebook?
Based on the aforementioned reasons, you can consider the advantages of getting suggestions according to your likes and shopping history. However, despite all these plausible reasons, if you still hate those targeted ads, the good news is that you can stop them.
You can save your video browsing and watching sessions from being bombarded with uninvited ads. All you need are a few simple edits and hacks to stop Ads on Facebook. We'll give you a step-wise guide to do so.
You can make these ads a thing of the past on other web-based forums too. You can even block ads on Chrome or any other browser that you use.
Suggested Read:All You Need to Know About AT&T TV
Step-Wise Guide to Stop Ads
Let's be clear, you cannot opt to see any ads ever. You can't opt out completely. The algorithm is more advanced now. It can track the kind of brands and personalities you search and browse. And they send you similar suggestions.
But you have a say in the type of ads you want to see. You can also choose to focus on the kind of data to select all these ads. You cannot stop ads based on generic things such as Internet safety. If some ad becomes too irritating and keeps coming back again and again, you can:
Click on it directly and specifically hide it.
Hide that ad from the advertisers.
Check out why you keep seeing the ad.
You don't have to essentially install an ad blocker for Facebook to get rid of ads. The aforementioned steps will give you a clear insight into the data that Facebook is using to send targeted ads to you. You can change the data that is influencing those ads.
Ads Related to Your Personal Info
To block ads from Facebook based on your company, relationship status, job title, university, and other info, here is what you can do:
Navigate to the main menu on Facebook.
Go to Settings and choose Settings & Privacy in the dropdown.
Select your Ad Preferences in the Ads section.
Select the info you have given.
Deactivate different profile fields, which you have listed to stop the relevant ads.
Suggested Read:Why Does Your Internet Slow Down When it Rains?
Ads Related to Your Interactions & Advertisers
You can avoid ads based on the data from online and offline interactions, advertisers, shopping history, your frequency of use of partner apps and websites, and your activity on various company products on Facebook. For instance, you recently subscribed to Cox internet and now you see ads of their internet and TV packages every time you watch a video!
Here is what you can do:
Navigate to the menu of Ad Preferences again.
Choose Ad Settings.
Click Ads based on your activity with Facebook Company Products which you see somewhere else.
Also, click Ads based on a partner's data.
To deactivate all of these ad influencers, select No.
Remember that these instructions are not universal and applicable to all social media platforms. You cannot apply these settings to block ads on Chrome or any other web browser. But on Facebook, applying these settings will take good care of all your ad targeting problems!
Suggested Read:How to Watch Spanish Channels on Cable TV
FAQs
How to stop ads on Facebook videos?
Do it by changing some personal info and a few settings related to data.
What is the best ad blocker for Android?
Ghostery, AdAway, AdBlock Plus, AdGuard, are a few popular ad blockers for Android.
Why can't I hide ads on Facebook?
You can. By clicking the 'v' sign and choosing the option "Hide advert."
How to turn off ads on Facebook business page?
You can't turn off ads completely. But you can avoid and stop some as done for a normal Facebook account.
Where is the ad blocker on Google Chrome?
Adblock Plus is in the extension window of Google Chrome. Find it in Settings and then Extensions.
Disclaimer: To our knowledge, we have made all the required efforts towards obtaining owner/publisher approval for the use of images in VISIONECLICK.COM blog posts. However, if you find violations of any sorts regarding any image, please feel free to contact us. Prices and packages mentioned may vary with time and the specific locations.