What Channel is Bravo on DIRECTV?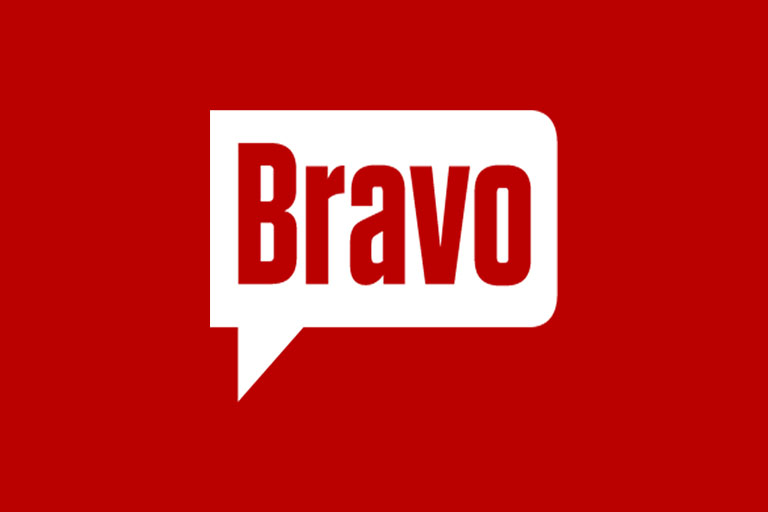 Are you tired of watching old seasons? Want to entertain yourself with something different?  Bravo on DIRECTV  may be the answer! If you wish to keep yourself entertained with reality shows, this has a complete package.
What is Different about Bravo on DIRECTV?
Bravo started as a channel that featured performing arts and film exclusively. Originally, Bravo aired an array of reality shows. In fact, the majority of Bravo TV shows were reality-based series. It offered a break from watching the shows that one did. This was also the first time that a TV channel was dedicated to airing performing arts and film.
Bravo Channel Number in the Different States
If you wish to subscribe to the channel, then the following channel guide table can help you find the exact channel number in your state.
| | | | | |
| --- | --- | --- | --- | --- |
| Channel | New York | Massachusetts | New Jersey | Pennsylvania |
| Bravo | 237 | 237 | 237 | 237 |
Most Popular Bravo TV Shows
If you have not tuned into the channel before, you do not want to miss out on the following shows that the channel airs.
The Real Housewives
This reality show is based on a rather unique theme. You might have come across several reality shows that document the off-screen lives of various celebrities. But this reality show throws light on what is it like to be a housewife in various regions of the United States. Thus, highlighting the life of an ordinary woman. But these housewives are not so ordinary as they belong to the elite class.
The first-ever series of this media franchise premiered in 2006 by the name The Real Housewives of Orange County. Following the immense success of the series, the spin-off series soon kicked in. This reality show is so popular that International versions of it are also available. However, the show received its share of criticism. The critics bashed the producers for highlighting women as mere shoppers and not as individuals who can pursue a career.
If you think that a show like this is not to your liking, you can always tune into AMC on DIRECTV to treat yourself to an episode of the Walking Dead.
Below Deck
Below Deck is also a reality show that airs on Bravo TV. It premiered in 2013. And is 99 episodes old. Below Deck features the lives of crewmembers who reside on a mega-yacht during the charter season. The show highlights how these crewmembers deal with their personal issues so that they can perform well professionally. Every episode is different from the other as it features a new group of guests. You would find the show interesting. You can swap to the Bravo channel number whenever the show is on air to get some fascinating insights on how people spend their time on yachts.
Blind Date
Blind Date is a comedy American dating show. Premiering in 1999, the original host of the show was Roger Lodge. However, the current host for the game show is Nikki Glaser. The series ran from 1999-2006. And after being on hiatus for 13 years, the show kick-started again in November 2019.
The idea around which the show revolves is setting two people who do not know each other on a date aka a blind date. The cameras followed the two individuals everywhere. Each of their moves got recorded.
You can get to watch many reality shows on TBS on the DIRECTV app as well but the ones on Bravo are one of a kind.
Top Chef
MasterChef is not the only reality TV cooking show that is famous among the people, Top Chef is another prominent culinary show. The current judges for this reality TV competition are Tom Colicchio, Graham Elliot, Nilou Motamed, and Grail Simmons. One or more contestants gets eliminated in each episode based on their performance. Apart from the professional chefs as judges, there are guests in every episode who also happen to be notables from the wine and food industry.
There are many spin-offs for the show as well including Top Chef: Just Desserts and Top Chef Junior. In case, you are a fan of both Top Chef and MasterChef, you can watch the latter on FX on DIRECTV.
Packages to Look Out For
Not every package will offer you Bravo TV. You should know the one that does and subscribe to that. But this does not imply that you will get access to a single good channel when subscribing to a package. Other premium channels like SEC Network (for sports lovers) are also an integral part of all packages.
To make it easy for you to know the package that you should subscribe to, here's a list of all the packages offering Bravo TV.
Select
Entertainment
Choice
Xtra
Ultimate
Premier
This means that all the packages offer the channel. In case, you need any more details, you can call on DIRECTV Customer number or visit the website. Apart from that, you can also visit a nearby DIRECTV outlet to get more information.
Disclaimer: To our knowledge, we have made all the required efforts towards obtaining owner/publisher approval for the use of images in VISIONECLICK.COM blog posts. However, if you find violations of any sorts regarding any image, please feel free to contact us. Prices and packages mentioned may vary with time and the specific locations.