Want to Change Your Cable TV Provider? Check Out these Service Options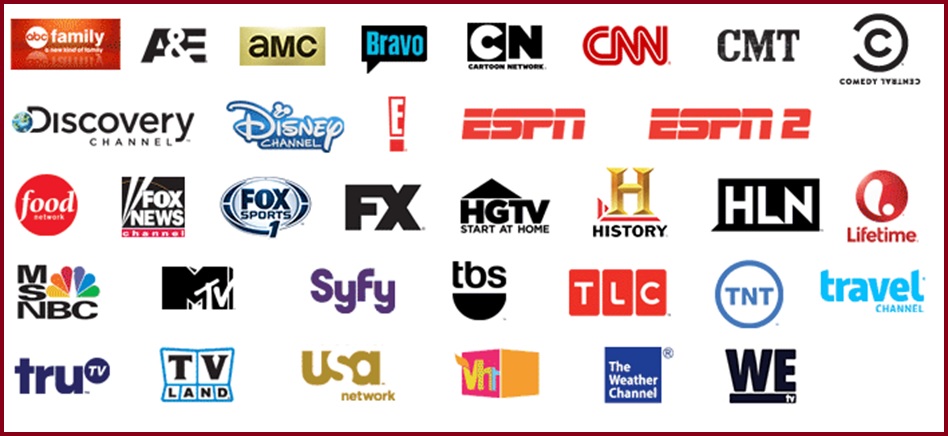 Oftentimes, it so happens that your cable TV subscription just doesn't seem to be working well for you. Your monthly TV plan might contain fewer channels than your liking, or it might be expensive, or it may simply have a lesser number of service features to suit your needs. On such occasions, it helps to get to know some (or all) of the cable TV provider who may be offering their services in your locality.
Pick One from these Alternative Cable TV Providers
The vendors listed here are mentioned by order of their subscriber base (as per recent estimates) – with the providers with the largest number of consumers considered first, and so on.
Xfinity Cable TV Provider (Comcast)
Xfinity (by Comcast) currently hosts the largest paid Cable TV consumer base within the country, with over 21.3 million documented subscribers. The company generally offers up to 7 differently priced TV packages, starting with the Limited Basic plan (with 10 digital channels), and going all the way up till the high performance Digital Premier plan (that comes equipped with over 260+ channels – including Premium Channels content from the likes of HBO®, SHOWTIME® & CINEMAX® etc.).
Call Now to Order:
All high-end Xfinity TV plans come accompanied with the exciting Xfinity X1 Remote facility (that recognizes voice commands and enables faster channels/content searches), an On Demand catalog with a huge collection of Movies & TV shows, as well as the convenience of the neat XfinityStream app (which allows you take your onscreen sessions with you on-the-go).
The greater bulk of Xfinity TV service deals come with 1-Year fixed pricing agreements. Service users can also choose to pair their TV service in a bundled arrangement with the company's high-speed internet and/or Voice (phone) offers.
Spectrum Cable TV Provider (Charter Communications)
The Spectrum TV select plan constitutes the company's flagship TV service. It offers up to 125 digital channels (with many of these in crisp HD), a blockbuster Movie & TV show-rich On Demand catalog (available for instant streaming), the option of the Spectrum TV™ App (for staying glued to the screen on-the-go), as well as an optional DVR service.
The number of channels offered (which may go up till 200), as well as plan prices, may vary with time and location.
Spectrum TV service provides coverage to over 16.5 million subscribers in the country, making the company the third largest Cable TV provider by consumer statistics.
Optimum Cable TV Provider
Optimum (being the 7th most-subscribed TV service provider nationally) normally offers up to 3 different TV plans in its covered areas – with these being (namely) the Optimum Core, Optimum Select and the Optimum Premier Service packages. The first plan comes equipped with over 210 digital channels (60+ in HD), the second with more than 330 channels (110+ in HD), and the third with over 405 channel offerings (140+ in HD).
Call Now to Order:
Optimum TV service features include the provisions of a separate Sports Package, Premium Channels content from HBO®, SHOWTIME® & The Movie Channel®, etc., and an exciting line-up of many International channel stations.
Frontier Cable TV Provider Company
Frontier offers TV services in the form of its FiOS TV by Frontier (Fiber Optic) & Vintage TV by Frontier (standard cable transmission) subscription plan options, and currently serves the 9th largest subscribers-base in the country.
Through the FiOS plan, service subscribers can enjoy a competitive line of high-resolution channels lineup, a Video on Demand catalog of over 150, 000 Movie & TV show titles, the option for watching TV on-the-go (with the Frontier TV Everywhere mobile app), as well as Netflix integration.
The Vintage TV plan, in contrast (and in addition to some of the services offered in the FiOS TV option), allows for faster channel-navigations and search room.
Mediacom Cable TV Provider Company
The Mediacom cable TV service offers over 225 digital channels (which include many offerings in HD), as well as a digital receiver. The plan comes with a 1-year fixed pricing agreement.
At present, the company enjoys the 10th largest cable TV subscriber-base.
---
In order to sign-up for the TV subscription plans of any of the digital providers mentioned in this blog, please go to the requisite vendor's page on this website.
Call Now to Order:
Disclaimer: To our knowledge, we have made all the required efforts towards obtaining owner/publisher approval for the use of images in VISIONECLICK.COM blog posts. However, if you find violations of any sorts regarding any image, please feel free to contact us. Prices and packages mentioned may vary with time and the specific locations.