What are Cheapest Phone Plans with Unlimited Everything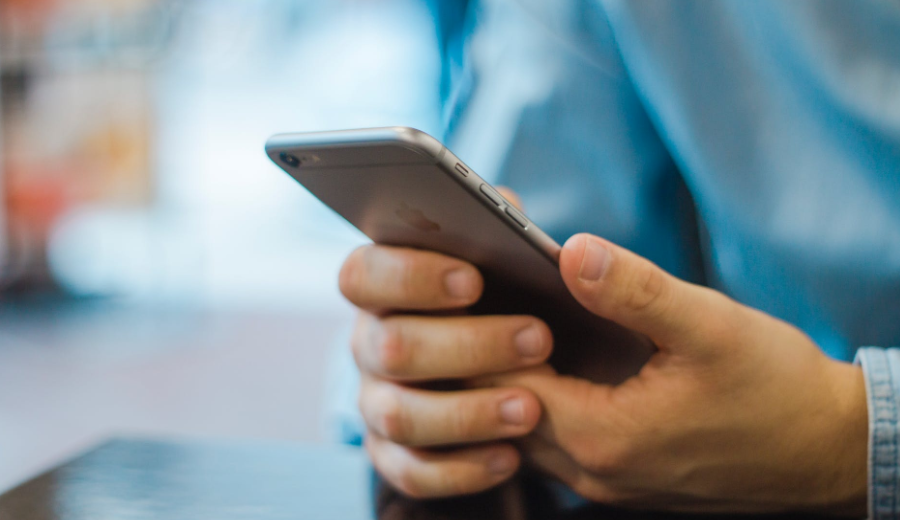 pexels.com
There were over 237.6 million smartphone users in the US by the end of 2018. By 2022, the US will have more than 270 million smartphone users. These statistics (check reference below) indicate that the US continues to be one of the biggest smartphone markets in the world. No smartphone user can resist the lure of the cheapest phone plans. This is a fact. Most people don't want to pay beyond the bare minimum for a phone plan. After all, your phone bill constitutes a big portion of your monthly expenditures. So it makes sense to want to opt for a cheaper plan that offers everything you need. Or at the very least, comes close. This blog discusses how you can choose the right plan for your needs by paying for an arm and a leg.
Choosing the Right Budget Plan
When looking for the right plan, you need to broaden your horizons. The Big 4 offers a very high standard of service, there's no doubt about that. But that doesn't mean smaller carriers of MVNOs aren't any good. There are so many cellphone carriers in the US that it's really difficult to pinpoint the "best" deal. There are several factors to consider before you choose the plan you think is best. Here are a few things you should keep in mind:
Coverage
Network Quality and Speed
Available Plans and Pricing
BYOD or Not?
Additional Perks
Contract Requirements
Let's get right to the meat of the matter and discuss these factors in more detail.
Coverage
The first thing you need to consider when looking at phone plans is the carrier's coverage. The Big 4 run nationwide coverage and have the infrastructure to back it up. But just because they have the infrastructure for cellular coverage doesn't mean there aren't other options. Many MVNOs piggyback on this existing infrastructure and offer pretty much the same level of service and coverage. For example, Cricket Wireless runs on the AT&T wireless network. This means the same towers that power both providers so you can expect the same coverage.
Network Quality and Speed
The second thing on your list of considerations should be the quality and speed of the network you're looking at. So you now know that most no-contract MVNOs offer coverage through the big four cellular carriers' infrastructure. Usually, an MVNO carrier will disclose which network they operate on to you. They may also provide a coverage map on their website which tells you if the service is solid or not. But just because an MVNO operates on the Xfinity network does not mean you will get the same speeds as Comcast's internet plans. An MVNO operating on an LTE network may not offer LTE at all. So it pays to know what's what before jumping on board.
Available Plans and Pricing
Now we come to one of the most important factors to consider – the available plans and the pricing structure. You need this information to see whether you're getting the best bang for your buck with the service you intend to pay for. Compare the available plans for your needs. How many minutes do you need every month? And how many does the carrier offer? How much data do you consume? What are the data limits with this carrier? Do you need an unlimited plan? Is the plan actually unlimited as advertised or do they throttle after a certain limit? Certain internet providers like Frontier internet plans often reduce internet speeds when you cross a specific threshold. The same principle may apply to your cellphone carrier as well.
You also need to look at the pricing structure. There are generally two broad types of payment options:
Pay as you go
Prepaid monthly
Pay as you go involves you paying a dollar amount in advance, which is then reduced as you use your services. Every text or minute contributes to reducing the amount you paid upfront. A monthly prepaid plan is the other option. It's like a normal monthly bill for services, which may or may not come with a contract period.
BYOD or Not?
Another point to consider is whether the carrier you are looking at lets you bring your own device or BYOD. Many carriers don't let you switch your current phone over onto their network. So it's usually a good idea to look at the phone selection the carrier sells or allows on its network. Many carriers remain like sell S9 or the iPhone XS. But others target the mid-range smartphone user segment. Some carriers don't allow smartphones on their networks at all. You also need to check the data restrictions the carrier imposes. We mentioned before that even if you have an unlimited Cox internet deal, the provider throttles you back after a limit. It's always more affordable if you can bring your own device, so choose a carrier accordingly.
Additional Perks
Many carriers offer handy perks to make their services more appealing. So take the time out to check if the carriers you are looking at offer any extras. Some carriers offer a shrinking price scheme. If you keep paying on time, your monthly rate reduces by a certain amount. Other carriers let you pay for what you use and credit you for any services that were unused by the end of the month. Still, others offer cheaper rates by using a VoIP – Cellular hybrid. Some even offer on-the-go live TV apps with their cellular service. Each provider has its own gimmick, so invest some time in checking them out.
Contact Requirements
Most carriers require you to enter into a 24-month contract with them to use their cellular services. But not all! Charter internet plans require no contract, and the same applies to their mobile services as well. In fact, they will even buy you out of your existing contract for up to $500. Many MVNOs also do not require a 2-year contract for you to use their services. This is part of making their services more flexible and appealing to cellular users.
As you can see, there are a lot of variables when choosing a service. There is a lot of research involved before you can take an informed decision. This is true whether you're looking for a WoW basic internet plan or a premium big 4 cellular plan. If you are thinking of switching to a new carrier, it would be a good idea for you to consider the factors listed above. These should help you narrow down your list of options and choose the cheapest carrier that offers the best value for money with their services. And don't be shy when asking about extras either.
——————–References——————–
Disclaimer: To our knowledge, we have made all the required efforts towards obtaining owner/publisher approval for the use of images in VISIONECLICK.COM blog posts. However, if you find violations of any sorts regarding any image, please feel free to contact us. Prices and packages mentioned may vary with time and the specific locations.