Between Blog and Website: Which One For Your Business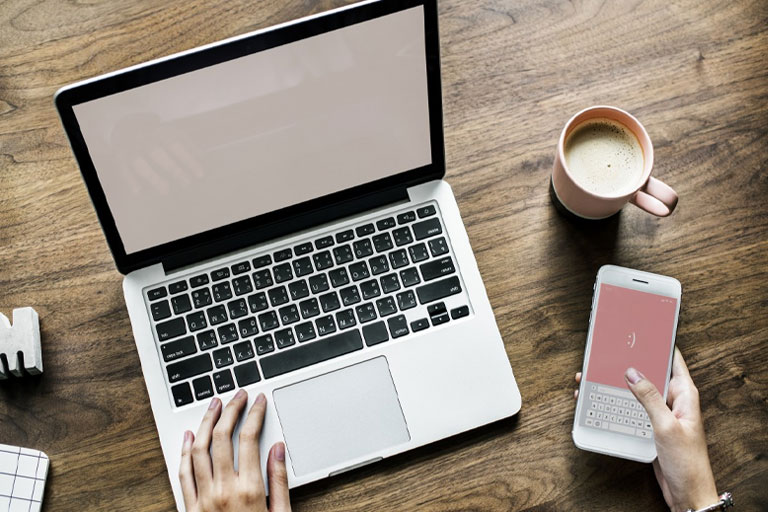 While social media is a good platform for networking and connecting with the community, a blog or a website is equally as good a form of marketing for your business. They offer relevant and valuable information about your company's services and products.
Most small businesses may have a limited budget, but small business loans can help them get technological development for their website or blog. There are immense benefits to having a blog or a website for your business, which this article explores.
What is a blog? What is a website?
A blog: is a website where writers expose their views and experiences on a particular subject. The newest blog posts show up at the top, while older ones appear at the base. There are four classes of blogs–personal, business, niche, and affiliate.
A website: refers to a group of related pages on the Internet, grouped under a unique name or online address. It offers information about an organization and its products or services.
The information may be in different forms like images, text, videos, and animation. There are different types of websites, including:
E-commerce website

: an online shopping platform where consumers can buy products or services from your company. For example, eBay, Amazon, and Alibaba.

Business website

: represents the online presence of a business. It should have the business branding and present the types of products and services the company offers.

Social media platform

: where people go to meet, discuss, and interact with other community users.

Search engines

: hosts a program that identifies and searches for resources corresponding to what a user asked.

News portal

: a website containing compilations of news stories
2. Reasons to invest in your business blog
a) You get discovered in organic search
Using SEO tools to churn out regular, high-quality content ensures a greater chance of customers finding your business during their online searches.
b) Builds trust and credibility
Blogging allows you to provide relevant information, solve readers' problems, and answer their questions. If you consistently create good content valuable to your target audience, you will show authority and expertise in your field and build trust and credibility.
c) Generate more targeted leads
Creating content in your industry and locality will likely attract visitors relevant to the content, making it easier to turn them into customers. A wide range of content will attract a bigger audience but may fail to generate relevant and paying customers. 
d)  Develop your skills
Writing blog posts frequently sharpen your skills as a researcher, salesperson, and expert. Frequent writing helps you to communicate complex ideas more clearly and enhance your analytical thinking.
e)  Surpass your competitors
Blogging regularly using SEO best practices will make you rank higher than competitors who are not, potentially increasing sales.
3. Reasons to develop a website business
i) Building your brand
As an entrepreneur, you need to create awareness for your brand. Most visitors have the first impression of your business from its website, so having a low-quality website can hurt your reputation. A good business website instills confidence and trust in your brand.
Although investing in a well-designed website may need some capital, small business loans can offset any financial shortfalls.
ii) Improves communication with the consumers
The Internet provides an opportunity to talk to your customers directly, be it answering specific questions or offering information relating to products or services. Always avail yourself to respond to customers' needs and ensure the information on the website is clear and precise.
iii) Improving sales
Visitors to your website may consume information in videos better than reading text, so adding videos at the top of your landing pages can convince them to purchase. Promoting products and expertise can lead to sales growth as people will believe in the products while offering discounts can also increase sales.
iv) Business is open 24/7
Your physical location business can only open at specific hours, unlike a website accessible at any time or place. Consumers can contact you at any hour for orders, information, or even complaints, which you can attend to instantly.
4. Differences between a website and a blog
A website uses pages to sort and exhibit content. You can arrange web pages into different categories based on their content. On the other hand, you can sort articles using categories and tags for blogs. 
Secondly, a website is formal, informative, and professional, while a blog is informal and can be informative and educational.
A website is static as you will not typically update the web page's information as frequently as a blog.
The primary section of a website contains content, whereas the key area is a post.
Bottom-line
Having a blog or a website for your business is crucial. A well-designed website instills customers' confidence in your products and services. Regular blogging ensures a good relationship between the firm and the users. Follow the link in the introduction segment for more information on small business loans to customize your website or blog.
Disclaimer: To our knowledge, we have made all the required efforts towards obtaining owner/publisher approval for the use of images in VISIONECLICK.COM blog posts. However, if you find violations of any sorts regarding any image, please feel free to contact us. Prices and packages mentioned may vary with time and the specific locations.