Keeping Up With The Best Of The Comcast Channel Guide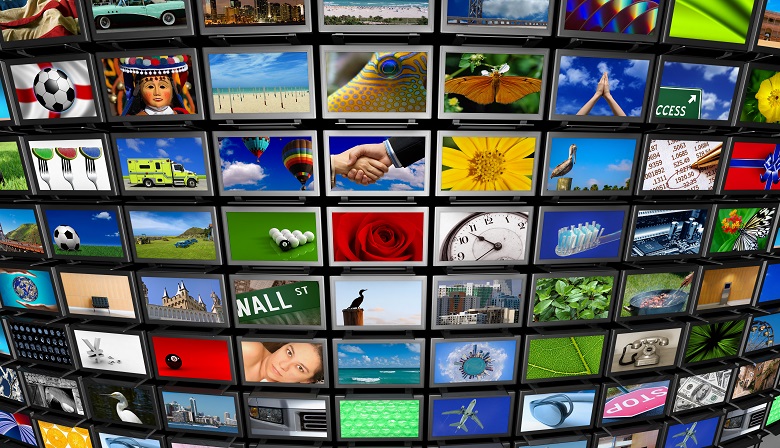 The Comcast channel guide is one of the most comprehensive Comcast channel lineups in the US. The company is the largest cable TV provider in the country. It is currently serving more than 22 million Americans. Out of all the new technologies, TV is one of the most used pieces of technology in our world. The TV itself came about many decades ago. But it quickly evolved through time to its present version. With the evolution of TV, the content offered on TV has also changed.
Americans today are more aware of what entertainment they want. They also prefer their entertainment doses with the least hassle and browsing.
Americans are becoming more demanding, especially when it comes to entertainment services. Providers have been racing to keep up with this trend. Each provider operating in the US aims to tap into a market with the highest subscriber density. They aim to cover the entertainment needs of a huge and diverse population. This is where the Comcast channel lineup comes in with a bang! The ultimate goal is to create channel groupings that would meet all sorts of preferences. These groupings are relevant to the entertainment needs of the company's subscribers.
The Best Bits of The Comcast Channel Guide
The company divides its cable TV offerings into several categories. Each category targets a specific type of TV viewer. These categories include:
Limited Basic
Expanded Basic
Family Tier
Digital Economy
Starter
Digital Preferred
Sports Entertainment Package
Pay-Per-View
Sports Pay-Per-View
Digital Premium
International Channels
MultiLatino
MultiLatino Max
Below follows a brief discussion of each category. The best entertainment options they offer are included.
1. Limited Basic
As the name suggests, this is one of the basic packages offered by the company. It is best for people with very little TV usage. That includes college students, bachelors, as well as small families. The Limited Basic category has essential components of the Comcast channel list. Some of the offered channels include PBS, CBS, ABC, NBC, FOX, Educational Access, Government Access, WGBH World, WGBH Kids and many more.
2. Expanded Basic
The Expanded Basic category is one step above the Limited Basic offering. It's for small families and individuals who prefer a wider channel selection on a budget. The Expanded Basic category offers extra channels compared to the Limited Basic category. These include the Disney Channel, Nickelodeon, ABC Family Channel, Discovery Channel, Food Network. This category is a beefed up version of the Limited Basic. It comes with more selections from the Comcast Channel Guide.
3. Family Tier
The Family Tier category is meant for families. It offers the best family-friendly content from the Comcast channel list. It features channels like Disney Channel, Nickelodeon, HGTV, Food Network, PBS Kids Sprout, The Hub, Disney XD, TeenNick and many more. The Family Tier is perfect for families who prefer entertainment to be a family activity.
4. Digital Economy
The Digital Economy category has the best entertainment options on a limited budget. It includes all the channels you get on Limited Basic. It also includes HSN, Disney Channel, USA Network, Discovery HD, Disney HD, Cartoon Network, CNN, Fox News and more. This is best suited for families with lots of different entertainment needs. It tries to meet these needs on a budget.
5. Digital Starter
This one is quite well-rounded. It is full of entertainment options from the Comcast channel list. It features all the channels you get with Xfinity limited basic and expanded basic. Additionally, it also offers an exciting channel selection. These include XFINITY 3D3, ESPN 3D3, Travel Chanel HD, G4 HD, Lifetime movie network HD, Hallmark Movie Channel HD, and more. This is perfect for consumers who demand a higher quality of content as well as On-demand videos.
6. Digital Preferred
This Package for those who want the best channel selection available. Among the other channels in this category are AXS TV, Encore HD, Style HD, Disney XD HD, and Fuse HD. Also included are NHL Network HD, NFL Network HD, CBS Sports Network, and ESPNU HD. The Preferred digital package makes sure that you get what you need. Your sports, news, and entertainment needs are always met. Perfect for the knowledgeable TV Fanatic.
7. Sports Entertainment Package
Sports enthusiasts are the backbone of American sports culture. This is why the category features quite a wholesome sports selection. Get your sports to fix in the Sports Entertainment Package. The sports specific premium channels this package offers include many options. Some of these are ESPNews HD, NHL Network HD, Tennis Channel HD, NFL Network HD, CBS Sports Network, and NFL RedZone HD. The Sports Entertainment Package is every sports fan's best companion. Stay on top of all the latest in the sports world.
8. Digital Premium
Digital Premium is the premier package in the Digital category. It has a huge selection available in the US. It features a diverse mix of entertainment, news, and Latino channels. Among the list are HBO Signature HD, HBO Latino HD, HBO Zone HD, Showtime HD, and Starz Edge HD. This package is the most popular choice for Americans with all sorts of entertainment tastes. It gets you feeling like you have a lot of options!
9. International Channels
The International Channels category features some of the best in international entertainment. It has various international sports and entertainment channels. These channels are very popular among the expatriate segment of the American population. Catering to these needs, the category offers Neo Cricket, Rai Italia, TV Globo, SIC, PFC, TV5MONDE, Zee TV, and RTN.
10. MultiLatino
The MultiLatino category offers a diverse selection of Spanish entertainment options. This category is for the large Latino segment in the United States. It features some of the best Latin options available in the US. Some of the channels offered include TBN Enlace USA, TV Chile, TV Columbia, TV Venezuela, TVE East, Fox Deportes and more.
11. MultiLatino Max
MultiLatino Max meets the entertainment needs of Latin-American and native Spanish speaking citizens. It features popular entertainment channels in Spanish for Spanish-speakers in the US. Included among the Spanish language channels are some of the most popular channels in America. Nickelodeon, MTV, VH1, TNT, TBS, Lifetime Movie Network HD, Bravo HD, Nick HD, Comcast specials SportsNet HD, ESPN HD, ESPN2 HD are popular with Latin-Americans. And they are all available with the MultiLatino Max category.
The Comcast Channel Guide is very comprehensive and extensive. So much that it is impossible to list down all offered channels in one small blog. Their official site may be a good starting point. You can easily get information on the channels offered with different packages.  Especially if you are looking to find what the company has to offer in your area.
Disclaimer: To our knowledge, we have made all the required efforts towards obtaining owner/publisher approval for the use of images in VISIONECLICK.COM blog posts. However, if you find violations of any sorts regarding any image, please feel free to contact us. Prices and packages mentioned may vary with time and the specific locations.