Guide to the Comcast Xfinity Stream App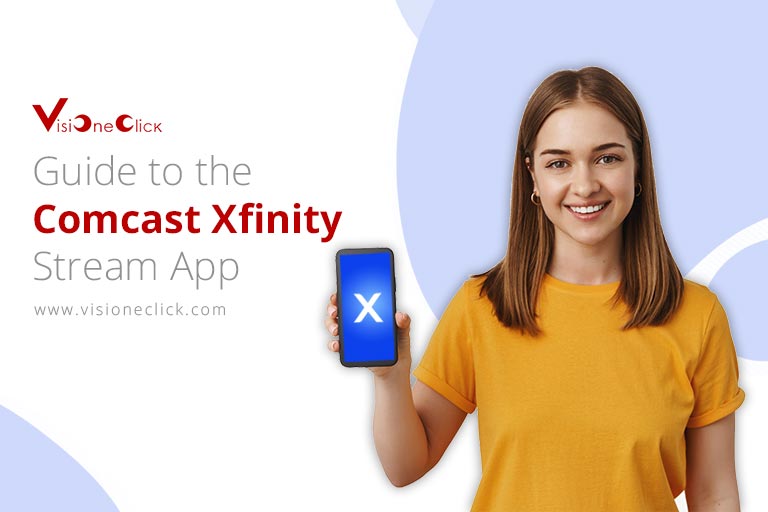 Tired of having to sit in the same space every time you want to watch something entertaining? Cable providers like Comcast Xfinity offer a great deal of value with their HD cable TV services. All TV subscribers can gain access to a huge range of channels. They can also choose TV plans from several different options framed around entertainment tastes and needs. However, the fun does not end there! The Xfinity Stream app is by far one of the best things a subscriber can find with a company plan. The app is most beneficial to people who subscribed to both internet and TV plans from the provider.
Do You Qualify for the Xfinity Stream App? 
Large internet service providers do their best to offer above-par value exclusively to their customers. Therefore, if you have an active subscription to the provider's TV and internet services, you are good to start using Xfinity's stream TV app. Why internet and TV? The app shows you the same content you get with your cable TV subscription. So, if your plan includes CBS, for example, you should be able to watch it on the application as well. So, the TV subscription determines the content that you can view on the app.
But at the same time, video streaming requires access to the internet. HD streaming, in particular, works best with stable and disruption-free systems. The Xfinity Stream app, therefore, becomes available exclusively over TV and internet services from the provider.
Multiple App Users on the Same Subscription? 
Most households have a single cable TV and internet connection. Of course, subscribers can choose to pay extra to add more TVs to cable service. But there is still usually a single connection. The problem is, there is often more than one user living in a household. This leads to a familiar situation in nearly every home: arguments over what to watch. One member of the home may want to catch the latest action on the NFL Network. But another younger member of the household may decide to watch the Disney Channel instead.
Yes, you can add additional screens to a single cable connection. But this can often involve extra equipment and installation. Moreover, there is usually a limit to how many additional screens you can use on the same cable connection. If this is a problem that you are familiar with, the Xfinity streaming app is going to help you solve it.
Unlike a TV, accessing content on the app requires a supported device and an internet service (in addition to a TV plan). If you have those, up to 5 devices can access Xfinity stream live TV as well as broadcast content at the same time! Don't feel like watching cartoons with your toddler? Watch a war documentary on your phone, tablet, or laptop while keeping an eye on your child simultaneously! For Instant TV plan subscribers, a maximum of two simultaneous streams are allowed.
Do I Have a Supported Device?
Concern about having the right devices is understandable. Nobody wants to miss out on a great service like the Xfinity stream tv app just because they don't own a device to use it. Lucky for users, the provider has made efforts to make the application accessible across a wide range of devices. Right now, subscribers like you can make use of any of the following Xfinity stream app devices:
Roku streaming device

Amazon Fire TV

iPhone

Chromecast

Android phones and tablets

Google Chromecast
Since many of these devices run on proprietary platforms and operating systems, the features and interface can vary based on your device. For example, Roku currently does not support the rental feature, where subscribers can get TV shows or movies for a limited time by paying a small rental fee charged to their Cox billing. However, you can count on getting a stable, consistent, and reliable experience.
Setting Up Your Streaming App
The age of complex software installation and configuration is long gone. At least for apps designed for mass use. The Xfinity streaming app is no different. The installation and setup process is intentionally simplified so that more users can access and use it. The application is free to download on any supported platform. All you have to do is download it and allow it the necessary installation permissions.
However, to make full use of the application and all the content on it, you need a subscriber ID linked to Xfinity. This is different from being a subscriber, which is a prerequisite to using Xfinity services in any case. Don't have an ID yet? Don't worry. Try these simple steps to create one:
Go to the official Xfinity website.

Click or tap on the Login button at the top.

Find and click/tap the Create an Xfinity ID button.

Follow the onscreen instructions.
You may be asked to verify and confirm you are who you say you are. So have your social security information and phone number ready. After the verification process, the website will allow you to select your email and password credentials linked to the ID. Now open the app, and log in using these credentials. You should be able to start streaming at a tap of a finger or button!
What Comes with Your New Streaming Application?
You may think the application is a standard companion to TV services, just like any other service provider. But as soon as you open the application for the first time, you'll notice some striking differences. For one thing, the app has an extremely user-friendly interface. It is easy to use, has very convenient navigation and search features, and even offers recommendations personalized to your watch history.
The app also has a whole menu of features that add more value to a user's streaming experience. The menu can be accessed using either a standard menu button or swiping right if your device supports touch input. Once it opens, you should be able to see all the exciting features you get, including:
Access to Live TV Networks
The biggest drawback to on-demand streaming apps like Netflix is the lack of live TV options. This is typical because networks like HBO, ESPN, many others have exclusive distribution agreements with cable TV providers like Xfinity. With access to the provider's streaming app, you can stream live TV channels included in your plan with ease.
Full On-Demand Library Content
Of course, live or broadcast TV follows a set schedule. But many entertainment consumers have grown to the instant gratification on-demand streaming offers. This streaming app is no different. While you gain access to live TV channels, you also gain access to the provider's extensive On-Demand library. Filled with thousands of titles including movies, TV shows, and music content, just pick something to watch and get started with a tap!
In-App Live TV DVR Access
Watching a football game or a historic news broadcast? Live TV is often the best way to be the first to experience new broadcasts. But you can't rewind live TV the same way you can with an on-demand movie. That's why DVRs exist. The TV provider's streaming app, however, makes it even easier by letting you activate recordings in-app. Go through the Live TV section to find your Xfinity stream channels and search for something to watch. Then simply select the "Record" button to start recording the broadcast to watch later.
Download On-Demand Content
DVRs are great, but they usually only work for live TV broadcasts. On-demand content is typically available whenever you need it, so that makes a DVR redundant. But what if you want to watch an episode or a movie on the go or when you don't have access to the internet? The download option on the Xfinity TV streaming app offers exactly that. Choose a single movie or episode, or even an entire TV show to download onto your device. This can lower the data consumption you may face streaming in a bus, car, train, or even while camping in the wilderness! Take your entertainment with you.
The provider's TV streaming app follows this reasoning, but it also adds more value than most mainstream services. It offers on-demand content, just like Netflix. But it also offers live TV, just like Hulu Live. Moreover, the service also lets you stream premium channels if they are included in your plan. So, you may not have to download a network's own app when you can access it all on the provider's TV streaming application.
Disclaimer: To our knowledge, we have made all the required efforts towards obtaining owner/publisher approval for the use of images in VISIONECLICK.COM blog posts. However, if you find violations of any sorts regarding any image, please feel free to contact us. Prices and packages mentioned may vary with time and the specific locations.