A Survival Guide For Businesses To Handle Coronavirus Outbreak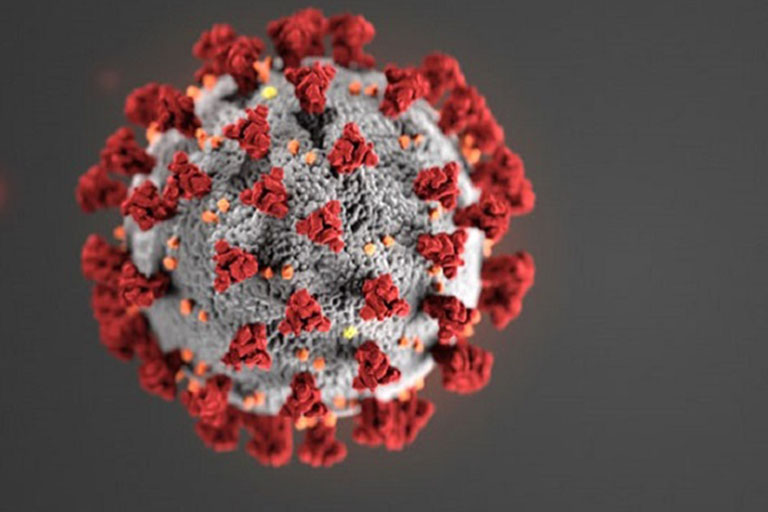 health.mil
We are in the middle of what seems to be a few short steps away from a full-scale global pandemic. Covid19 or the coronavirus infection seems to have crossed geographical and natural boundaries. In fact, if the numbers are anything to go by, its outbreak is far deadlier than the SARS epidemic from the early 2000s. Up until now, there have been around 93,526 reported cases across the globe.
As businesses brace themselves for an inevitable slowdown, this blog explores a few ways businesses can weather the epidemic.
A Guide for Businesses to Survive the Coronavirus
Of course, the coronavirus epidemic shows no signs of slowing down. Initially restricted to China, the virus has since spread from the mainland to places like Iran, Italy, and South Korea. The United States has also reported several confirmed cases of Covid19 infection. In all of this, places where multiple people assemble, like workplaces or offices, are a prime infection risk. But since no organization can function long-term with all employees working from home without business internet or facilities, a better way to handle it is needed. This blog explores several tips to help businesses through this outbreak. These include:
Effective Two-Way Communication
More Flexible Work Schedules and Arrangements
Accommodating Leave Policies
Better Tech
Miscellaneous Measures
Let's get into these areas right away.
Effective Two-Way Communication
Communication between a business and its employees in the midst of the corona virus outbreak is essential to combat the spread. Your HR function may need to undertake an effort to understand the virus and gather knowledgeable and informative resources. They should then use these to educate employees about prevention measures and increase awareness of the disease within the workplace. HR should utilize all available communication channels from email blasts to inter-office memos, to post-it notes, to pamphlets. Your HR managers may also need to encourage interpersonal communication for members of your workforce to engage with each other about the diseases, symptoms, and treatment.
More Flexible Work Schedules and Arrangements
Countries with active infection spreads should consider allowing the bulk of their workforce to work from home. This reduces the chances of the infection spreading not just in the office, but also in transit on public transport like buses or trains. Countries that currently don't have any reported coronavirus cases should also consider the benefits of having a flexible work-from-home plan. However, it is very likely that many businesses have location-dependent employees. For these employees, it is essential to show up to their work premises, such as maintenance engineers working on plant machinery. In such cases, you should consider stocking implements like disposable gloves, hand sanitizers, and facemasks.
Accommodating Leave Policies
Leave policies are a crucial part of any employment agreement. However, the last thing any business wants in times like these is to have infected employees turn up to work. If your employees have no paid leaves left, they will usually come to the office even if they are mentally or physically unwell. For example, an employee with depression may have no other option but to show up if they run out of leaves.
In case an employee has a coronavirus infection, they will put other employees at risk too if they show up. Once you have employees falling sick, your first thought should be to alert the health authorities. This is especially true if the employee suddenly falls sick after traveling. You should also relax your paid leave policies to accommodate employees in case of a sudden infection.
Better Tech
Technology is your friend, especially in times of global epidemics. Using modern technology can help you reduce human-to-human contact. Instead of team meetings, opt for online video conferences over Skype or other software. Instead of printed paper memos, choose to send emails instead. For collaborative input, use specialized tools like Collabedit. All of these eliminate the need for humans to be physically present at the same location, reducing the risk of an infection spreading.
Miscellaneous Measures
There are also a number of measures a business can take in addition to handing out free face masks. Even something as basic as revising the office cleaning schedule can have a positive effect on keeping employees safe from diseases. Here are a few other steps you can take:
Senior managers should lead (the precautionary measures) by example.
Routine temperature checks of all employees should be openly available.
Catering companies should handle lunch to avoid employee exposure.
Print out basic health messages that become as common to readers as iodine.
Hopefully, this blog should have given you a better idea of how to tackle running a business as usual un these troubled times. Remember, precautionary measures may seem like a nuisance, but they go a long way to mitigate disaster. Stay tuned to this blog for more updates and advice on Covid19.
Disclaimer: To our knowledge, we have made all the required efforts towards obtaining owner/publisher approval for the use of images in VISIONECLICK.COM blog posts. However, if you find violations of any sorts regarding any image, please feel free to contact us. Prices and packages mentioned may vary with time and the specific locations.