The Cox Cable Internet Omaha Service – Everything You Need to Know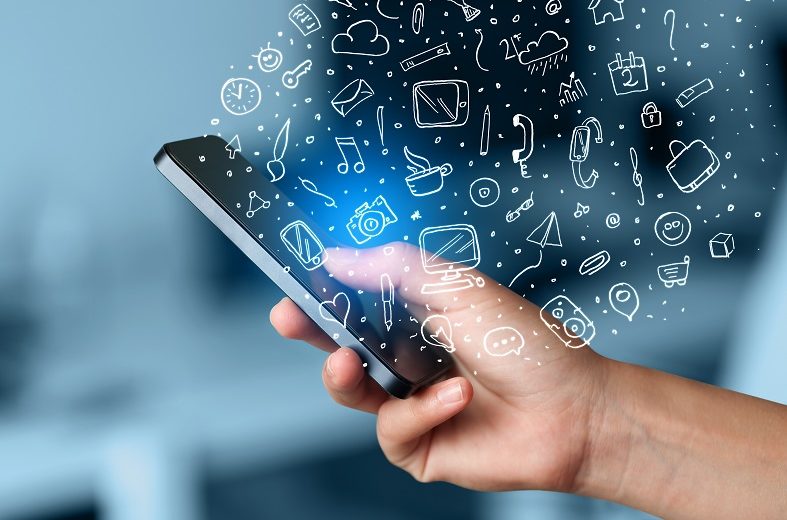 If you're a resident of Omaha, NE, you'll be able to tap into one of the fastest internet service networks within the country. Maintained by COX Communications, the 3rd largest U.S cable provider. However, first, you'll need to sign-up with the Cox Internet Omaha service. And if you live in the right neighborhood, you may also be able to subscribe to a number of company fiber plans. Designed to provide blazing download speeds that are sufficient to power up an entire apartment building!
A Look at Cox Internet Omaha Service Plans
Generally speaking, these plans come with the provision of four internet packages:
Starter 10
Essential 50
Preferred 150
Internet Ultimate
Detailed at length below.
Please note that for each Cox Internet Omaha service plan features and subscription prices may vary based on the exact location. To learn these service specs firsthand, dial the helpline number mentioned above on this page.
Starter 10 – Perfect for Basic Surfing
The company's Internet Starter 10 plan is perfect for all your basic web surfing needs. With up to 10 Mbps in reliable download speeds, this package is also great if you're on a budget. Many college students, down on their pocket money, subscribe to it for this very reason.
Essential 50 – Great for HD Video Streaming
If you're a committed Netflix or YouTube video streaming addict, then this plan is ideal for you. Particularly if you want to keep your monthly expenses in check as well.
Netflix recommends download speeds in the 5 Mbps to 25 Mbps range, for streaming videos in Ultra HD. As well as every screen resolution that falls under.
Similarly, Google recommends plan download speeds in the 0.3 to (about) 4 Mbps range, for consistent 1080p streaming.
With the Essential 50 offer, you're good on these fronts.
Preferred 150 – A Powerful, Small Family, Solution
A typical 'small American' family consists of up to four members. These include the hardworking parents and two of their offspring.
Because of their differing ages, these individuals have varying online preferences. The father may be interested in getting his office work done from home on time. Without having to worry about sudden connection disconnects. Similarly, the mother may fancy streaming a choice soap opera or two. To while away the time during the long evenings. And the children may be interested in anything ranging from movies/TV shows streaming to multiplayer gaming.
The Preferred 150 plan is a great choice for seeing to all of these needs. Instantly, and with complete peace of mind. Download speeds up to a whopping 150 Mbps certainly guarantee that!
Internet Ultimate
The Ultimate plan offers up to 500 Mbps in download speeds. This bandwidth range ensures that nothing on the web remains out of your reach. And that you never have to experience a failing state of connectivity again.
If you're a high-end internet user with lots of demanding online tasks at hand, then this package is for you.
A 1-Year Term Agreement Included
A neat 1-Year Term Agreement comes with each plan. This gives you the assurance of only having to pay a fixed monthly subscription price for the first 12 months. Meaning that you can plan your monthly budgets accordingly – and in advance.
On the flip side, you're also discouraged from canceling your subscription before this term ends. Because if you do, you may have to pay an early termination fee. This is part of the company's own client insurance policy.
No ETF for First 30 Days
But the company also offers you some flexibility.
If you cancel the subscription within the first month (initial 30 days), you don't have to pay an ETF (early termination fees).
So if you're not fully satisfied with your service plan upfront, you can bail from the entire agreement. And without incurring any cost to your person.
500, 000 + Nationwide Hotspots
The Internet Preferred 100 and the Internet Ultimate plans come with nationwide hotspot access. This means that you can easily tap into over 500, 000 hotspot locations without having to pay an extra cent. This feature is pretty cool because, through it, you no longer need to remain confined to your home network. Or deal with expensive mobile data charges, which put a horrible dent in your wallet.
With the consumption of every megabyte, that is.
Enjoy 1 TB (1024 GB) of Default Monthly Volume
Almost every plan comes equipped with an impressive 1 TB (1024 GB) of default monthly volume. Therefore it allows you to surf, download & stream from the internet at your leisure. And without having to worry about exhausting your plan limit too soon.
Even if you do, you can make requests for additional data volume. At some of the most affordable packet charges.
Get Round-the-Clock Antivirus Protection
Therefore with every package, you get round-the-clock antivirus protection powered by McAfee. Through this stringent, server-ended, software shield, you're covered against the threats of:
Viruses
Worms
Trojans
Phishing Software
Spyware
Hackers
Leaving you protected against all manner of internet hazards. The best part is that the Cox Security Suite Plus is totally free!
The Panoramic WiFi Advantage
With a company-specified modem device, you can also enjoy the Panoramic WiFi advantage on your home network. Hence feature allows you to receive consistent bandwidth speeds in all corners of your home. And not only those locations which are near to the router.
Subscribing to the Cox Internet Omaha service is easy. Simply get in touch through the telephonic hotline number mentioned on top of this page. And Cox customer service rep will do the rest.
It couldn't get any easier!
Disclaimer: To our knowledge, we have made all the required efforts towards obtaining owner/publisher approval for the use of images in VISIONECLICK.COM blog posts. However, if you find violations of any sorts regarding any image, please feel free to contact us. Prices and packages mentioned may vary with time and the specific locations.