Cox Elite Gamer – All You Need to Know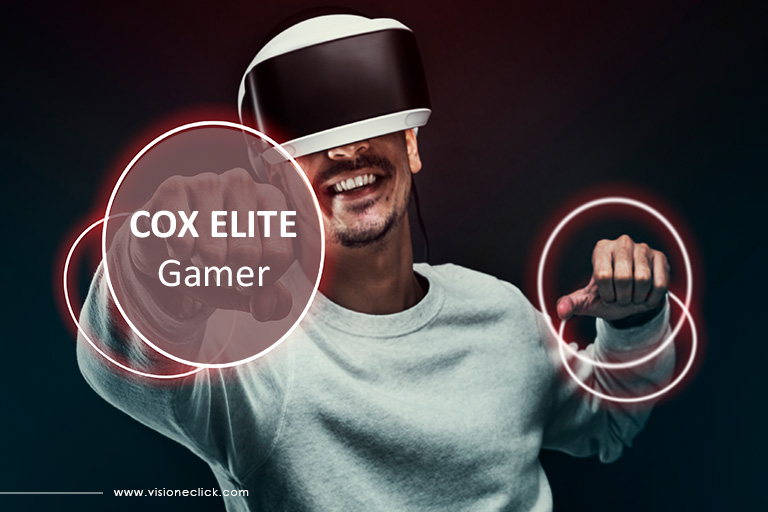 Gaming has become a billion-dollar industry. And a lot of people are pursuing gaming as a full-time career. But there are still some older folks who just don't understand how huge the gaming industry has become. eSports has attained a massive following over the years. In fact, it has gained so much attention that it is now pushing its way into the same league as athletic sports!
Considering how fast the gaming industry is progressing, it is natural that every gaming enthusiast wants to become a professional gamer. But where to start? Well, the first thing you should do is to subscribe to a strong internet connection. And this is where Cox Elite Gamer comes in!
What Is Cox Elite Gamer?   
Cox doesn't need any introduction. They are one of the highly reliable providers in the United States that are offering its services in 19 states. Since the provider is committed to meeting the needs of all their customers, they just couldn't leave the gamers behind. And hence, they introduced Cox Elite Gamer. But what is it? This is a new service from the company that focuses on making the gaming experience better.
The provider has been testing its gaming service for quite a while now. They made the deal available in only a few select markets in 2019 as they kept working to enhance the service for the best results. A year later, the company made the deal available to every major market they are operating in so that everyone could enjoy gaming without any issues.
If you are planning to opt for the Elite Gamer by Cox, know that it doesn't promise to increase your download or upload speeds. Instead, it will work to optimize the other aspects of the gameplay. This is what you can expect from the deal:
Lower ping rate

Fewer lag spikes

Improved jitters
How Does Cox Elite Gamer Work?
Cox Elite Gamer is an add-on that you can opt for if you are an avid gamer. This add-on will improve the connection between the game's server and your computer. The service will function through an application that you will have to download on your computer. Once you turn it on, the add-on will figure out the best path from your PC to the game's server. This will result in improved ping and less lag which will make the gameplay experience buttery smooth.
You will also get access to the performance tracking dashboard with this service. This dashboard will give you information about packet loss and lag spikes. It will also generate reports, allowing you to see when disruption happened. If you are thinking about using the service, it is advised to pick one of the best deals from Cox internet packages that offers the most speed. For instance, the provider's Internet Preferred 150 will work fine!
The Benefits of Using This Add-On
One of the biggest benefits of using Cox Elite Gamer is that it provides users with real-time reports. You can check the dashboard to see how well the connection quality between your computer and the game's server is. This service costs $6.99 with just one PC. However, if you want to add more connections, it will cost you $4.99/month per device. You can also consult your Cox bill pay to see how much the provider is charging you.
Another benefit is that you don't need to commit to the service for the long term. And you can cancel the add-on at any time you want. Plus, this add-on comes in the form of a small file that you can download and start using instantly.
Why Did the Provider Introduce This Service?
Cox is simply one of the best providers in the United States. And no, it's not hyperbole! They back it up by providing excellent services to the customers. They always think about their customers first. This is why you can find so many Cox bundles related to different services like TV, cable, and phone. As the company wants to take care of its customers the best way they can, they couldn't ignore the most important segment, and that is the gamers. They felt the urge to do something special for them, which resulted in Elite Gamer service.
The video game industry has become really huge. And as the gaming sales continue to grow in volume, there is no doubt that the gaming community has become a crucial market for the provider. The company took the initiative to launch a service exclusively for gamers so they can set themselves apart from their competition. And truth be told, a lot of happy customers have given positive Cox Elite Gamer review.
Is This Service Worth It?
People may find Elite Gamer to be a bit expensive, but there is no doubt that this service is perfect for gamers. After all, a good experience is dependent on a stable internet connection. And that is exactly what this service provides. This service may not increase the download or upload speed. However, it will definitely reduce lower latency and lagging, which will make playing games a pleasant experience. So, for gamers, this service will definitely be worth it!
Conclusion
Cox Elite Gamer is an extremely useful add-on for gamers. After all, it helps in lowering the ping rate and improves jitters, both of which make the gaming experience so much fun. Please note that this service will not work on gaming consoles like PlayStation and Xbox. This add-on will only work on gaming computers! If you are an avid gamer and want to play games without any problems, then it's suggested to opt for this service, and you will notice how smooth your gameplay has become.
---
Learn More About
Disclaimer: To our knowledge, we have made all the required efforts towards obtaining owner/publisher approval for the use of images in VISIONECLICK.COM blog posts. However, if you find violations of any sorts regarding any image, please feel free to contact us. Prices and packages mentioned may vary with time and the specific locations.