How to Improve Your In Home Wi-Fi Network with Panoramic Wi-Fi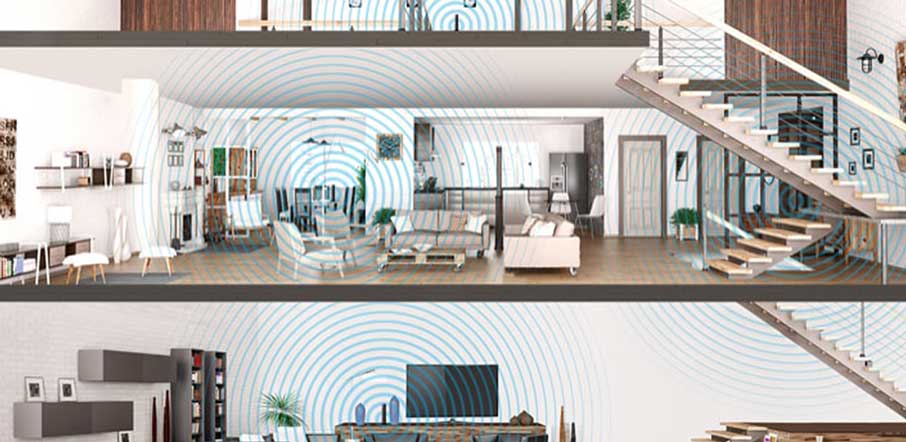 A major issue that almost everyone faces these days is the Wi-Fi disconnecting every now and then. The situation often tends to get so annoying and frustrating that an individual feels like throwing away the device he is using. However, what many fail to realize is that not always will their Cox Internet will be at fault. At times, the way the Wi-Fi router placed at one's home also plays an integral part when it comes to the delivery of signals. More importantly, if you want to boost it all up, get the Panoramic Wi-fi.
Today's blog aims at teaching you a couple of things related to Wi-Fi. To begin with, keep the following in mind:
Best place for the router:
An Updated Router:
A Stronger Antenna:
You would need to invest in a bigger and stronger antenna for this purpose. This is because the Wi-Fi routers themselves come with weak and small antennas.
Do not doubt your Cox service if you receive a small antenna with the router. Because it is almost impossible for companies to pack a huge antenna. However, you can always discuss it with the company representatives. The staff is always ready to help and address any concerns that you may have. Or you can also choose to opt for the company's Panoramic Wi-Fi gateway.  
Compatible Equipment
If you struggle to choose the right modem for your router, here's your little guide:
You will need a DOCSIS 3.1 modem if you wish to deliver Gigablast over DOCSIS.
If you happen to be a Gigablast customer, then you will need a Gigablast capable router.
In case you have opted for any other Internet package, you will need a DOCSIS 3.0 modem.
Panoramic Wi-Fi Wireless extenders are a good option. You might not have heard about this technology before. So here's a little detail about it that you must know.
Panoramic Wi-Fi Wireless Extenders
In case, you haven't heard of them before, Panoramic Wi-Fi makes use of a Wi-Fi modem as well as optional wireless extenders. These extenders are installed in different places in your home to help ensure wall-to-wall Wi-Fi coverage. In this way, your laptops, smartphones or tablets will automatically connect to the nearest modem or wireless extender in the house. In case they don't, then you will suffer from the signal issue.
However, you can also opt to connect your devices manually to the nearest modem or wireless extender. All you need to do is follow the given steps:
Move your device closer to the Wi-Fi modem
Open the 'Settings' menu on your device.
Turn the Wi-Fi 'off' and then 'on' in the menu.
Features that Make Panoramic Wi-Fi Different
Some of the features that would make you want the Panoramic Wi-Fi to include:
Wall-to-wall fast
The Panoramic Wi-Fi Gateway is an all-in-one router and modem which helps to ensure that you get fast signals throughout your home.
Say goodbye to Wi-Fi dead zones
The Panoramic Wi-Fi pods enhance the coverage. This helps to reduce the dead zones. Which means that every corner of your house gets access to Wi-Fi signals.
Complete Wi-Fi control
Panoramic Wi-Fi comes with an app. This app puts the Wi-Fi network management on your fingertips. The app allows you to view all your devices and set the rules as you wish. You can even choose to pause the Wi-Fi to enjoy some family time together.
Professional Installation
The technicians study the home the Panoramic Wi-Fi has to be installed in. You do not have to worry about anything when it comes to installation. The technicians will cater to the unique needs of your house as well as your family.
You can choose any of the Cox Internet plans and couple it with the Panoramic Wi-Fi. However, make sure that the Internet plan is one of those high-speed ones. Panoramic Wi-Fi will do justice to it. But do bear this in mind that you will have to spend a little extra if you opt for the Panoramic Wi-Fi Gateway. But before all this, you will also have to be sure that the company operates in your area.
Hope this blog helps to answer the maximum number of queries that you may have regarding the Panoramic Wi-Fi Gateway. If you still have any questions in mind, you can visit the Cox customer service or call us at . They will guide you accordingly.
If you still have any concerns or questions regarding Panoramic Wi-Fi Gateway, go through the frequently asked questions.
FAQs
1. How is the Panoramic Wi-Fi modem different from the other modem that Cox offers?
Apart from being the only modem that Cox offers for rental, there are a couple of technical differences between the Panoramic and other modems. The device that you get combines DOCSIS 3.1 cable modem with a wired router (2-port gigabit).
2. How is the Panoramic Wi-Fi offered by Cox different from Google Wi-Fi, Luma or Eero?
Cox makes sure that your Panoramic Gateway device has the latest software installed. Moreover, when the device becomes obsolete, the company replaces it. Even if it breaks, the company will replace it. Apart from this, the app gives you full control to set the Wi-Fi according to your customized needs.
You will also have a 24/7 access to the technical support staff in case an emergency may arise. The professional installation that the company offers includes expert advice related to the dead zones and recommendation for best solutions.
3. Can I purchase the Panoramic Wi-Fi Gateway?
Unfortunately, the Panoramic Wi-Fi Gateway is only available for rental. But this is for a reason. This helps to ensure that the customers get the latest and top-end equipment. And also helps to ensure that the customers do not get locked into technology when it changes.
4. What is the difference between Panoramic Wi-Fi and mesh Wi-Fi?
The traditional Wi-Fi works according to Linier configuration. This means that the main router talks and controls individual access points. In contrast, a mesh network has multiple extenders. These extenders can talk to each other. Although this gives better reliability and range, it is hardly needed.
5. What are Wi-Fi dead zones?
A dead zone refers to an area in your house, office or apartment that is supposed to be covered by your Wi-Fi connection. But your Wi-Fi fails to work in that area. If you take any of your device in the Wi-Fi dead zone, you will stop receiving signals and will notice that the Wi-Fi connection fails to connect.
Disclaimer: To our knowledge, we have made all the required efforts towards obtaining owner/publisher approval for the use of images in VISIONECLICK.COM blog posts. However, if you find violations of any sorts regarding any image, please feel free to contact us. Prices and packages mentioned may vary with time and the specific locations.