Cox Offers Additional Support to Residential Customers amidst Coronavirus Pandemic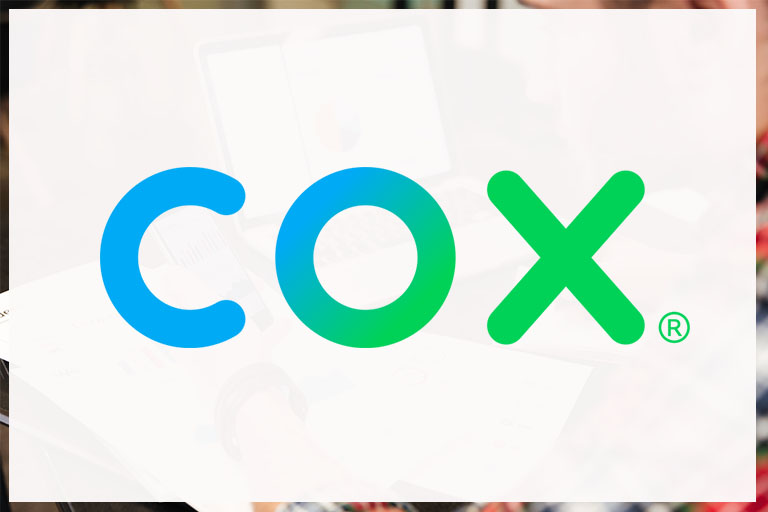 In these uncertain and testing times, people have no option than to go in self-quarantine. And now that the United States has surpassed all other countries, even Italy and China, in the number of affected Coronavirus cases, it is only advisable to stay home. While it is wise to go in isolation in these crucial times, we are also facing issues like a halt in education and work regimens.
Amidst all that, Cox is one of those ISPs that is focusing on the customers with the dire need of having tools to ensure working and learning from home. They are offering a range of Cox internet plans and a low-income internet speed tier (with no annual contracts). It will also relaxing data usage overage fees for all tiers. Atlanta-based digital services provider Cox is the country's largest private telecom. It is currently serving more than 6 million homes as well as businesses across 18 states.
Pat Esser, the CEO and President of Cox Communications made some important announcements on March 16, 2020, in Atlanta. He said that the company is committed and driven to keep its customers smoothly connected. Furthermore, they are motivated to support the communities at large. He affirmed that the company feels responsible in these tough times and doesn't want their residential customers to worry even slightly about their internet connection.
Moreover, he ensured that their network is able to handle the peak use of the internet during day and night. They are all set to fulfill various connectivity needs of their clientele including late-night deadlines, school assignments, and entertainment.
What Exactly is Cox Offering?
Cox is offering the following services for the next 60 days/2 months, through May 15:
For new Starter internet customers, the charges will be $19.99 only.
Residential customers will get an automatic upgrade of 50 Mbps in speeds.
This temporary speed boost is valid for Starter, StraightUp internet, &  Connect2Complete.
You get to have a no annual agreement/contract.
There are no qualifications required to help low-income customers.
No additional requirements for those impacted by Coronavirus challenges (college students and seniors).
Elimination of data usage overage to meet the demand for higher bandwidth.
Customers with unlimited data usage or 500 GB add-on plan will be receiving credits.
Schools to share lists of eligible low-income students without a connection at connectnow@cox.com.
Remote desktop support of Cox Complete Care at no additional charges to the residential customers.
Remote assistance and helpdesk to help load new apps for web conferencing and classroom support apps.
The Provider's Approach
Cox has joined various other cable providers in the country in pledging to support the Federal Communications Commission Keep Americans Connected initiative. The provider has agreed not to terminate residential as well as small business services for the inability to Cox bill pay during this pandemic crisis. They have also affirmed that they will waive late fees associated with pandemic disruptions and open up its Wi-Fi outdoor hotspots.
The company has also going to activate the additional support for Connect2Compete product. It is an inexpensive internet product for households will school-going children enrolled in low-earnings assistance programs. This is an effort to ensure digital equity for students who don't have the internet at home. This program will benefit families with online learning at home.
Cox has recently partnered with PCs for People to provide refurbished computers to low-income families for a discounted price. To get more information on how you can avail of these services, dial 1-855-850-5975 today!
Disclaimer: To our knowledge, we have made all the required efforts towards obtaining owner/publisher approval for the use of images in VISIONECLICK.COM blog posts. However, if you find violations of any sorts regarding any image, please feel free to contact us. Prices and packages mentioned may vary with time and the specific locations.