Cox Outage Reimbursement (Explained)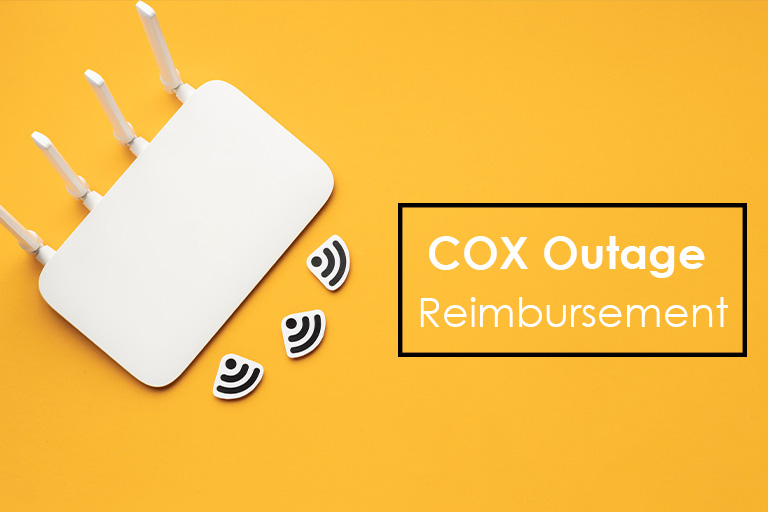 Today, services related to the internet, cable, TV, and phone are in high demand. A large number of people are avid users of these tools and are, thus, require consistency and efficiency in this regard. However, outages and other irregularities are not uncommon for communication services. With Cox outage reimbursement, you don't have to pay any money for services you didn't use. As a result, customers are compensated for any technical issues they face in case of an outage. Here's what you need to know about this reimbursement policy.  
What is Cox Outage Reimbursement? 
Technical services are prone to irregularities and deviances, especially when there are network outages. In this context, people face issues like a slow internet connection, network congestion, and greater lag. With COX outage reimbursement, however, customers don't pay for any used services. This means that you won't be charged money for the communication services you weren't able to enjoy as a result of an outage. The provider offers this deal as a reimbursement tactic that boosts both customer satisfaction and loyalty.  
What Does This Package Have to Offer? 
In many cases, customers don't get compensated when they face technical difficulties. In fact, many of them don't even get adequate information through customer service. This is why this specific reimbursement deal has been welcomed by several people. In addition to a variety of Cox packages, customers can now also get credit. If there has been an outage in your area and your services have been affected, the company will offer you credit for that specific time period. However, you need to show the error log as proof. If you want to know how the reimbursement process works, continue reading.  
In order to get reimbursed, you need to follow a few steps. These are easy to understand and won't take up too much time or effort. To get started, call the company on their toll-free number. Once you're connected, clearly relay the challenges you're facing. Depending on your type of problem, you will be linked to a representative. They will provide you with details regarding the days you'll be credited for. However, it's important to ensure that you provide the correct details to avoid any further issues.  
Once you do, you'll be handed a copy of your adjusted bill. You can then pay this online with Cox bill pay. Customers are also required to email the error log to the representative. This will serve as proof of the outage. However, this isn't always part of the process. Cox's devices typically come with an error log. To send this to the company, take a screenshot of the outage period and attach it to an email or any other source of communication.  
What Are the Eligibility Factors? 
As stated in the deal's title itself, the reimbursement is only applicable to customers who've faced an outage. However, there are some details you need to be aware of before you apply for credit. Here's what you need to know.  
This factor is one of the most important things in determining your eligibility for the reimbursement process. The company makes it clear that you can only get credited if the reason for the outage is the company itself. If there is any other factor involved, you may not be considered eligible for reimbursement. In order to upgrade your speed or package, consider all available Cox internet deals. Choose the one that best fits your needs and requirements to enjoy maximum benefits.  
When the Outage Took Place?
The eligibility criteria also depend on when the outage took place. While the company offers its customers the chance to get full credit reimbursement for outages, you need to state a date. If the outage took place more than 2 months ago, you won't be able to claim the credit. It's also important to ensure that your network issue is because of an outage. Thus, check you're facing any Cox DNS issues or other connectivity problems.  
If the outage took place anytime within the last 2 months, you can claim credit and have your bill readjusted. This reimbursement policy isn't listed clearly on the company's website. However, you can ask for further details about it through the Cox customer service helpline. 
Why Do Outages Take Place? 
Outages can occur due to a large number of reasons. It's not always confirmed when they will be resolved. However, in most cases, outages aren't fixed instantly. Here are the main reasons why they take place.  
Outages are often caused by natural disasters such as thunderstorms, heavy rain, or strong winds. These can disrupt wiring and cause damage to power generators.  
Cyberattacks are also one of the most common causes of outages. When a company gets attacked by malware or viruses, it may have to halt its services to avoid any further data hacks and threats. This often takes some time to resolve and you may face connectivity issues such as lag and slow internet for a while.  
Internal outages are fairly common. These are mostly the result of technical and wiring issues.  
Conclusion
To understand Cox outage reimbursement, you need to know about eligibility criteria and policy details.  In addition to this, it's also important to identify the types of outages that qualify you for a readjusted bill. Once you're aware of this, you can talk to a customer service representative and forward your request. 
Disclaimer: To our knowledge, we have made all the required efforts towards obtaining owner/publisher approval for the use of images in VISIONECLICK.COM blog posts. However, if you find violations of any sorts regarding any image, please feel free to contact us. Prices and packages mentioned may vary with time and the specific locations.