What is Cox's Panoramic WiFi & How It Works?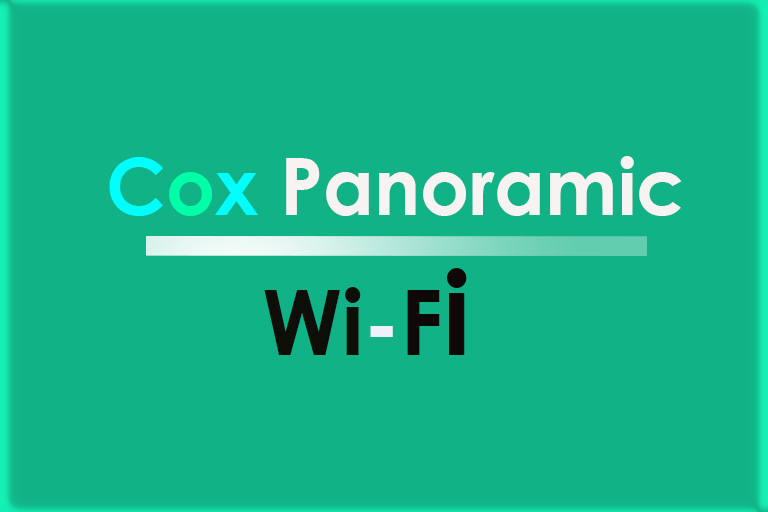 Weak signals and network interference are major issues faced by many households across the USA. These can impact the performance of your home Wi-Fi network. Luckily, many devices can help in boosting the signals and provide better coverage throughout the house. Cox Panoramic WiFi is one such device that guarantees Cox internet signals everywhere inside your house. Read on to know more about its features and pricing.
Cox Panoramic WiFi
It is an amazing setup that ensures reliable and safe connections everywhere. The best part about this setup is that it comes in the form of a Gateway. So, you don't need to buy an extra modem/router to enjoy this device.
Also, because of this setup, you won't have a messy space inside your house. You can invest in it at one time and benefit from it for years. Depending upon the kind of activity you're engaging in, the setup chooses a frequency for your device. Just like the Wi-Fi 6 technology, it tries to cut interference and boost speeds.
Features
This setup offers many benefits to its users. Some of the most celebrated ones are:
Better coverage throughout the house
Best Wi-Fi for streaming and gaming
Pods
Better security for all devices
Advanced alert system
Facility to control Wi-Fi from a distance
FREE customer service
Affordable pricing
Advanced tracking options
by paying $10.99/month, you can enjoy more secure and efficient Wi-Fi throughout the house. You can also change the settings to monitor who's using your network and block unwanted people. Also, you can enjoy an uninterrupted connection for streaming your favorite movies and shows through this setup.
Pricing
The best part about Cox Panoramic WiFi is that you don't have to buy any extra equipment or cables. You only have to pay a monthly leasing fee to enjoy unlimited and uninterrupted streaming. So, by paying a small fee, you can enjoy the benefits of both modem and router.
If you don't like to buy expensive equipment, then leasing this setup is the perfect choice for you. However, this does mean that you'll have to pay monthly subscription fees to keep using this piece of technology.
Another thing to keep in mind is that you might have to subscribe to a package as well. This means that if you are using a heavy package, then you'll have to pay a hefty monthly bill. So, this option is not suitable for you if you have a limited budget.
The Disadvantages
But this setup is not completely without disadvantages. To enjoy Cox Panoramic WiFi, you have to lease the gateway from Cox Communications. This equipment can be more expensive than the other pieces of equipment available in the market. So, you can't purchase other equipment and cut your costs.
Leasing the equipment from the same company is a good idea in the sense that you can seek customer support immediately in case of an issue. This means that if you have to change your Wi-Fi password Cox, you can change it easily by dialing the customer service number. Also, with this setup, you can enjoy features like parental control and other advanced settings easily.
But it can be a very expensive option as well. If you experience low and uneven coverage in your house, then you might want to buy the pods as well. But purchasing the pods will cost you extra money. So, you'll have to keep the budget in mind if you want to purchase this setup.
How Does It Function?
Based on the kind of package/plan that you subscribe to, you can enjoy improved coverage and speeds through any of the two gateways.
If you subscribe to higher bandwidth packages like Gigablast extra, then a Technicolor CGM4141 DOCSIS 3.1 is the right choice for you. Because of its strong battery life and channel bonding, it is an excellent option for customers with large homes/offices.
If you use a low bandwidth package instead, then DOCSIS 3.0-compliant Arris TG1682 is the right choice for you. It is an excellent option to fix weak Wi-Fi signals throughout the house. Just like the Technicolor, it has an impressive battery life and Ethernet ports as well.
Why Should You Buy It?
If you have a large office or a big house, then Wi-Fi coverage will be a major problem for you. Sometimes, a Wi-Fi setup is only strong enough to deliver signals to the nearby 3-4 rooms. As you move farther away from the source, the signals tend to get extremely weak. Also, in some areas, the signals might not reach altogether.
So, just like the Wi-Fi 6E technology, this setup delivers strong signals to the otherwise unreachable areas. But to discover those unreachable areas, you'll have to buy and use a Wi-Fi analyzer first. After that, you can generate a heat map with it and discover those spots.
With the 5Ghz band, the penetration of the signals becomes more difficult. So, this device aims to reduce congestion and make stronger signals to reach you easily. It makes sure that the walls, the floor, and other electronic devices don't disturb the signals. It does so by preventing them from interfering with the devices that are using a Wi-Fi network.
The App and Its Features
The setup comes with an app as well. There are many perks of using this app. Some of the best ones are:
It is compatible with both Android and iOS
You can use this app on the laptop/PC as well
You can change the password
Easy option to remove the unwanted users
Option to view history
So, by downloading this app, you can enjoy and manage a range of features.
Reasons to Opt for This Device
It is important to note that while this is an excellent device to improve Wi-Fi coverage, it is also an expensive one. There are many other devices available in the market that can improve coverage and signals easily. If you're already a Cox customer, then the device is the right choice for you. Otherwise, the monthly billing might be a bit too expensive. Try paying your Cox bill on time, otherwise, it will create problems for you.
Disclaimer: The prices/offers mentioned in this article are only accurate at the time of publication and are subject to change without any prior notice. Please visit the relevant websites for verification before making a purchase.
Disclaimer: To our knowledge, we have made all the required efforts towards obtaining owner/publisher approval for the use of images in VISIONECLICK.COM blog posts. However, if you find violations of any sorts regarding any image, please feel free to contact us. Prices and packages mentioned may vary with time and the specific locations.