A Guide on Cox Public Wifi Hotspot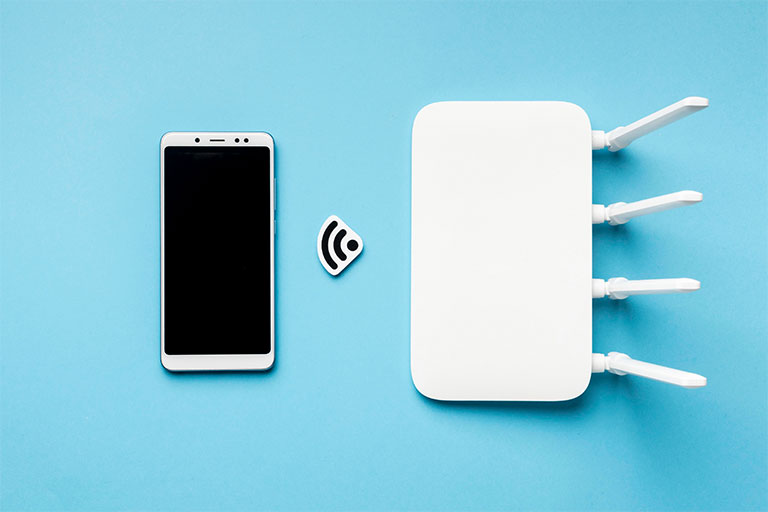 Many internet service providers can allow you to turn your home internet to public wifi. This can make the internet a lot more accessible for the people around you. Education, work, and business all happen over the internet now. And the Cox wifi hotspot is an effort to keep people online and connected the entire time. We live in an online world where it is almost impossible to imagine daily life without the internet. 
Ever since the company made the announcement in 2020, people have been curious. However, this isn't the first time an internet service provider has changed its wifi policy. Other ISPs also offer similar features for new and old customers. If you have any Cox wifi plans and rent the panoramic Wifi router, you can be eligible for this feature as well. This article will tell you all that you need to know about the update. 
Connect to Internet With Your Cox WiFi Hotspot Login
If you have the provider's Panoramic wifi router, you can convert your home connection to public wifi. This means that all the provider's eligible customers can connect to your internet as a guest. If you have turned the setting on, you don't need to give your password to each guest. 
All they need is the Cox wifi hotspot login and they can connect to any person's panoramic wifi without any password. So, it can be a great option if you have strangers over and don't want to share your SSID and wifi key with them. 
How Can You Turn Home Internet into Public Cox WiFi Hotspot?
This is not for all the customers. For instance, you subscribe to the Cox TV packages and internet connection using your own router. You cannot turn this setting on as the update is not available for third-party routers. Only the customers who use the Panoramic wifi router are eligible for this service. 
Moreover, not all customers are eligible to connect to your home network even if you have the update. The provider only offers this service to certain customers. If you have the Cox wifi hotspot pass free and unlimited internet can be a possibility for you. With a small fee, you can enjoy public hotspots wherever you go. 
How to Use Panoramic WiFi Public Hotspots?
The Panoramic wifi router has a built-in feature called "Guest Access". You can go to the settings and turn it on if you want to convert your home network to a hotspot. This completely different feature on the gateway allows you to easily share your network with others. If your guests have an eligible Wifi plan with the provider, they can follow these steps to connect: 
Go to Network Settings on your device. 

Find the wifi connection named "CoxWifi" or "CoxWifi_Premium". 

Launch a web browser. 

Sign in using your Cox credentials. 
You only have to sign in for the first time. Afterward, you can save the network on your device to avoid the hassle of typing in your credentials every time. 
The update affects all customers who have a panoramic wifi gateway device. The setting is on by default unless you turn it off yourself. Moreover, it has nothing to do with Cox Contour or other packages and the gateway is all that you need. If you don't want other people to easily share your network you will need to turn the setting off specifically. 
Is Your Cox WiFi Hotspot Not Working?
It can sound like a fairly easy process, but like all technology, some glitches are normal. You might face some difficulty in connecting to the wifi hotspot if there is an internet outage. Moreover, there could be issues with the network configuration or a bill might be overdue. You also need to double-check that you are using the right credentials to log in.  
The panoramic gateway device doubles up as a modem and a router. So, you can try turning it off and on if the Cox wifi hotspot is unstable. A full power cycle can freshen the connection up and remove any possible interference. It is also good practice to check all the network connections and your device's wifi settings to troubleshoot any problems beforehand. 
If nothing else works, you should contact Cox customer service to help you out. The agents can hook you up with technical support or ask you to perform some troubleshooting actions.  
Many customers take cybersecurity seriously and can be suspicious about this update. If you are one of them, you can use the Cox wifi hotspot free trial and figure things out first. If you don't like the plans, you can always shift to another plan or get a different router. 
How to connect to Cox Wifi hotspot? 
Refer to the steps mentioned in the heading "How to Use Panoramic Wifi Public Hotspots?" in the text. 
How do I turn off public WiFi on Cox? 
To turn off public hotspots, follow these steps: 
Go to cox.com/myprofile and log in. 

Scroll to My Account Overview. 

Select My Profile. 

Go to Privacy Settings. 

Scroll to the Cox Hotspot tab. 

Click on Disable. 
Are Cox WiFi hotspots safe? 
Yes, the public hotspots work on separate wifi networks which don't interfere with your home network.  
How to use Cox WiFi hotspots? 
Refer to the steps mentioned in the heading "How to Use Panoramic Wifi Public Hotspots?" in the text.  
Disclaimer: To our knowledge, we have made all the required efforts towards obtaining owner/publisher approval for the use of images in VISIONECLICK.COM blog posts. However, if you find violations of any sorts regarding any image, please feel free to contact us. Prices and packages mentioned may vary with time and the specific locations.