Centurylink vs COX: A Comparison of Two Premier Cable Services
Let's face it.
In today's world, none of us can get by without a decent Cable TV subscription.
What with all the daily (existential) pressures that one has to struggle with in life. All of us require some form of cheap and readily available entertainment to get by. And nothing, as we're sure you know, quite compares with a quality service to get someone fed up with the world in the right mood!
Addressing the Call for a Centurylink vs COX TV Service Comparison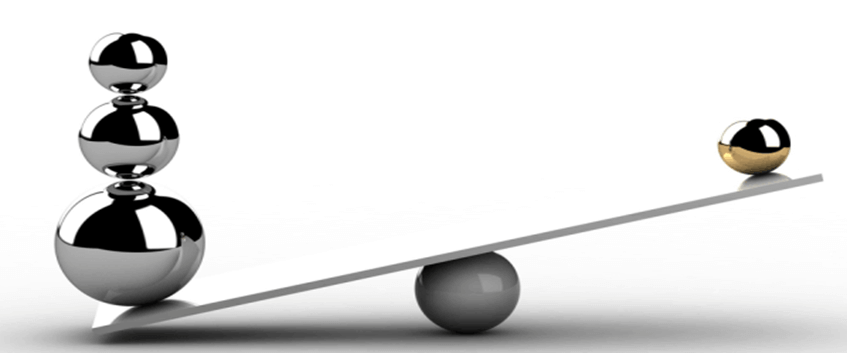 A good cable TV plan can equip you with the opportunity to watch your favorite Movies & TV Shows right within the cozy confines of your home. But with the wealth of companies currently on offer, it often becomes confusing to pick the most appropriate ones.
COX and CenturyLink Cable services currently comprise two of the most well-known and consumer-approved TV subscription options in the country. Many potential subscribers are curious to learn more about these companies' plans. And see where they differ from one another.
This is for people who are hoping to run a Centurylink vs COX services comparison
So that they may arrive at an informed decision. And be enabled to differentiate the proverbial wheat from the chaff.
In the digital sense of things!
The COX TV Service
COX Communications basically offers only one standalone TV plan, called the COX Contour service.
The Contour Package:
Currently priced at $64.99/month (for Year 1) with the features like:
140+ basic cable TV channels
Popular local favorites A&E®, Discovery®, etc.
HD channels included
For an additional price, plan subscribers can also gain additional premium channels content from the likes of HBO®, Cinemax®, STARZ®, and Showtime®. The PAK channels combo option and the Sports Passes are similar service provisions to the Premium Channels offer, and in like fashion, can be availed for some extra cost.
To top things off, COX offers a novel Contour TV App with its basic TV subscription, which allows plan subscribers to take their onscreen sessions with them wherever they go – and on whichever (for the most part) device that they prefer. You can even make a COX Vs Comcast comparison to see if the latter is the company that you want to opt for. The choices are unlimited. But you should choose that best fits your needs.
COX Contour Flex™:
At a lower price range, and with a limited range of TV service features, is COX Contour Flex™ 2-in-1 bundle plan. Currently priced at $44.99/month (for Year 1).
75+ local TV channels
15 Mbps downloading speeds
2 Mbps uploading speeds
The Contour Flex plan, in contrast to the ContourTV package, has been primarily designed for mobile cellular devices.
Related News:-
CenturyLink vs Comcast: Which is the Better Service Provider?
The CenturyLink TV Service
The CenturyLink TV Service is made up of its English and Spanish language TV plan variants – where the subscription services from both these categories include DIRECTV™ channels coverage. For the purposes of our analysis, we will only be considering the English language options.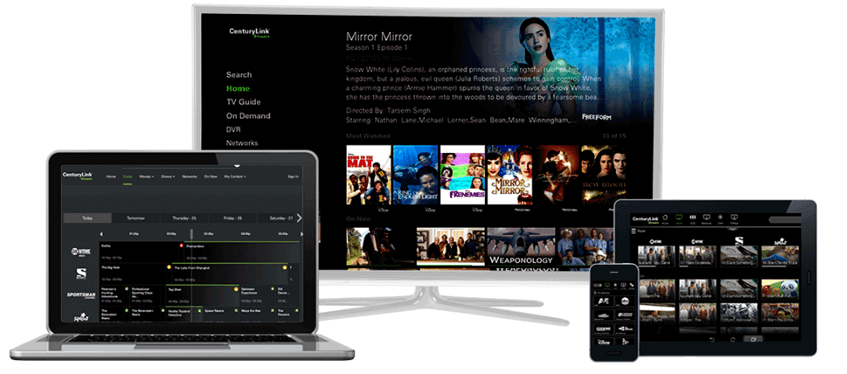 CenturyLink offers a total of 5 DIRECTV TV-enabled service plans, namely the SELECT™, ENTERTAINMENT, CHOICE™, XTRA & ULTIMATE packages – priced at $29.99, $34.99, $39.99, $44.99 and $49.99 per month respectively (for Year 1).
The SELECT plan:
This is by far the least priced monthly subscription TV plan. It comes with the following basic features:
145+ channels
Fan-favorite premium channels Like HBO®, Showtime®, Cinemax®, and STARZ® etc.
The ULTIMATE plan:
The most expensive plan option in the CenturyLink catalog comes equipped with the following basic features:
240+ TV channels
Premium channels like
HBO®, Showtime®, Cinemax®, and STARZ® etc.
NFL and popular sports channel passes
Acclaimed Genie® HD DVR
The Premium Channels offer, on all service plans, is free for the first three months.
Lastly, all CenturyLink TV packages feature the DIRECTV TV App provision – thereby enabling plan subscribers to take their movie binging sessions on-the-go.
How the Two Compare
When we faced off the TV services offered by both COX and CenturyLink. We could not help but notice that CenturyLink seemed to be providing greater value for money. (in its partnership with DIRECTV )
Where ContourTV plan offers only 140 standard TV channels at $64.99/month, all of CenturyLink's TV packages start with the minimum channel offering of over 145 local stations. CenturyLink's ULTIMATE plan provides more than 240 TV channels, and simply costs $15 less than the COX plan.
So in this contest, we have a clear winner: CenturyLink!
Disclaimer: To our knowledge, we have made all the required efforts towards obtaining owner/publisher approval for the use of images in VISIONECLICK.COM blog posts. However, if you find violations of any sorts regarding any image, please feel free to contact us. Prices and packages mentioned may vary with time and the specific locations.