Five Steps to Cutting your Expensive Cable TV Bill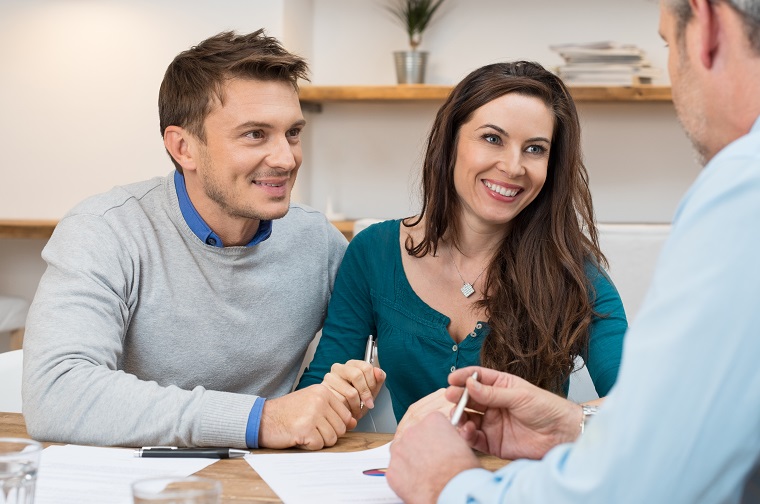 Would you agree that the Cable TV bill is becoming insanely expensive? If yes, you would also agree that the providers don't even provide exceptional quality and cover all the entertainment genres. But, the bills are ever-escalating, as if there hasn't been enough burden already on our already-stretched wallets. In these fast times of hectic lifestyles, we literally can't give up on the sole source of entertainment and rejuvenation-the TV. But what do we do? Can you imagine that an average American is paying around $103 a month for the TV alone! I really think that's a lot of money. Wouldn't it really be fantastic if we could just slash our bill dramatically! Saving a $50 a month can add up to a massive saving of $600 a year. Not bad! After all, one could buy their dream gadget or plan an inexpensive family holiday with that money.
Is Cutting the Cord a Sane Option?
Before you start entertaining the idea of cutting the cord in a desperate effort of reducing your Cable TV bill, you need to discover some other ways to minimize your cable tv bill. Yes, saving more is a great resolution and you really should shave some bucks off the monthly expenditure. But, you don't necessarily need to deprive yourself of any entertainment in the process. Spending above $100 a month just to pay for a TV service doesn't really make sense. But, at the same time, how would you bear missing out on the wildly-anticipated season of those incredible shows? It sounds like a nightmare!
Here is the good news. You don't need to cut the cord completely for snagging some decent savings. Know that the companies, which really value their customers, are open to negotiation and coming to a mutual proposition. This is what experts in digital media often opine. However, there is always a hint of reluctance at the customer's end and they don't really think seriously about making such a call.
5 Strong Points to Consider while Trying to Cut Down on Your Cable TV Bill
It's always good to prepare a little before going for such a negotiation. We are going to help you with these five amazing tips to sort stuff better with your cable provider.
Log the Viewing Habits
Consider Switching to Streaming Services
Slash Optional Add-Ons
Assess the Current Channels which You Watch
Keep an Eye on the Competition
Let's discuss each of these steps in detail.
Log the Viewing Habits
You essentially need to thoroughly understand your TV-viewing habits before you make a well-thought decision about the TV package. Take a month to sort the TV-watching behaviors of you and your family. It will be a good practice if you can record data on:
The channels which you watch regularly
The duration of viewing those channels
The kind of shows you watch
The sports you watch
The time that you spend on channel surfing solely
Note which particular TVs and rooms are used more
The duration/hours of video footage that you and your family record on your built-in DVR
The more relevant information you gather, the more effective the communication you will be able to have.
Assess the Current Channels which You Watch
Collate all the relevant information. Then you can compare it with the package that you have.
Skim through all the packages, which are offered by your provider. This will help you figure out which package suits your interests the most. You will be able to figure out which package offers the channels, which you regularly watch
You will also know whether you are paying more than you are required to, by scrutinizing the offered features of all other packages
Let's take the instance of three packages, Deluxe, Ultra, and Medium. If most of your preferred content and channels are offered in the Medium package, why should you pay for the Deluxe package, that costs almost double
The difference between various packages is often negligible. You can understand it by comparing any few packages of a particular vendor on their website
Consider Switching to Streaming Services
There are fair chances that your negotiation ends up successfully but there are also chances of that it doesn't. In the given situation, here is what you can do:
Consider cord-cutting and switch to the streaming devices
The streaming devices and services offer incredible and skinny bundles along with a robust channel lineup. You can subscribe to them and save on the extra cash that you pay
Some instances of streaming services are PlayStation Vue, Sling TV, Cox TV Online, Hulu, DirecTV Now, YouTube, and so on. The cheapest one is perhaps Sling TV. And it offers channels like CNN, ESPN, Disney, Food Network, and so on
You can use your tablets and smartphones to stream efficiently. However, if you are a fan of the stereotypical TV experience, go for a set-top box, such as Fire TV or Apple TV
A streaming stick is also a viable option. The instances are Roku, Amazon, and so on. However, you may experience limited availability to certain local channels
Slash Optional Add-Ons
Usually, we just subscribe to a TV package blindly and start paying the dues without knowing what all we are getting. This way we end up paying for facilities, which we don't even use on a regular basis. Generally, most cable companies try to sell you three essential add-ons, describing them as must-haves. These are:
Ultra HD and Premium channels
DVR functionality
Multi-room capability
There is no doubt that these are really nice perks but you don't essentially need them for your entertainment. These three services are extremely expensive and therefore, subscribers never get to take full benefit of them. For instance, I have a subscription to one of the Spectrum TV packages and initially, it seemed like they are offering these services for free. Later when I checked the cable tv bill, I figured out they are costing me a lot of money. So, I changed my approach towards entertainment and here are my suggestions:
Subscribing to a streaming service such as Netflix will allow you to have instant access to tons of HD content. You enjoy the convenience to catch up on the odd or missed episodes of the famous shows
Heavy-hitting services like Hulu, Amazon Prime, and Netflix allow you to enjoy your favorite content with quality, efficient interface, and economical billing schedules
If you have many TV sets in the house, sacrifice at least some content to save yourself money. consider buying Roku or some other streaming device for the main living room
Reiterating the fact that the first step is the most important. You cannot make a convenient decision unless you have a vivid grasp of your personal interests and situation
Keep an Eye on the Competition
You should know that the competition in this sector is intense. The market is flooded with cable tv providers with all their lofty claims of quality, variety, and performance. That's exactly why they always try to outshine others and introduce new packages and better prices. So, always keep an eye on the offers and deals with different vendors, their packages, and pricing details. If you cannot cut on your Cable TV bill, there's no harm switching to another provider.
Good luck!
Disclaimer: To our knowledge, we have made all the required efforts towards obtaining owner/publisher approval for the use of images in VISIONECLICK.COM blog posts. However, if you find violations of any sorts regarding any image, please feel free to contact us. Prices and packages mentioned may vary with time and the specific locations.