What Channel is CW on Optimum?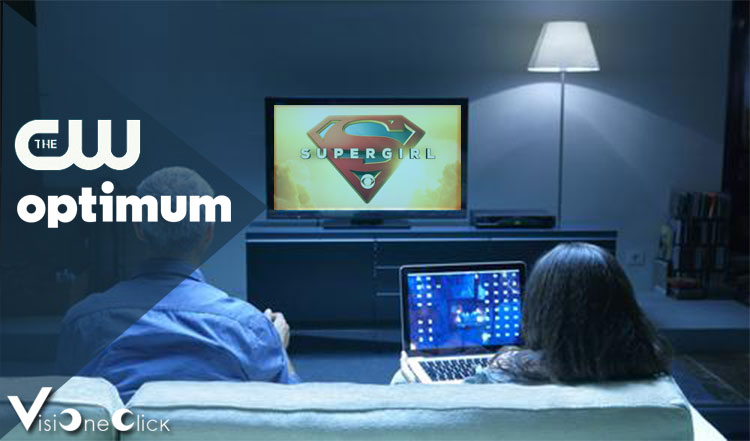 CW is one of the most popular channels on Optimum today. It enjoys that status because of the quality of its programming. There is hardly any other channel that has as many hit series as the CW on Optimum. There are more than 30 original series currently on air. With genres ranging from dramas to reality, and even children's programming.
Where Can I Find CW on Optimum?
Though you might find CW on Optimum has different channel numbers in different locations. But that doesn't affect the programming schedule. You will still be able to watch your favorite shows at the same time as always. However, take note that if you have traveled to a different time-zone, the show schedule would change. So you might need to recheck the schedule according to the time-zone you're in.
Use the table below to find the CW in the Optimum channel lineup in your area:
| Channel Name | Southern Westchester, New York | Hudson, New Jersey | Litchfield, Connecticut |
| --- | --- | --- | --- |
| CW (WTXX) | – | – | 12 |
| CW (WPIX) | 11 | 11 | – |
Optimum service is available in many different states across the country. As such, if your city/state is not in the table above, there are other ways you can try. Here is how you can search online for the channel number for CW on Optimum:
In the search bar, type "What channel is CW on Optimum in Lynbrook, LI?".
You can replace 'Lynbrook, LI' to the name of your city and state.
The first few links should contain the Optimum channel guide for your location.
Using the same method, you can also find the channel numbers for other channels like NBC. But to do so, you will have to substitute 'CW' in the search bar. Change it with the name of the channel you want to find, like Lifetime.
Top Picks on CW Right Now
CW has one of the most popular original content on-air today. In fact, some of the most popular series enjoy a cult following. So much so that those who miss the episodes airings, usually watch it online the same day. If you have missed out on any shows, you can use your Optimum internet plans to watch the episodes online.
Here is a list of the some of the popular shows, which are the envy of other channels, like ESPN, Showtime:
Arrow
Arrow is a Superhero series based on the DC Comics character, the Green Arrow. The series premiered on the CW channel in 2012. It was a tremendous success. That led the network to invest in more franchises from the DC superhero roster.
The series follows Oliver Queen, who returns to his home in Starling City. After claiming to be shipwrecked for 5 years, Oliver comes home a different man. He left as a billionaire's, playboy son, but returned as a superhero, ready to correct his father's mistakes. And fix his corrupted city in the process.
The Flash
The Flash is another superhero series from the DC Comics roster. This series follows Barry Allen, who is the fastest man alive. Barry Allen gets struck by lightning and turns into a superhero with superhuman speed. Together with his friends, some of whom also develop superpowers, they create a superhero team. Fighting superhuman beings from destroying their city, and sometimes all of reality.
Supergirl
We have all heard about Superman. But until the premiere of supergirl, not many of us knew about the Kryptonian's cousin. She was supposed to follow her cousin (Superman) as he was sent away from the dying planet of Krypton. But her pod was knocked off course and she ended up lost in space.
When she finally landed to earth, her cousin had already grown up and become Superman. So Kara Zor'el, played by Melissa Benoist, hid her identity and resumed life with her foster family. Until the hero within her couldn't stay dormant anymore.
Legends of Tomorrow
Legends of Tomorrow is a spin-off from all two of the above-mentioned shows. Some of the supporting characters from Arrow and Flash join forces to protect time itself. They legends travel through time, correcting all the wrongs and keeping our history and our future intact. One thing is for sure. You are unlikely to find this series on other channels like Hallmark.
The purpose of this blog was to help you find the CW channel number in your Optimum cable packages. If you weren't able to locate your city/state in the table provided above, you can also search online. Using the step-by-step guide provided. Alternatively, you can also call Optimum customer service. they will be able to give you all the channel numbers for networks in your area.
Disclaimer: To our knowledge, we have made all the required efforts towards obtaining owner/publisher approval for the use of images in VISIONECLICK.COM blog posts. However, if you find violations of any sorts regarding any image, please feel free to contact us. Prices and packages mentioned may vary with time and the specific locations.