Everything You Need to Know About Digital Health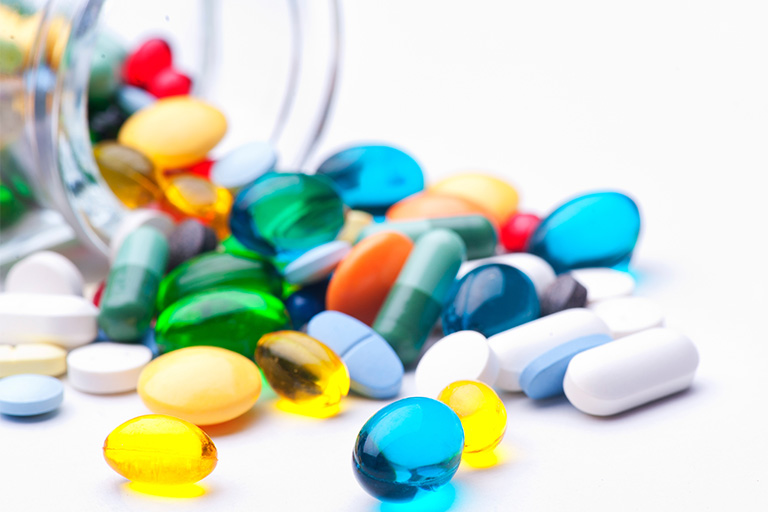 Chronic health conditions like stroke and cancer take up a huge part of annual spending in the healthcare sector. Thus, experts have been trying to develop techs that can help in preventing such serious conditions. Even with the recent Coronavirus outbreak, governments and tech companies have been working together to develop apps that can help in preventing the spread of this disease.
By encouraging people to improve their health through digital innovations, healthcare costs can get reduced in a significant way. Before discussing digital healthcare trends, it is important to understand the concept of digital health.
What Is Digital Health?
It refers to the use of technology in improving people's physical and mental health. It includes a wide variety of things like healthcare wearables, sensors, artificial intelligence, electronic records, and robots extra. It is growing at a massive rate and it's expected to become the leading healthcare sector, both investment and profitability in the future.
Importance of Digital Health
Digital healthcare is helping the industry in achieving the following goals:
Disease prevention
Monitoring and managing chronic diseases
Reducing healthcare provision expenses
Personalizing medicine
Digital healthcare can benefit both patients and healthcare providers alike. This is because medical techs can help patients gather health data and use it to change their lifestyles. People can adopt healthier diet plans and engage in healthy boredom buster activities with their kids with the help of these techs. As patients will be able to maintain good health on their own, they'll not need to visit the healthcare providers too often.
The medical tools can help the patients in knowing about new disease or worsening of the current diseases on time. Thus, healthcare professionals can detect such conditions timely and cure deadly diseases or relieve symptoms with ease. So, the quality of life will improve and the total costs of managing healthcare will get reduced in a significant way as these techs continue to reach the patients and providers.
Which Companies Are Pioneering the Revolution?
Although their approaches are quite different from each other, all popular tech companies are trying to incorporate and shape digital healthcare trends. Some of the leading companies are:
Google
Google has been leading the industry developing wearables and other gadgets. It launched Google Wear and Fit in 2014. Although the latter has not managed to be successful, the company has been working on a new far-sighted strategy. It has been investing in artificial intelligence technologies through its DeepMind Unit. Recently, it has employed AI to know about symptoms of eye diseases through medical scans.
Alphabet
Alphabet is Google's parent company that has a health sciences unit named 'Verily'. It is working on a healthcare project called Project Baseline that involves a longitudinal study of human health. It has also collaborated with Aurora's study that aims to research physical biomarkers of mental trauma. In both of these projects, 'Verily' has managed to come up with their own wearables.
This company has another heath unit named Calico. It is working on a project that involves combating the aging process. Recently, Google has established a new unit named Health in an attempt to keep all the different units together.
Apple
Apple's strategy is not so far-sighted. It mainly aims to create a healthcare system that facilitates the access of services from the provider to consumers. Its wearable watch called the Apple Watch is now capable of ECG and detecting falls. Apple's goal is to provide health subsidies and develop new wearables for its customers.
Amazon
Amazon has recently purchased a medication delivery company that aims to revamp the standard process of healthcare delivery to the patients. Some of the core areas include working on video chat apps for better communication between providers and patients, wearables, and personalized medicine.
Top Digital Health Trends
The recent healthcare trends are allowing companies to meet consumer demands effectively. Some of the best tech trends in this industry include:
AI and Machine Learning
AI and machine learning are facilitating the following medical processes:
Identification and diagnosis of diseases
Crowdsourcing
Developing treatment plans
Facilitating medical research
Monitoring pandemics
Make operations more efficient
Facilitating clinical trials
As the patients' healthcare data continues to grow, big data analytics, AI and machine learning will enable medical giants to reduce billions of dollars annually. Moreover, AI algorithms can help healthcare providers predict various disease conditions in advance. This, in turn, will enable them to make effective and personalized treatment plans on time.
Wearables
As discussed earlier, wearables can assist patients in adopting healthier lifestyles. These wearables can help in counting daily steps, monitoring heart rhythms and blood pressure, tracking your body temperature, and detecting arterial fibrillation. Not only that, but these wearables can send the collected data to your doctor. The doctor, in turn, can prescribe medicines and suggest diet plans for you. In case of a medical emergency, these wearables can inform the doctors in advance.
Genomics
Genomics is an area that can help in developing personalized medicines and treatments effectively, Through the use of technology, healthcare professionals can know about the gene mutations that cause infectious diseases. So, conditions can get detected fast and can save the lives of thousands of patients. Genomics also help the professionals understand why certain infectious diseases occur and how they can get eradicated at their start. Currently, conditions and diseases such as transplant rejection, cancer, and cystic fibrosis are being investigated to determine how these can get fixed using personalized medicine.
3D Printing
3D printing is helping the healthcare industry in managing the following processes:
Prototyping
Manufacturing
Customizing
Researching
Through 3D printing technology, healthcare professionals can print various surgical tools and devices. It is also enabling the printing of prosthetics limbs and organs and tissues for transplant.
5G
5G high-speed Internet deals are helping the organizations in reaching out to remote and under-served areas. Doctors can share heavy medical files with the patients and track their health through the high-speed Internet, AR, and VR technology.
Health Problems That Digital Health Is Solving
Since the apps and social media have started to access a huge amount of consumer data, big tech companies have started thinking about the ways it can use this data to benefit the consumer.
Because the providers want to reduce the treatment costs, tech companies have jumped in to help them. They are trying to meet consumer demand by developing such medical gadgets that can help in early detection and prevention of diseases.
There are several medical conditions like diabetes, high blood pressure, cholesterol, and heart diseases that can be actively prevented by making necessary lifestyle changes. Gadgets like wearable health trackers can enable people to track their weight, fitness, and diet routine. So, these can enable people to manage their health in a better way.
Opportunities and Trends
Digital healthcare is enabling people with chronic conditions to track their routine health effectively. Through the data gathered, the latest techs can help in developing personalized and lifestyle medicine for the user.
For example, those with high blood pressure can use the off-the-shelf cuff to detect blood pressure, identifying the necessary lifestyle changes, and suggesting medicines. Similarly, advanced diabetes monitors can suggest diet plans and determine the effectiveness of a medication. So, with the help of these tools, more data can be gathered for the doctors to analyze and manage effectively.
Size of Digital Health Market
Although it is not possible to estimate the exact numbers, most healthcare giants and researchers agree that the current digital market is worth hundreds of billions of dollars. For example, the Global Market insights predict it to be worth $379 billion by 2024. Transparency Market Research associates about $536.6 billion with this industry by 2025 and Research and Markets say that the industry would reach about $223.7 billion by 2023. The catch is that these reports focus solely on tech trends such as telemedicine extra and don't include other trends of digital healthcare.
Other Advantages of Digital Health
Another advantage of digital healthcare is that the data it will manage to collect will be utilized to reap long term rewards. For-example knowing about the fitness routine and diet plan of an average person during self-isolation because of the COVID-19 pandemic can help researchers in developing the ideal lifestyle plans. This, in turn, can help people in preventing serious conditions.
If the data gathered is used effectively, then it can greatly help in improving public health. For example, Apple managed to convince 400,000 people to join its research. When such huge numbers of people will take part in research, then the result will be of high significance as well. By making such researches public, governments can reap huge benefits for effectively managing public health.
Digital Health Concerns
While the usefulness of digital healthcare can't be discounted, its accessibility is something that should be debated. People who are currently using these techs and gadgets belong to the wealthier classes and are almost 20 to 40 years old. The cost of the gadgets should be reduced so that people of all ages, ethnicities, classes, genders, economics, genes, and medical conditions can access them.
Also, such systems should be developed that can guide people about their lifestyles during teenage. It will help prevent the development of infectious diseases as they get older. Also, the gathered data should be encrypted so that no one in authority can misuse it to marginalize certain groups.
Disclaimer: To our knowledge, we have made all the required efforts towards obtaining owner/publisher approval for the use of images in VISIONECLICK.COM blog posts. However, if you find violations of any sorts regarding any image, please feel free to contact us. Prices and packages mentioned may vary with time and the specific locations.