How To Disable Optimum WiFi Hotspot?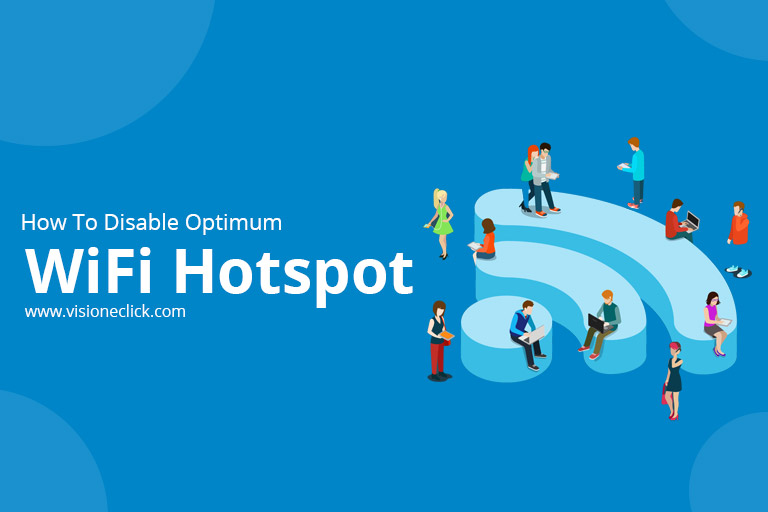 There are two factors that make an ISP worth subscribing to, reliability and speed. If a provider focuses on these two things, they will surely be able to attract a lot of people who will be eager to try out their services. Many internet service providers are aware of this, which is why there is such intense competition between them in the market.
A lot of these providers offer unique features in order to stand out. For instance, Optimum, unlike other ISPs, doesn't bind you with contracts or charge you with early termination fees. They also offer a Wi-Fi hotspot which is a great feature. However, people wonder if they can disable it. Well, read on to find out!
Optimum & Its Hotspot Feature
Optimum is a well-known brand that is popular all across the United States for its quality services. This is the reason why so many American households trust them. They have a customer representative department of highly trained professionals who do their best to resolve their subscriber's problems, such as Optimum error codes.
If you subscribe to the provider, then the company will offer you its Wi-Fi hotspot. This is a pretty cool feature that will be located on your router. When you set up your hotspot with the internet connection, it will be activated. People who are a user of their service have found the feature to be really useful as it allows them to be connected where they are. You can even search for hotspots around you by opening the provider's app.
Although Wi-Fi hotspot is an awesome feature that makes sure that the users are always connected to the internet. However, there is one major concern. People think that having the hotspot enabled will limit their bandwidth. They also think that this can create different problems like for example, a hacker can infiltrate the system and steal data. And to be honest, nobody can blame them for having these thoughts. Their concerns are genuine. After all, they want to keep their data as secure as their transactions via Optimum bill pay! 
Is It possible to Disable Wi-Fi Hotspot?
The answer to this is no! There is no method that you can use to disable the hotspot on the router provided to you by the provider. Even the customer support staff will not be able to help you out in this regard. It is almost impossible to switch the hotspot on. However, focus on the word "almost."
A Possible Solution
If you want to get rid of the Wi-Fi hotspot feature, then you will be happy to know that there is some light at the end of the tunnel for you. All hope is not lost yet! So, what's the solution? You send the router that you received back to the company. You can then purchase a new router which you can set it up with your Optimum connection.
Talk to Your Provider
If you have made your mind up to invest in a third-party router, then it is necessary for you to let your provider know about it. This is because the support staff can then help you connect your router with their modem. Also, please make sure that you configure all of the settings correctly so that no issues can surface later on. Plus, when you are purchasing a new router, then it is important for you to make sure that it is of good quality.
The provider's modem supports 5 GHz Wi-Fi channels. Therefore, you should consider opting for a dual-band router as it will help you get super speeds on your connection. If you are having difficulties while trying to configure your router with the modem, then it is advised to read the manual that will come with your router. It will help you establish a connection. And once you do, you will be able to use the internet freely without worrying about the hotspot as your router won't have that feature.
Conclusion
Optimum is famous for delivering unmatched internet speeds and offers affordable packages so that everyone can enjoy their services. However, people have some concerns about the Wi-Fi hotspot, which propels them to disable it, but that can't be done. It is only possible if you purchase a third-party router. So, you know now what to do if you too don't feel comfortable with this feature.
Disclaimer: To our knowledge, we have made all the required efforts towards obtaining owner/publisher approval for the use of images in VISIONECLICK.COM blog posts. However, if you find violations of any sorts regarding any image, please feel free to contact us. Prices and packages mentioned may vary with time and the specific locations.