Disney Plus: Release Date, Price, Shows and Movies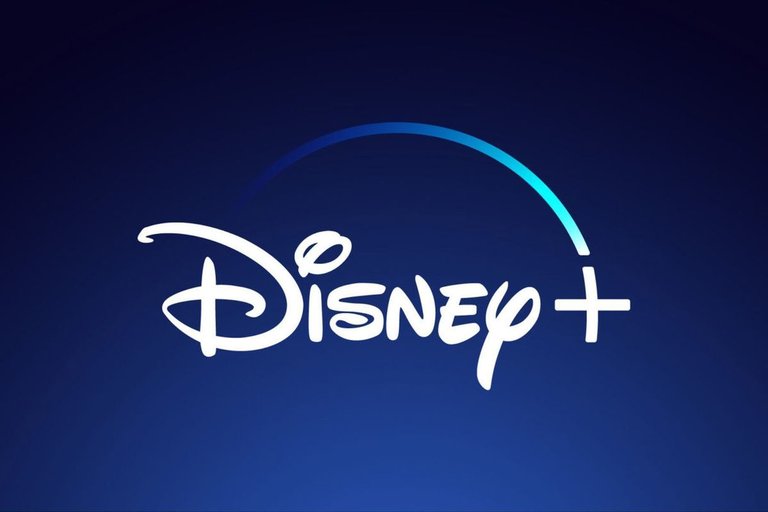 Cdn.telanganatoday.com/
What was announced in 2017, went live as an online streaming service recently and the people can not contain their excitement! Disney Plus (+) is now available to people in the USA, Canada, and the Netherlands. Users faced issues while connecting to the streaming service on the day of the launch. However, things are smooth now.
Here's all that you need to know about the service:
What was Disney Plus Release Date?
Disney+ launched on 12th November 2019 and is available to the residents of the United States, Canada, and the Netherlands. Residents of Australia and New Zealand should expect the streaming service to go live on 19th November. However, people residing in the UK and other European areas will have to wait for another 3-4 months before the service is available to them on 31st March 2020.
The reason for the delay in the UK is due to some ongoing licensing issues with Sky. Therefore, Disney+ release date in the UK will not come anytime soon. However, the residents of the UK and other European countries including Germany, Italy, France, and Spain can pre-order their Disney+ service.
Disney Plus Price that Subscribers will Pay
Subscribers will pay $7/month for the online streaming service. Or they can choose to pay the subscription fee for the whole year that would save them a couple of bucks. Because the yearlong subscription is priced at $70. If the subscribers pay $7 each month, they will end up paying $84 by the end of the year. As far as the picture quality is concerned, one does not have to worry about not getting access to a high-quality picture if he opts for a basic package. The basic package allows the subscribers to view the shows on Disney+ in UHD and HD qualities.
Which Disney+ Bundles do Subscribers have Access to?
Disney+ is offering a couple of deals for the subscribers to sign up for. According to studies, over 1 million subscribers signed up for the plans available. As of now, there are only two Disney+ bundles that the subscribers have access to. Well, the standalone Disney+ service that comes at a price tag of $7/ month is not a bundle.
However, you also get an option to add ESPN and Hulu to Disney+ service and make a bundle. This will cost the subscribers $12.99/month. This means that you save $5/month that you would pay if you subscribe to the three services separately. You can also opt for Disney+ as a Hulu add-on when you subscribe to the latter. Because Disney controls Hulu as well after it acquired 21st Century Fox.
One of the advantages that Disney+ has is ad-free programming. This means that you do not have to get frustrated by ads playing between the shows and movies. However, you might see some banner advertisements. But those are ignorable.
What Shows on Disney Plus are Likely to Excite You
There will be a huge list of shows and movies that will feature Disney+. This should excite the fans because they will also be able to watch hard to find animated movies from the past. Viewers will get access to high profile exclusive content. And a chance to witness some live-action Marvel Cinematic Universe spinoffs and Star Wars. Hence, making it all the more exciting. Currently, Disney+ is hosting a huge number of Disney movies and shows. It includes an expansive library of everything Disney. Disney+ cost of subscription seems less for all that it is offering or will offer in the future.
Some of the classic animated features that you will relish watching on Disney+ include Snow White and the Seven Dwarfs and Pinocchio.
Get ready to watch the following movies and shows on Disney+ :
Most of the Marvel movies
Vintage live-action features
Modern-day Disney channel features
90's Marvel cartoons
Star Wars flick
Pixar movies
If you do not find any Disney movie on the streaming service now, it will eventually get added. You will need some patience for that to happen. Apart from that, you will be able to watch all the original series by Disney on Disney+ as well. Except to watch Star Wars live-action TV series. The first season has been recorded and the second is under production. Works on many series that will feature on the service eventually are in progress. There is a lot that you should be expecting.
The Initial Lineup
Disney+ launch lineup was intriguing. The list released with the details makes it clear that Disney+ will add new content every Friday. The inaugural Tuesday remains an exception. Have a look:
Tuesday, November 12
The Mandalorian- Chapter 1 
Lady and the Tramp (2019)
Encore! 
Episode 101 of Marvel's Hero Project
Forky Asks A Question 
Purl 
Noelle
The Imagineering Story 
Smash and Grab (Pixar SparkShort)
Float (Pixar SparkShort)
The World According to Jeff Goldblum
Kitbull (Pixar SparkShort)
High School Musical
Friday, November 15
The Mandalorian – Chapter 2
Encore! – Episode 102 
High School Musical: Episode 102 
The Imagineering Story – Part 2 – "What Would Walt Do?"
The World According to Jeff Goldblum – Episode
Marvel's Hero Project – Episode 102 – "Incredible Elijah"
Forky Asks A Question – "What is a friend?"
Friday, November 22
The Mandalorian – Chapter 3
Encore! – Episode 103 – "Sound of Music"
High School Musical: Episode 103
Marvel's Hero Project – Episode 103
The World According to Jeff Goldblum – Episode 103
The Imagineering Story – Part 3
Forky Asks A Question
Devices that Support Disney Plus Streaming Service
You will be lucky if you have the following streaming devices as these support Disney+:
All Apple devices
Microsoft Xbox One
PS4
Amazon Fire TV
Samsung and LG Smart TVs
Google Chromecast
Android
Apart from the above-mentioned devices, Disney+ is trying to reach a deal with Chrome OS as well. However, you will need to subscribe to Optimum Internet or the like to view content on Disney+ without any interruption.
The App and Features
If you log into the Disney+ app, you will see a similar interface like that of Netflix. The content is sorted under heads of National Geographic, Disney, Star Wars, Marvel and Pixar. Multiple people can log into one account. However, parents can make use of the built-in parental control features to stop the kids from watching content they don't want.
Individuals can also download the content from Disney+ on their devices. Which means that you can watch the content even when on the go. However, if you forget to download any movie or show, subscribing to Optimum packages or the like can come in handy.
The Takeaway
Disney+ is the most recent addition to the line of streaming services. As excited as some people are about the launch of this service, some people are indifferent. However, f you are a Disney fan. And if you wish to find the oldest movies and shows apart from upcoming movies from Disney, you should subscribe to Disney+.
---
—————————————————DISCLAIMER—————————————————
Disney+ reserves the right to change the prices at any time. Mentioned prices were taken from the official site and last reviewed on 18th November 2019.
Disclaimer: To our knowledge, we have made all the required efforts towards obtaining owner/publisher approval for the use of images in VISIONECLICK.COM blog posts. However, if you find violations of any sorts regarding any image, please feel free to contact us. Prices and packages mentioned may vary with time and the specific locations.