Does Spectrum Have 4K?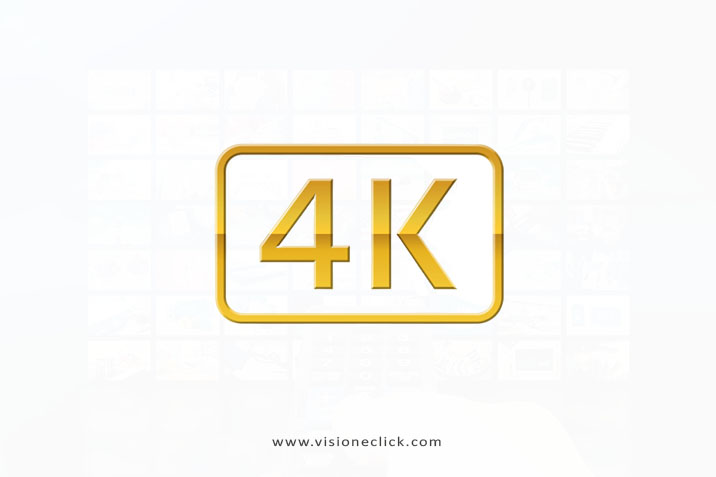 4K entertainment is the absolute best resolution you can get with modern technology. However, people who buy 4K TVs are often skeptical of it being a sound investment. That's because until a year or two ago, 4K programming was very limited. But lucky for you, times have changed, and you can now make the best of your entertainment. However, if you expect to find 4K channels on cable TV you will be disappointed. Don't worry though, you can still stream them using services like Spectrum 4K. Read on to find out more.
Why Cable Doesn't Support 4K
Conventional cable TV works over QAM to deliver digital content, which cannot support 4K resolutions. This makes it difficult to find live channels and on-demand programming in that resolution on most cable providers. However, satellite TV can support 4K with the right LNB, which is why services like DIRECTV now offer 4K programming. Cable TV is the last place you should look to find this resolution, but don't give up. There are other ways for you to get the entertainment you want.
Getting 4K Content on Spectrum
You can't get 4K digital content over your cable subscription, but you can still stream it. You will need to subscribe to the Spectrum 4K service in order to gain access to live channels and on-demand content in that specific resolution. Remember, the provider's current set-top boxes only offer maximum resolutions of 1080p or 1080i. These are only good for watching SD and HD content. However, having a 4K TV is necessary for watching the content you're looking for.
What Do I Need?
The first thing you need to do is subscribe to the provider's 4K service. This will allow you to access tons of Spectrum 4K channels and on-demand content. You will also need a TV that supports the resolution you want.
In most cases, people prefer the Apple TV for 4K streaming. If you have one, be sure to download the Spectrum Apple TV 4K app. This will allow you to stream content from the provider's 4K service. The provider offers a great selection of live channels as well as a library of on-demand content in 4K.
Using the Apple TV to Stream 4K
If you already have the provider's internet subscription, the Apple TV 4K or Apple TV 4th Generation will automatically detect your home network. It will then sign you into all the provider's apps that come with your service without you having to log in yourself.
The provider's app comes with Siri and Apple TV integration, allowing you to seamlessly continue your viewing experience across all Apple devices. You can also use the Siri voice remote to play live or on-demand 4K content from the Spectrum channel lineup.
Is Apple TV Expensive?
There is no denying that Apple makes high-quality products. But that also means they come with a higher price tag. An Apple TV can easily cost you around $180. But of course, if you're set on getting 4K entertainment, then the price shouldn't be a deterrent. In fact, providers like Spectrum often introduce installment promotions where you can get an Apple TV in 24-monthly installments if you are a Spectrum internet and TV subscriber.
Easy installment plans usually mean you don't end up paying too much while still staying within your monthly budget. But you may want to check with the provider if there are any ongoing Apple TV offers for Spectrum customers. For now, it's one of the best ways to get your 4K entertainment needs met.
Will Cable Ever Adopt 4K?
There is still a lot of ground to cover before cable TV can go completely 4K. One of the reasons behind this is the 4K TV price tag, which means fewer people can afford one. Since only a small segment of the American population currently own 4K TVs, cable providers are not that concerned with accelerating a shift to 4K.
Another problem is that none of the existing equipment that most cable providers use to deliver digital content can handle 4K resolutions. That means, in order to broadcast 4K programming, providers will have to create a new channel chain. This will call for a significant rebuild of the existing infrastructure.
Producing content in 4K is also more expensive. It requires different lighting methods, new sets, and new cameras. Some networks are now investing in this technology, but largely for movie and sports channels. These channels tend to offer the highest rate of return and remain a core focus for cable providers and networks. We may have to wait a while to see 4K shows being broadcast.
Frequently Asked Questions
Does Spectrum offer 4k?
Yes and no. You cannot get 4K resolution on the provider's cable TV service. But it allows you to stream live channels and on-demand 4K content using its Spectrum 4K service, high-speed internet, and a 4K TV like Apple TV.
How many 4k channels does Spectrum have?
The cable TV service currently has no 4K channels. But the provider allows you to stream 4K content from it's 4K App.
Disclaimer: To our knowledge, we have made all the required efforts towards obtaining owner/publisher approval for the use of images in VISIONECLICK.COM blog posts. However, if you find violations of any sorts regarding any image, please feel free to contact us. Prices and packages mentioned may vary with time and the specific locations.