What Channel is E! On Spectrum?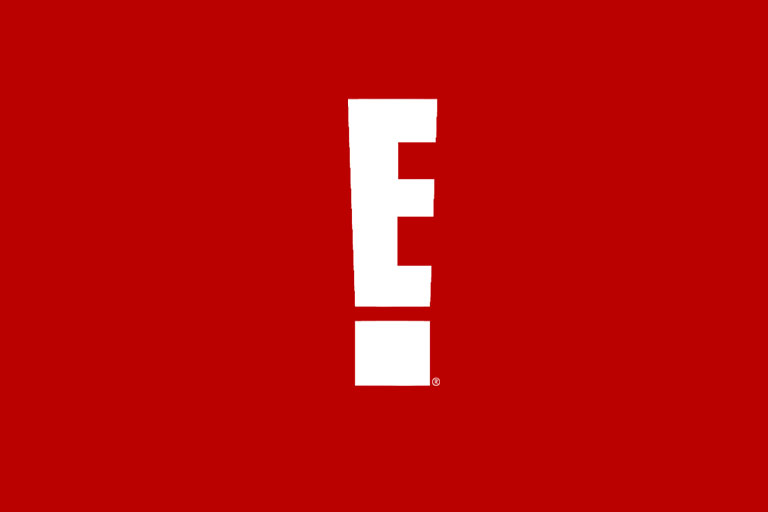 E! on Spectrum is aired in each one of its 44 serviced states in crisp HD. E! or Entertainment Television was launched in 1987. It emerged as a popular entertainment network and fast forward to 2020, over 92.4 households in America alone have access to it!
The channel is known for airing much-acclaimed and anticipated reality TV shows with a global following. The channel is aired as a basic cable channel by most of the cable TV providers in the United States. This is perhaps the best part because you get to enjoy premium content without having to pay extra fees.
Perfect Indulgence with E! on Spectrum
E! was originally themed around fashion, music, gossip, and Hollywood. As time passed, its content evolved but it didn't deviate from its actual roots. That's exactly why the channel interests its targeted demographic and its popularity is now global!
Therefore, E! on Spectrum is an essential part of the channel lineup in all plans and channel tiers. The shows have a flair of originality to them and the content is juicy and crisp. If you don't want to miss what Kimmy K plans to do in the next episode of Keeping up with the Kardashians, get yourself a smooth subscription of a Spectrum TV plan.
Binge-Watch E! Channel on Spectrum in Crisp HD
No one wants to waste time channel-surfing and missing out on some juicy TV gossip. You don't have to do the hassle of tuning and switching channels into oblivion to get to your favorite TV network. We are going to give you the exact channel numbers for the E! channel for every state.
Moreover, to cater to the diverse televisual habits, Spectrum brings you three different channel tiers with their own set of perks. And the good news is that all of them essentially include E!. Before you start looking up E! Channel on Spectrum in your state, tag along to know the exact channel numbers in the following table.
Finding E! Channel Number on Spectrum in Your State
With this guide, you will be able to tune into the E! channel right away. We have tried to cover the E! channel number on Spectrum in most states and cities. If you can't find it, simply look up the Spectrum channel lineup in your city or state.
| | |
| --- | --- |
|  City/State | Channel Number |
| Austin, Texas | 30 |
| Cincinnati, Ohio | 87 |
| Bakersfield, California | 42 |
| Charlotte, North Carolina | 49 |
| Dallas, Texas | 49 |
| Tampa, Florida | 70 |
| Saint Louis, Missouri | 65, 743 |
| Orlando, Florida | 65 |
| New York, New York | 24 |
| Houston, Texas | 48, 812 |
| Los Angeles, California | 56 |
| Cleveland, Ohio | 49 |
| Albertville, Alabama | 23 |
| Worcester, Massachusetts | 59 |
| Lexington, Kentucky | 64 |
| Grand Island, Nebraska | 63 |
| Greenville, Michigan | 70 |
| Columbia, South Carolina | 56 |
| Yakima, Washington | 735 |
| Bergen Co, New Jersey | 24 |
| Milwaukee, Wisconsin | 53 |
| Alcoa, Tennessee | 23 |
It is noteworthy that E! on Spectrum in aired in a crisp picture and sound quality across the states. Moreover, you also get to have other channels like TCL in pristine HD.
Binge-Worthy Shows on E!
Who doesn't want to indulge in some entertainment-rich shows with a touch of reality and class! No, we are not talking about tuning into HBO. With E!, you get to catch some classic reality TV moments. We have gathered some of the top shows for you to binge on.
Keeping Up with the Kardashians
Pertaining to the worldwide popularity of the show and its protagonists, this title deserved to secure the top spot! This reality TV show revolves around the personal as well as professional lives of the much-hyped Jenner and Kardashian family.
So, take a cozy chair and indulge in the rollercoaster of happening events of these popular celebs. Moreover, watching eye candies like Kim Kardashian, Kendell Jenner, and Kylie Jenner won't hurt. And the show will hook you when they start blustering out the secrets about their family members.
It is because of such shows that E! has given a tough competition to channels like Hallmark.
E! True Hollywood Story
E! True Hollywood Story is a documentary series about shows, movies, Hollywood celebs, and other noteworthy figures. Much like QVC, the documentary program covers Hollywood-related stuff. It covers murder mysteries, secrets, star biographies, scandals, and so much more.
Moreover, you get to watch heart-to-heart interviews and even footage from courtrooms. They also make reenactments and reflect the current life of the people in question.
Busy Tonight
Busy Phillips hosts this late-night talk show. This American show features fun interviews and comedic segments with celebrity guests. The show is so star-studded that you will feel like you have landed in a TCM movie.
Some of the top celebs who have been interviewed on the show are Vanessa Hudgens, Kristen Bell, Julia Roberts, Mindy Kaling, Tom, Lenk, and so on.
Dial 1-844-813-5886 today to get yourself a smooth subscription of one of the Spectrum TV plans and enjoy these binge-worthy titles!
Disclaimer: To our knowledge, we have made all the required efforts towards obtaining owner/publisher approval for the use of images in VISIONECLICK.COM blog posts. However, if you find violations of any sorts regarding any image, please feel free to contact us. Prices and packages mentioned may vary with time and the specific locations.