What Channel is ESPN on AT&T U-verse?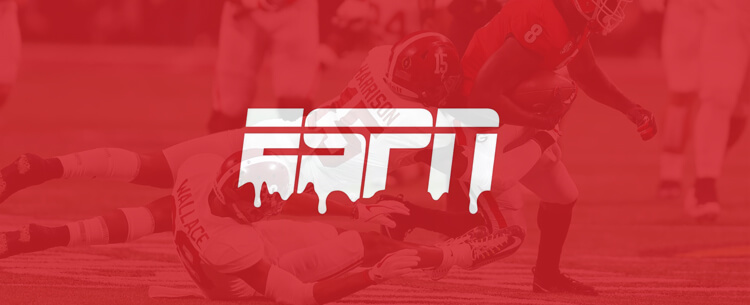 Do you recognize yourself as a sports fanatic? Or do you prefer news over sports as your source of 'entertainment'? ESPN on AT&T U-verse is the answer to all your needs. Whether it's news, sports or even rebroadcasts the ESPN network has you covered. You will get a dose of thrilling matches that will give you an adrenaline rush. Apart from that, you will be aware of what's happening across the globe at all times.
Not a bad deal at all. So, if you have subscribed to AT&T U-verse, you should opt for the ESPN network channels.
Here's all that you will get access to:
ESPN on AT&T U-verse – It's Worth It!
From football to cricket to NBA, the channel has something for every sports lover. Whether you fancy a tennis match or you appreciate watching a golf-game, tune into ESPN and you will get access to all. Not only this, but you will also get to enjoy some of the best talk shows revolving around sports. These shows will increase your knowledge regarding sports further. Because the anchors or the hosts of such talk or debating shows tend to get into heated discussions that involve nothing but facts and statistics. The categories that these reality shows fall under include game telecasts, news and debate. You will also be amazed to hear that some of these shows aired for the first time in the 70s. Probably way before many of you reading this blog were born.
Not only this, but there's more to ESPN Inc.
Channel Line Up For Your Ease
You will also get access to the following.
| Channel Names | Boston, Massachusetts, Dallas, Texas, San Francisco, California, Las Vegas, Nevada |
| --- | --- |
| ESPN | 602 |
| ESPN2 | 606 |
| ESPNU | 605 |
| ESPNews | 604 |
| ESPN Classic | 603 |
ESPN2 on U-verse – Alternate Sports
This is the best channel for individuals who are looking to entertain themselves through alternative sports. Alternative sports include the likes of poker and billiards. It may sound unusual to many, but people do fancy alternative sports. And ESPN2 on U-verse is well aware of the fact. Hence, the channel offering.
The list of channels does not come to an end over here. If you subscribe to any of the AT&T plans, you will get access to much more. Other channels from the ESPN network that you will get access to include the following.
Stay Up to Date with ESPN News on AT&T
The aim of this channel originally was to air sports news and press conferences. But later, the channel started airing shows that featured sports debate and other entertainment shows. Gradually, the channel swayed away from broadcasting news regarding live sports. ESPN News on AT&T now features a rundown of some famous sporting events. Apart from that, you will get to hear some heated debates revolving around sports.
This should not fool you into thinking that ESPN is the only entertaining channel that AT&T offers to its subscribers. You will also get access to channels like CBS on ATT and TNT. But the focus of this blog is to tell you all about ESPN and the other channels that are part of the ESPN network. So, moving on, there are some other channels under the ESPN name as well.
ESPNU on U-verse – Some Varsity Fun!
If you are in for some college sports, this is the channel you would want to tune into. Whether it is cricket or tennis, the channel will keep you posted regarding all the happenings in the world of college sports. You can get a chance to cheer for your favorite college team or watch your rivals lose/win. This could be a thrilling experience on its own. ESPNU on U-verse is the answer to all college rivalries.
And if you ever wish to watch any of the sports events again, ESPN has something for you too.
Feel the Nostalgia with ESPN Classic on ATT
This channel will take you back in the past. It rebroadcasts shows and sporting events. So if you missed out on some match or really wish to watch some event again, ESPN Classic on ATT is the channel you should be tuning into. You can also relish watching reruns of world series on this channel. Oh, what a treat!
Not only this, but you also have another channel in the ESPN line to entertain you.
ESPN Deportes on U-verse
This is a Spanish language sports channel. ESPN keeps in mind the diversity that exists in the States. Hence, a channel catering to the Hispanics. With ESPN Deportes on U-verse, even you can get access to some different content. Even if you do not speak Spanish, you can always tune into the channel to see what goes around in the Hispanic world.
And if not, you can choose to tune into Fox on U-verse to entertain yourself.
—————————————————DISCLAIMER—————————————————
Channel number can be different for your designated location. These numbers were taken from the official website and last updated 2nd April-2019
Disclaimer: To our knowledge, we have made all the required efforts towards obtaining owner/publisher approval for the use of images in VISIONECLICK.COM blog posts. However, if you find violations of any sorts regarding any image, please feel free to contact us. Prices and packages mentioned may vary with time and the specific locations.