Best New Fashion Watches for Men and Women in 2022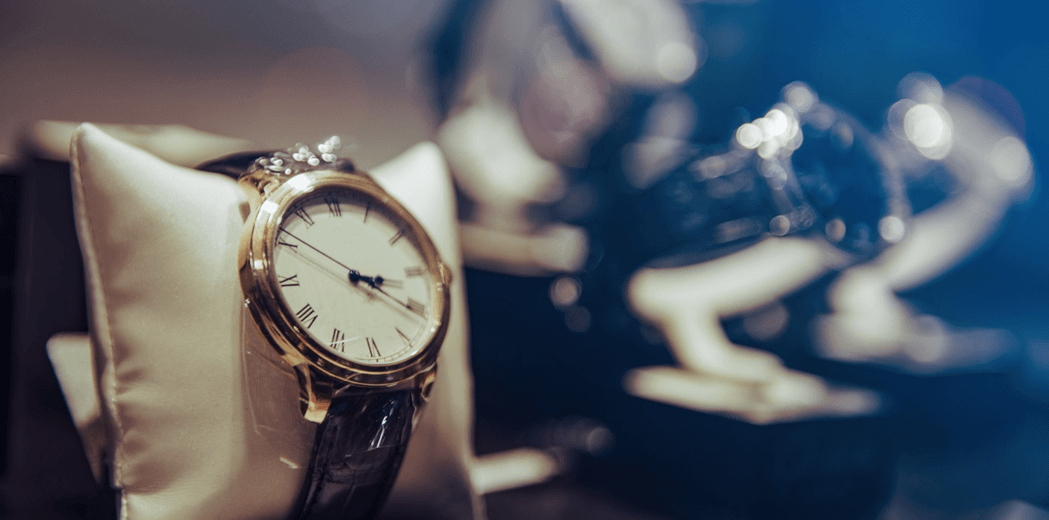 Whether you just need to check the time or you want to make a fashion statement, watches are still in vogue. Smartwatches have taken over the watch niche for years, but fashion watches are making a trendy comeback.
Here are examples of the trendiest styles in watches so you can find the look that suits your unique personality.
Go for High Performance
Gone are the days when a wristwatch was just a simple timepiece. Today's modern watches have a wide variety of features that make them stylish and functional.
Whether it's a chronograph, stopwatch feature, or the need to check today's date, today's watches are multifunctional. You can choose between digital or traditional styles.
Many manufacturers today make several different variations.
Look for an awesome watch that gives you all the bells and whistles to get the quick information you need.
Luxury Is Always In
For men and women, watches can be a truly luxe fashion accessory. From gold-plated casing to diamond accents, luxury watches look fabulous. Wear them with anything from a black-tie outfit to business attire.
Keep an eye out for makers like Rolex Daytona, Gucci, Chanel, and Cartier. These brands have stood the test of time and they're well-known for making high-quality items.
A luxury wristwatch is the ultimate status symbol, but they're also known for much more. These high-end accessories produce the most accurate timekeeping and boast high-quality materials. You know you're getting a watch that not only looks amazing but will last.
Think of a luxury wristwatch as a piece of fine jewelry that just happens to tell time.
Fashion Watches Offer Unique Features
If you're going for something truly avant-garde, keep an eye out for unusual features like textured leather bands or embroidery. Today's watches come in an array of colors like rose gold and often include embossed details that bear the watch brand's logo.
For the adventurer, be on the lookout for waterproof watches and brands that can be worn while swimming or whitewater rafting. Rugged watches made for the outdoorsman not only stand up to heavy use, but they also look the part.
Women can bring the bling with sparkling fashion watches featuring glittery faces and diamond accents. Bracelet bands are also on-trend. These jewelry-inspired watches transform the timepiece into a true fashion statement.
Vintage Is Back with a Vengence
Today's consumer has a real nostalgia for days gone by. This is especially true for Generation X-ers who have a fondness for the decades of the 1980s and '90s. Watch manufacturers have heard the plea for vintage touches with some awesome vintage-inspired styles.
Denim wristbands are back on-trend and hearken back to the decadent decade of the 80s. Swatch continues to make their fun and funky wristwatches. They feature bold patterns and unusual graphics full of color.
For women, look for bangle bracelet watches that meld the functionality of a timepiece with the trendy vintage touch of jewelry. You can even find watches created with a unique clock face that resembles the shapes found in mid-century modern design.
No matter which decade you adore, today's wristwatches pay homage to the cool trends that were once all the rage. Modern functionality and cool new features make them workable for today's updated consumer.
Stainless Is in Style
Instead of leather or gold, stainless steel wristwatches offer a versatile look along with rugged durability. This sleek and sturdy material not only feels great on the wrist, but it also looks incredible.
Men's watches with stainless steel bands and casing are becoming more popular. These tough watches can handle heavy wear. This allows the wearer to sport their watch all day every day without worrying about damaging it.
The stainless trend also carries through to women's styles but in a smaller, more feminine design. A positive feature of stainless is that it won't rust, and it looks fabulous with almost any style outfit.
Wear a stainless steel wristwatch with your favorite denim or dress it up with a formal outfit. Either way, it's an aesthetically pleasing material that can give you a trendy look without the maintenance.
Colorplay
Traditional timepieces often feature bands made of black or brown leather with metallic casings. Today's modern watches offer a wider assortment of fun colors.
Select a watch with a two-toned band that helps you show off your bold style in a radically new way. Try watches with brightly-colored faces with anything from birds and floral patterns to geometric color blocking.
Add a touch of color to your wardrobe with a boldly-toned watch. With the new range of colorful designs available, you can take your watch to a whole new level. Get dramatic with multicolored bands or embellishments around the case that showcase a rainbow of vibrant hues.
Make Your Watch a Statement Piece
Wearing a fashion watch will help you always know what time it is. Fashion watches take the game to a new, trendy level. Whether you need something rugged while trekking in the great outdoors or want something with bling, the bold trends continue.
Try a wristwatch that reflects your personal taste. Go above and beyond with a rose gold band. Choose a watch with a diamond accent or something made of durable stainless steel.
The new trends in watches help you create a bold fashion
For more on the latest technology trends, entertainment, and the broadband industry, be sure to visit our blog and website.
Disclaimer: To our knowledge, we have made all the required efforts towards obtaining owner/publisher approval for the use of images in VISIONECLICK.COM blog posts. However, if you find violations of any sorts regarding any image, please feel free to contact us. Prices and packages mentioned may vary with time and the specific locations.